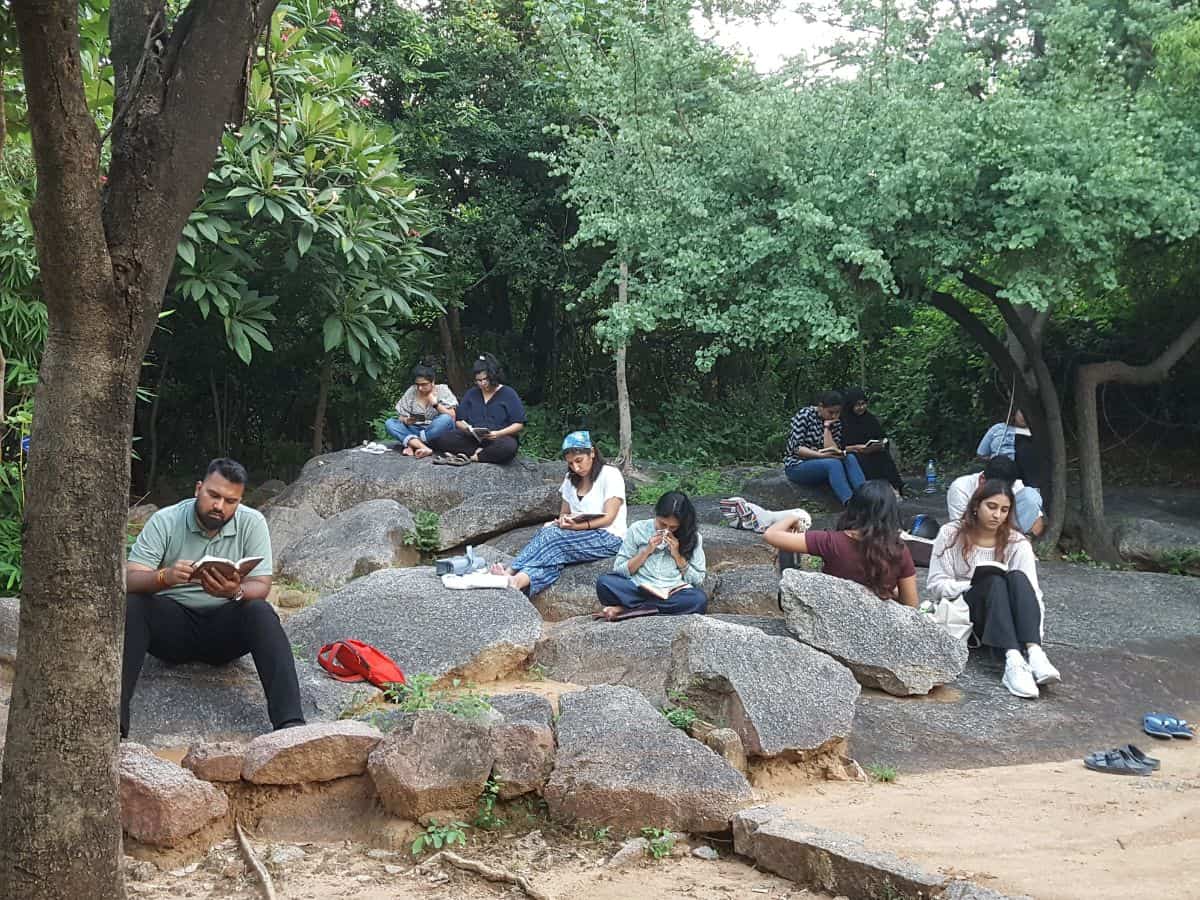 Hyderabad's loved walking and hangout spot, Kasu Brahmananda Reddy National Park (KBR), has turned into a haven for ardent readers and bibliophiles. All a part of the Hyderabad Reads Community, an initiative to promote reading.
Every Saturday, between 4:30 pm and 6:00 pm, bookworms from across the city flock here to spend their evening at the serene KBR park. They can be found sitting on mats sprawled on the grass, in the shadows of lush green trees, some perched atop huge boulders that adorn the park. A few sit on the stone benches, with their noses quietly buried in their books.
The Hyderabad Reads was started in June 2023 by Sloka Chandra and Priyanka Peeramsetty. They were inspired by Bangalore Cubbon Reads, and set out to establish a similar reading community in Hyderabad.
Mohammed Nusrat Ali Quadri, an IT professional, and another student based in the city, Biswaroopa Barik are currently managing and organising the sessions.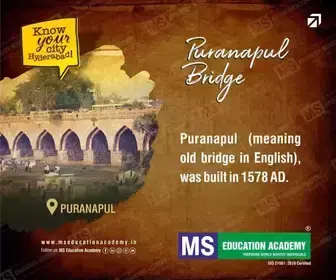 Clear skies, more readers
Speaking to Siasat.com, Mohammed said, "Around 45 people turned up at the first Hyderabad Reads session. Now, after 16 weeks, we are over 150 strong."
The number is only expected to grow as the monsoon comes to a close and the skies clear up. People read their books in silence and come and go as they please. There are no rules and no membership fee. All that is required is a book to read.
Apart from adults, almost every session so far has witnessed the participation of at least one tiny tot, accompanied by their parents, enjoying a wonderful evening of reading.
Weekly ritual
While there are several solitary readers, you also find clusters of readers sitting on mats beneath the shadowy trees, a group of friends that have made reading a routine activity. One of the readers said, "Coming here every week has become a habit. It allows us to dedicate some time to our hobbies, which we normally wouldn't be able to pursue consistently. Also, it is a great group activity with friends, where we also spend time with each other."
Hyderabad Reads doesn't engage in any conversation or literary discussion. Although, after the reading session, the readers often go out to grab a cup of coffee as a means to socialise. As with the reading session, anyone who wishes, can join.
"We often go out to a coffee shop nearby, where anyone is free to join. Since the reading session itself is a silent activity, this meeting outside gives us a chance to socialise and interact with each other," Mohammed added.
More reading groups
Following the lead of Hyderabad Reads, Gandipet Reads and Secunderabad Reads have also been set up, which are hosted at Gandipet Park and AS Rao Nagar Park, respectively.
It would not be surprising if even more reading communities pop up all over the city, following in the footsteps of Hyderabad Reads, as the initiative seems to have reignited the love for reading. Many see it as a unique community-based activity.
The Hyderabad Reads initiative has served its purpose and successfully reconnected readers and books. As for the hour and a half-long reading sessions, there is hardly ever a phone in sight as readers are engrossed in the books, hooked on the string of works they read.
So, grab a book and a mat and head on over to KBR Park and become a part of this reading movement.