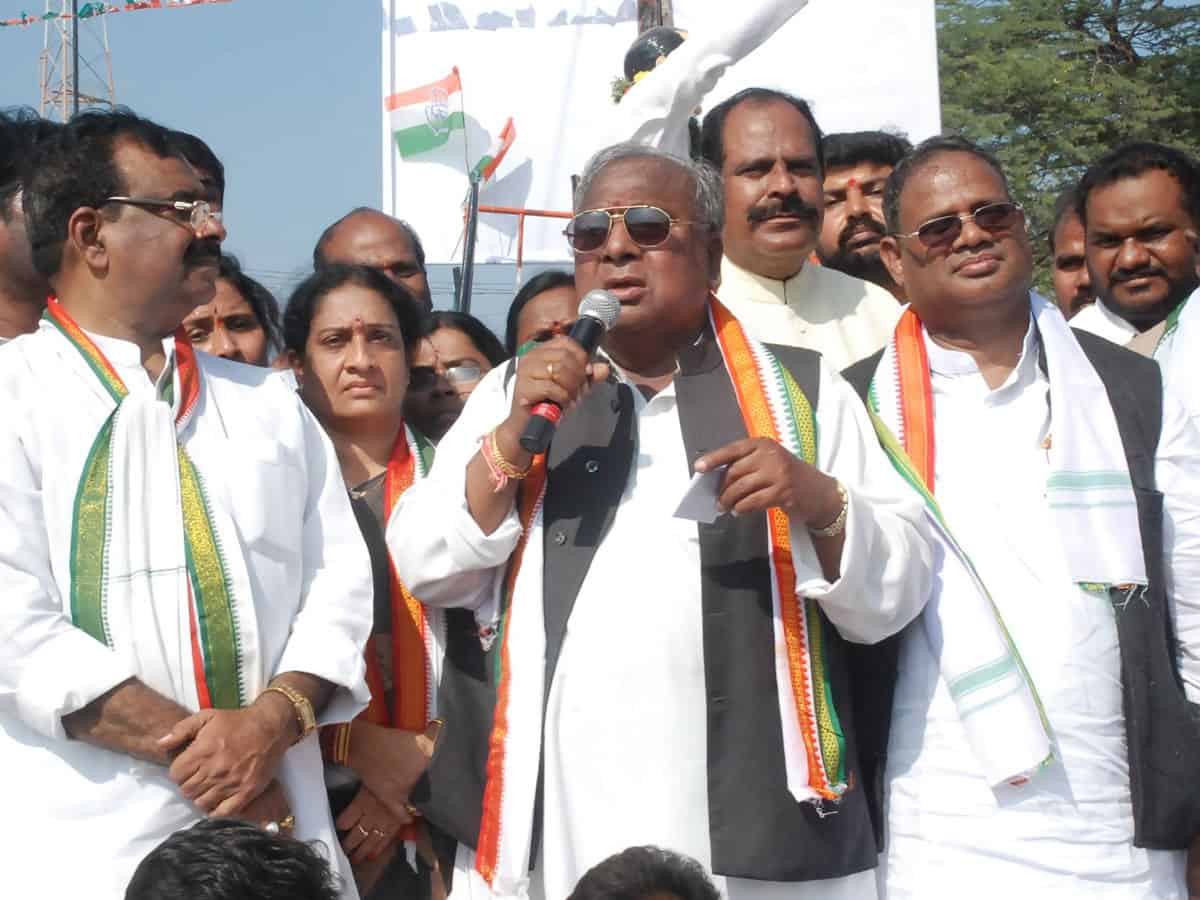 Hyderabad: Senior Congress leader V Hanumantha Rao, VHR for short, is a rabble-rouser in Andhra Pradesh/Telangana State politics, who missed CM's gaddi by a whisker.
"Opportunities come once in a lifetime and if you don't utilise it, you miss the bus," says he.
Outspoken Hanumanth Rao, who rubbed several Chief Ministers and senior Congress leaders on the wrong side in his long career, too lost a golden opportunity of becoming Andhra Pradesh Chief Minister in 1990.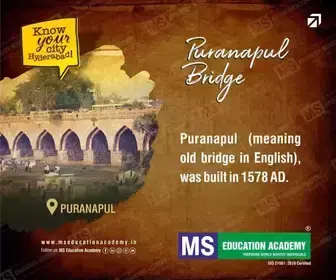 Seventy-Five-year-old Hanumantha Rao, Hanumanthu for North Indians and leaders in New Delhi, disclosed this incident in his biography in Telugu narrated to Kambalapally Krishna, which has hit the stands.
The book titled "Andarivadu Hanumanthanna (Hanumanthanna belongs to all) throws light on his long and turbulent political journey in undivided Andhra Pradesh, Telangana State and national politics besides his long and loyal association with Gandhi family.
From Indira Gandhi, Sanjay Gandhi, Rajiv Gandhi, Rahul Gandhi, to Priyanka Gandhi, Hanumantha Rao has been close them all.
A proponent of separate Telangana, social justice and reservations for Backward Classes, he has served as Amberpet MLA (1978-83), AP Youth Congress president (1979-83), Joint Secretary APCC 1985-88, APCC president 1988-98, Amberpet MLA 1989-92, Rajya Sabha MP 1992-98, 2004-2010 and 2010-2016 and AICC Secretary.
Misses CM gaddi
In 1990, after sadbhavana yatra, communal riots broke out in the Old City of Hyderabad. Union Minister of State for Home Subhodh air dashed to Hyderabad and toured riot-hit areas.
Congress High Command sent an AICC committee including P Chidambaram, Moshina Kidwai and met then Chief Minister Dr M Channa Reddy in the Secretariat.
It was decided to replace the Chief Minister. The news spread like wildfire and who will be next CM was doing the rounds.
"I was staying with my elder sister Ranganayakamma. I got a call from 10 Janpath where Rajiv Gandhi lived. P A George was on the line. He asked me to organise an urgent Congress Legislature Party (CLP) meeting, which is normally done by CLP leader. I was PCC president and got a hint that CM is being changed," Hanumantha Rao narrated.
VHR in CM's race
Rumours were agog that 41-year-old Hanumantha Rao was in CM's race along with some other leaders.
A senior reporter M P Rabindranath of Deccan Chronicle, who came to cover the CLP meeting, asked Hanumantha Rao about the talk that he was in CM's race.
"I quickly denied the talk saying …no …no. I am not in the race. Rajiv Gandhi will take the final decision. This comment put me aside from CM race. If I had said yes, MLAs may have supported me," Rao explained.
Another High-level Congress team arrived which included HKL Bhagat, Moopanar, A K Anthony, Janardhan Pujary and took the opinion of MLAs.
VHR name in reckoning
Hanumantha Rao learnt Rajiv Gandhi was considering his name for CM post and when the information was leaked, Kasu Brahmananda Reddy entered scene.
Brahmananda Reddy and his supporters including Jalagam Vengal Rao, P Shiva Shanker, and Bala Goud opposed the proposal of one line resolution of leaving the decision to Congress High Command which is the norm in Congress. They insisted CM candidate should be selected in Hyderabad.
They were sure if it was left to New Delhi, Hanumantha Rao could be considered.
Several leaders who were friendly with Hanumantha Rao ditched him in the crucial moment and backed N Janardhan Reddy. Similarly, supporters of Dr Channa Reddy felt that Hanumantha Rao influenced High Command for holding inquiry and removal of CM.
Friends turn foes in politics
"In politics, friends turn foes and foes turn friends. I learnt the hard way. You need to take right decision at the right time. I was asked to propose the name of Nedurmalli Janardhan Reddy for CLP leadership," Hanumantha Rao narrated.
Hanumantha Rao had support of 42 MLAs while Nedurmalli Janardhan Reddy 64.
Rajiv Gandhi: Sorry Hanumanthu
Rajiv Gandhi called up Hanumantha Rao and said, "Sorry Hanumanthu, this time I am making Janardhan Reddy. Next time I will give you a chance." But Rao soon fell out with Janardhan Reddy.
Incidents in biography
"I dedicated my life for people and Congress party. I had good and bad times. One should not be too elated or dejected in politics. Success and failures part of life. But Sabar ka phal meetha hota hai (Fruit of patience is sweeter)," he remarked.
He added, "I enjoyed various posts but missed Chief Minister's post by a whisker," VHR narrated several such incidents.
Born and brought up in Bagh Amberpet in Hyderabad after his family migrated from Mahabubnagar district, Hanumantha Rao was noticed by locals when he took on a goon and soon became a leader in his younger days. And there was no looking back.