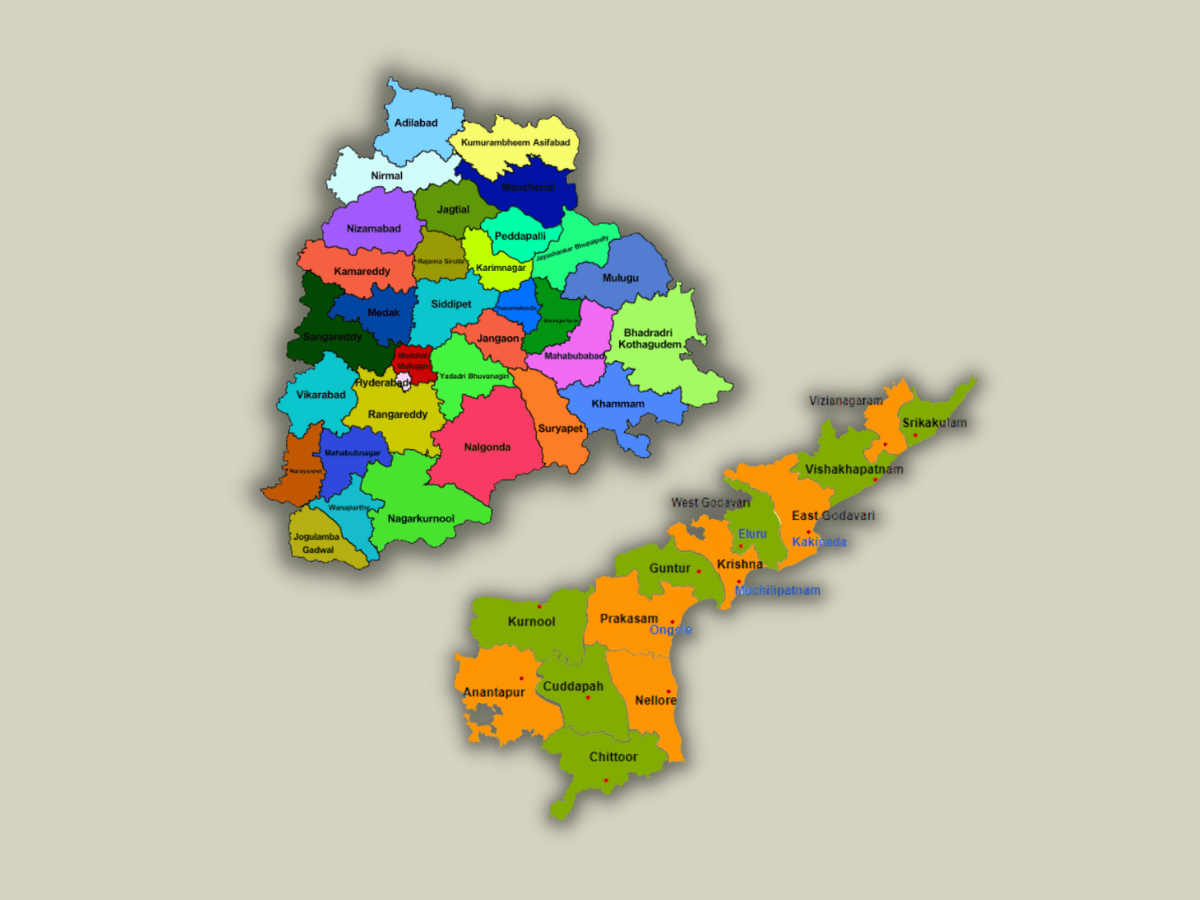 The role of women in any society is no less than men though it is usually not highlighted in the way it should be.
Women's Day, celebrated on March 8, thus gives an opportunity to us to acknowledge this role of women.
In Telangana, too women leaders have played a significant role in its freedom as a separate state and shaping its society.  However, even though masses of women fought alongside men in the struggle for Telangana only a few of them got into positions of power. Most of the women leaders' contribution seems to have been forgotten.
Telangana earlier part of Hyderabad state after a decade of Independence merged with Andhra Pradesh.
However, people of Telangana kept on striving for their separate state which was eventually successful in 2014 on June 2.
Women of Telangana played a major role in the realization of the dreams of Telangana people to have a state of their own. There were several issues that agitated the women and they fought against those like domestic violence and the scourge of dowry,  human trafficking and the liquor mafia as it had a disastrous effect on their family life.
Leading among these women was Belli Lalitha called the nightingale of Telangana.
Interestingly she used her folk songs to inspire people to struggle for their rights and demand their own state.
Herself a school dropout and worker in cotton mill, she later became a labour and political leader. Belli Lalitha was brutally murdered on 26 May 1999 by a former member of the Peoples War Group (PWG) and a notorious gangster. Her body was hacked into 17 parts and thrown in different locations. This instead of serving as a warning against the movement gave fillip to it which grew much stronger after this attempt at suppression.
Ben Lalitha's songs became a means to mobilize women.
In meetings where thousands gathered to stress the need for a separate state like  Bhuvanagiri Sabha and Jana Sabha, Ben Lalitha used to participate and sing her inspirational songs stirring the crowds.
She worked with the anti liquor movement and also contributed to the awareness on issues of dowry, domestic violence.
Her murder by her opponents led to the demand for Telangana state becoming very strong and widespread with her popular songs energizing everyone and intensifying the struggle.
Earlier too during the 1950s, many women were involved in the demand by Telangana people for a separate state which was an armed resistance of women and men against feudal oppression and domination in the Telangana region.
At that time the armed struggle was led by communists and against the feudalistic zamindari system.
Actually, the people in the Telangana region fought against the Andhra people who were alleged to dominate in the Telangana region.
Telangana women played a very important role in the struggle for separate state which also aligned and focused on women-related issues including domestic violence, equal pay for equal work,  alcoholism, toilet for women, prostitution, forced labour.
Another well-known woman is clearly Chityala Ailamma who played a significant role in the armed struggle of the Telangana movement, particularly the peasant struggle led by communists against the zamindars inspiring many people.
The peasants were agitating against forced labour and eviction from their land who eventually joined the struggle for separate Telangana. Several attempts were made by landlords and goondas to get Ailamma's land but all failed as peasants united and fought against it inspiring lot of other men and women.
She actively resisted all the oppressive practices of the patriarchal society.
She mobilized women organising protests and rallies from the rural areas of Telangana to participate in the struggle. She educated women on their rights and encouraged them to come forward and take part in the movement.
 She faced arrested and jailed many times.
Freedom fighter Ms G.Susheela  a guerrilla fighter from Warangal district was part of the armed Telangana Rebellion against the Nizam government and the British. She was part of the underground cell of the Communist Party of India.
She mobilized peasants and was involved in undertaking secret propaganda to oust the government. She was imprisoned many times.
Duvvuri Subbamma a freedom fighter and social activist also from the Warangal district was actively involved in the Telangana Rebellion against Nizam and British rule. She also contributed to the upliftment of women and worked closely with  Mahatma Gandhi and Sarojini Naidu. She went to prison many times.
She worked for women's education and established schools for girls in Rajahmundry. She also founded the Women's Education Society to promote education for girls.
She urged for promotion of the rights of women in Indian society and fought for right to vote, equal pay for equal work, and an end to child marriage and dowry. She became a  Congress Rajya Sabha Member.
There were many others who made great contributions in the spread of women's education, women's empowerment and many other areas of social welfare. The greatness of these leaders lay in the fact they inspired large sections of women to come out and fight for their rights and place in society as well fight against any oppressive regime.
Some well-known names would be Ms Sarojini Naidu, Sanghamitra Lakshmi Bai, Chennaboina  Kamalamma , Mallu Swarajam, Arutla Kamala Devi.
Subscribe us on