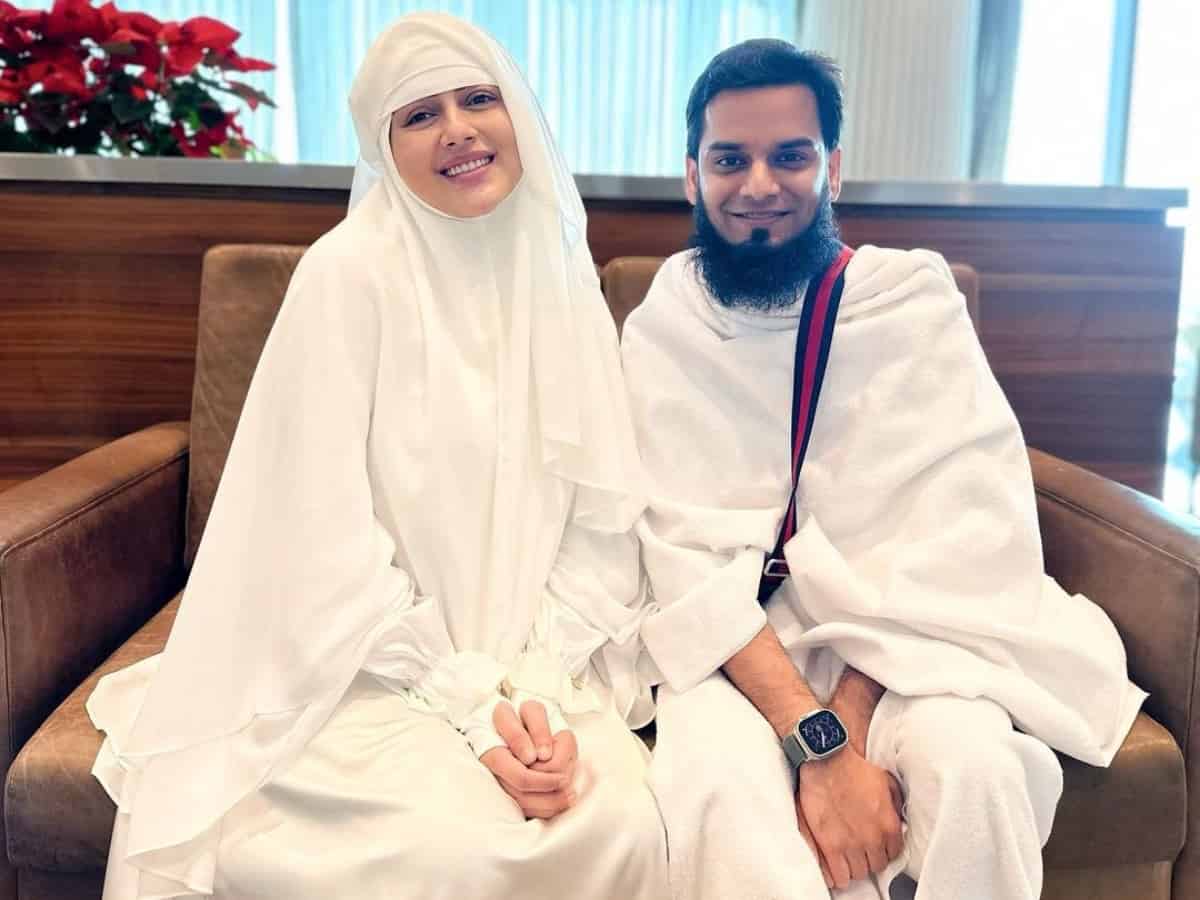 Mumbai: Former actress Sana Khan and her husband, Mufti Anas are rumored to be expecting their first child together. The couple, who got married in a private ceremony in October 2020, has set the rumor mill buzzing with their latest Instagram post.
Taking to their social media on Sunday, Sana and Anas shared two pictures from her 'special Umrah' trip. They wrote, 'This umrah is very very special for some reason which In Sha Allah I will share soon with all.'
Soon after they shared the post, fans started speculating that they are set to embrace parenthood. Many have also praised the couple for their devotion to their religion and for choosing to take the pilgrimage together.
One social media user wrote, 'May Allah bless you with a healthy child'. Another said, 'You're gonna be a mother???'
A third user commented, 'I think you both are going to be parents soon.'
While the couple has not officially confirmed the news, the special Umrah trip has led many to believe that they are indeed expecting their first child. Whether the news is true or not, the couple's fans will be eagerly waiting for their next update.
Subscribe us on