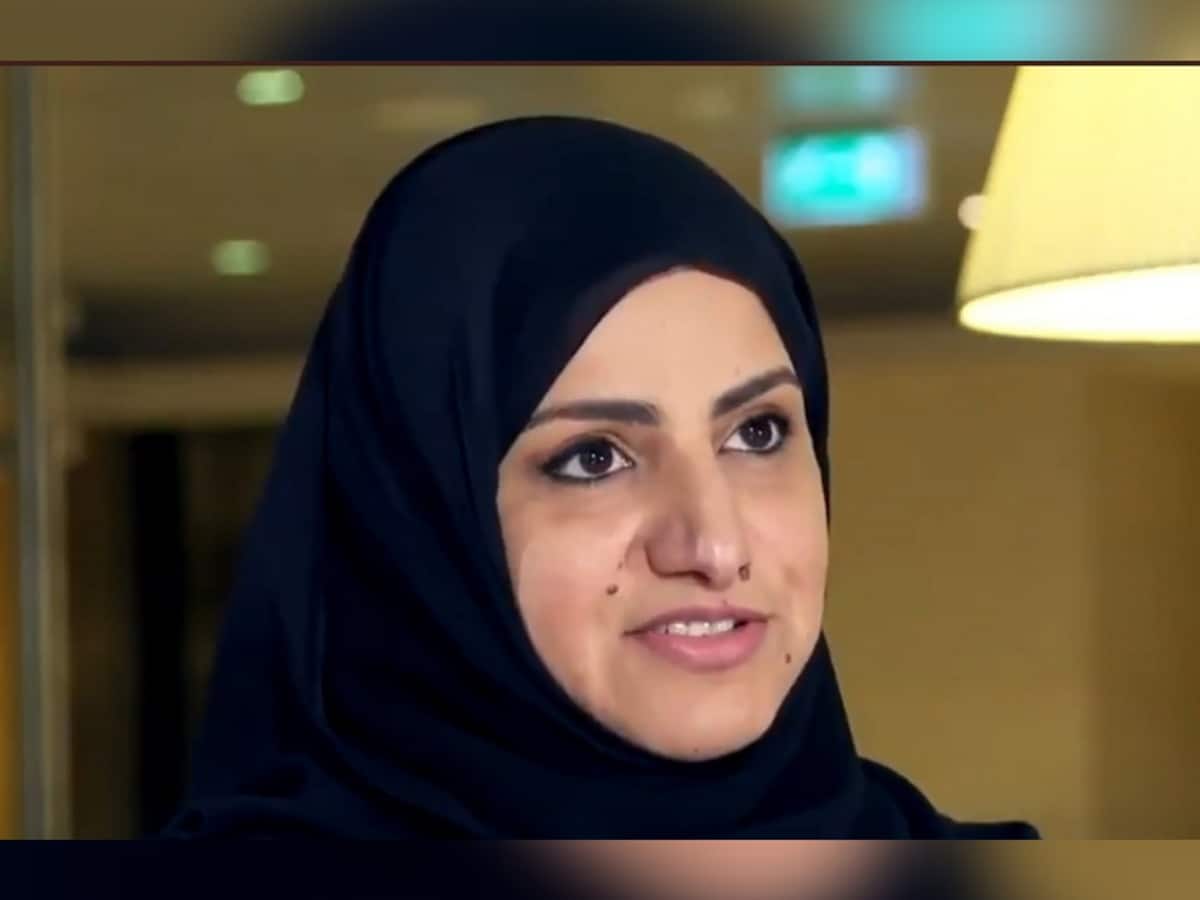 Riyadh: A Saudi woman Nourah bint Saeed al-Qahtani has been sentenced to 45 years in prison for using Twitter to express her opinions.
Nourah bint Saeed al-Qahtani has been sentenced to 45 years by the Specialised Criminal Court (SCC), which convicted her of "using the internet to divide society" and "undermining public order," according to the Organization for Democracy in the Arab World (DAWN), on Tuesday.
Al-Qahtani had been detained in Saudi Arabia since July 2021.
The foundation said that the ruling against Al-Qahtani was issued "probably during the past week."
Abdullah Alaoudh, Dawn's Gulf director, said Qahtani appears to have been sentenced for "simply tweeting her opinions".
DAWN has yet to get more details about Qahtani, including her age and the conditions of her detention.
Noura Al-Qahtani's Twitter account
Nourah bint Saeed al-Qahtani runs an account on the Twitter platform, where she presents all her news and latest work in the field of education in the Kingdom of Saudi Arabia.
According to Arabic daily Elnassrnews, she constantly presents her opinion on all Saudi affairs and is followed by more than 6,000 Saudi people, but in the recent period, she was subjected to a lot of criticism after she tweeted on the platform that let to her arrest by the Saudi authorities.
On Wednesday, August 31, Nourah Saeed al-Qahtani on Twitter said that there are accounts with fake names and managed from outside the Kingdom that used her name, and photo and published tweets and hashtags aimed at insulting the country.
"It is their usual lies and slanders, including the Guardian newspaper and Al-Hurra channel. This is the biggest evidence of the falsity of paid media. May God protect you, Great Saudi Arabia, and preserve our wise leadership," she said.
Who is Nourah bint Saeed al-Qahtani?
As per media reports, Nourah bint Saeed al-Qahtani is an academic at the College of Arts, King Saudi University (KSU) and a writer in the cultural magazine of Arabic daily Al-Jazirah.
She belongs to the Al-Qahtan tribe, one of the most famous tribes in Saudi Arabia.
Nourah is a Professor of Modern Literature and Criticism. She has obtained her PhD in her thesis on the study and analysis of the reception of the Saudi novel in Arab and Western cultures from the perspective of reception and interpretation theories from the University of Leeds, UK.
She was on a scholarship from the Department of the Arabic language, College of Arts, King Saud University.
Here are some of the reactions of Twitter users to Nourah's ruling
This conviction of Nourah Al-Qahtani comes less than a month after another Saudi woman, Salma al-Shehab, was sentenced to 34 years in prison and given a further 34-year travel ban for following and retweeting activists on Twitter.
Wave of arrests
Since Mohammed bin Salman, also known as MBS, became the Saudi crown prince in June 2017, dozens of imams, women's rights activists and members of the ruling royal family have been detained.
Among those arrested are prominent Islamic preachers Salman al-Awdah, Awad al-Qarni, Farhan al-Malki, Mostafa Hassan and Safar al-Hawali.
Similarly, this August, the Kingdom of Saudi Arabia Courts of Appeal sentenced a prominent former imam and preacher at the Grand Mosque in Makkah Sheikh Saleh Al Talib to ten years in prison.
Subscribe us on