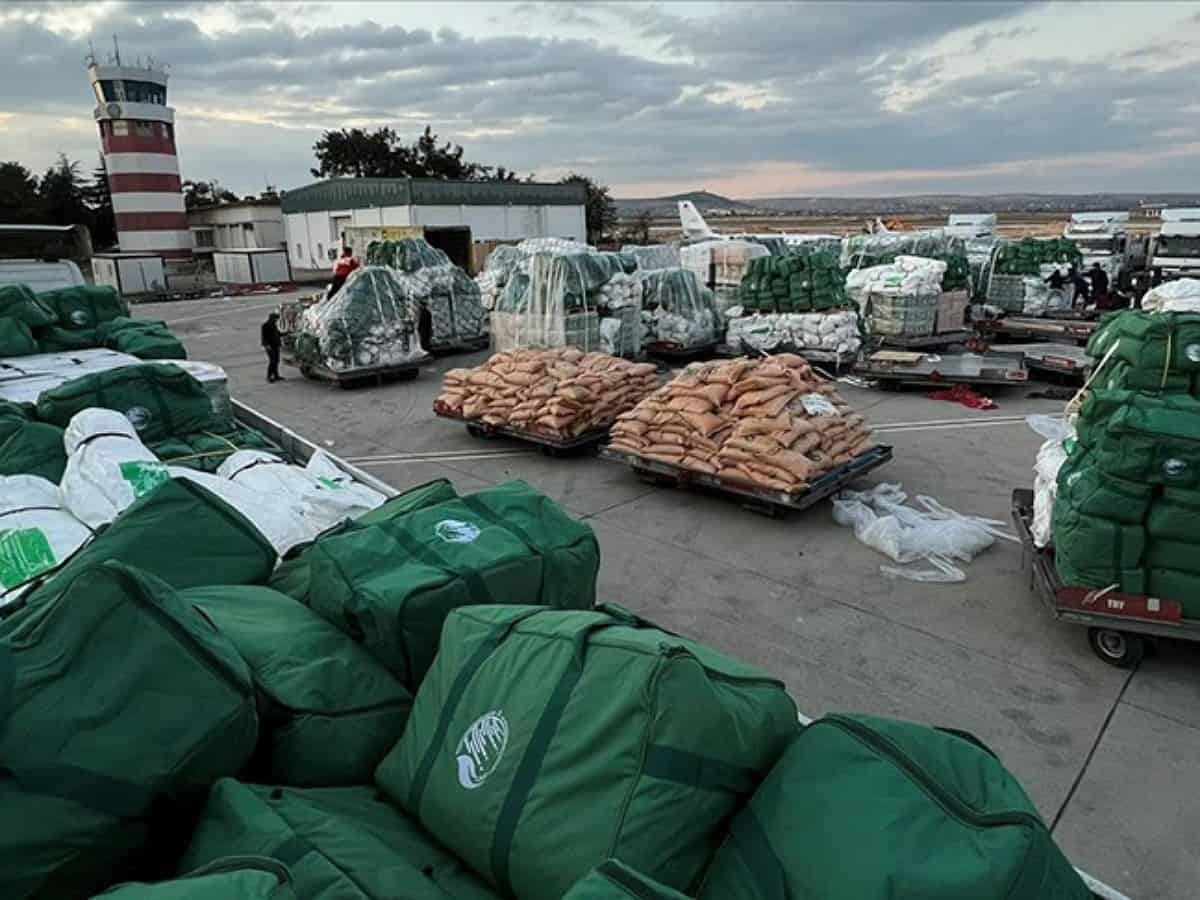 Riyadh: The value of donations from the Saudi Arabia popular campaign for relief to those affected by the Turkey-Syria earthquakes has reached 251 million Saudi riyals (Rs 5,52,14,07,813) on Saturday, February 11.
On February 8, the King Salman Humanitarian Aid and Relief Center launched a popular campaign to collect donations through the Sahem platform to help the earthquake victims. The number of donors has so far reached about 715,622 people.
Since its launch, the frequent update of the campaign platform shows a remarkable increase in the number of participants and value of donations.
Sixteen Arab countries namely Saudi Arabia, Qatar, Kuwait, the Emirates, Egypt, Lebanon, Algeria, Jordan, Bahrain, Libya, Tunisia, Palestine, Iraq, Mauritania, Sudan and Oman, officially announced the establishment of air bridges and the provision of urgent relief and medical aid to support Turkey.
At dawn on February 6, an earthquake of 7.7 degrees struck southern Turkey and northern Syria, followed hours later by another with a magnitude of 7.6 and dozens of aftershocks, leaving huge losses of lives and property in both countries.​​​​​​​​​​​​​​​​​​​​​​​​​​​​​​
The death toll from the earthquake that struck Turkey and Syria has risen to more than 26,000, while the number of injured has reached more than 85,000, by Saturday evening.
Subscribe us on