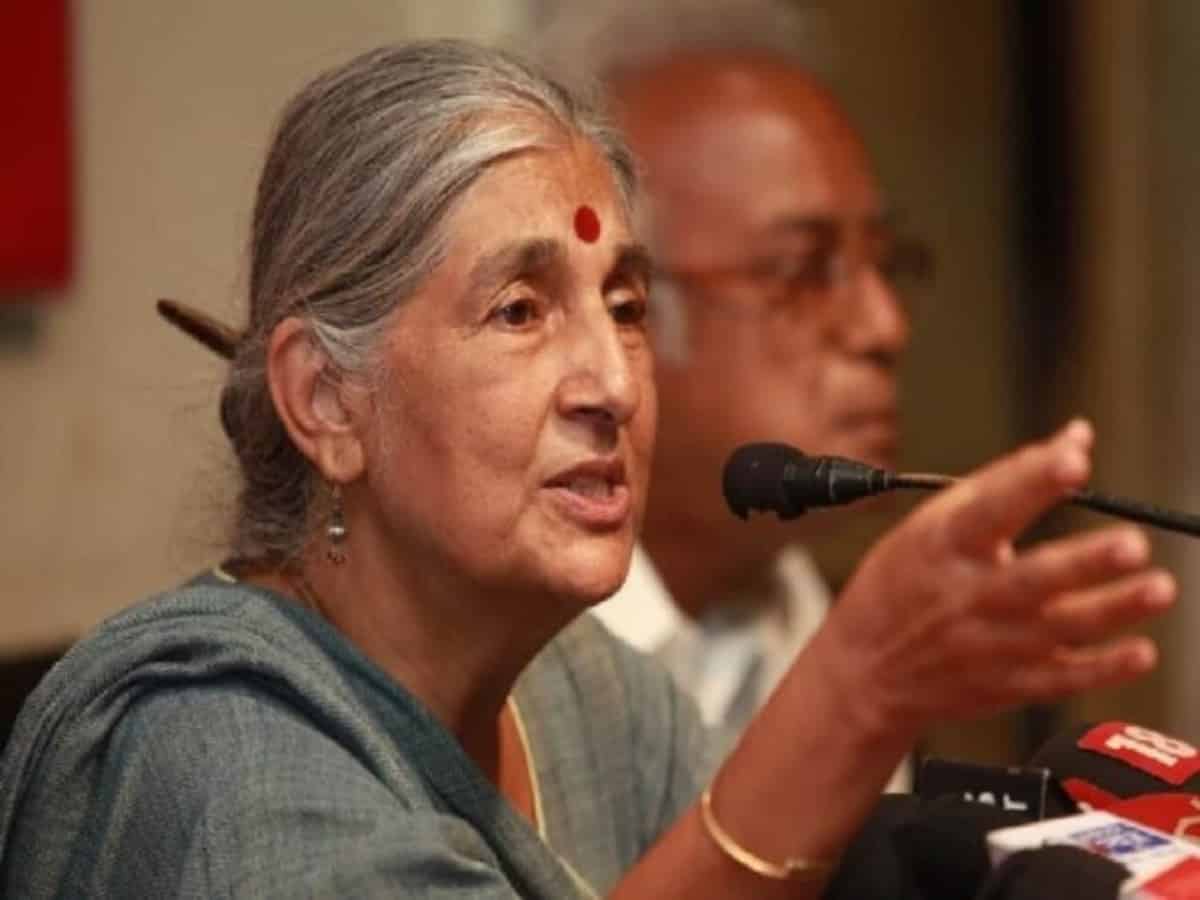 Kolkata: Secularism is absolutely essential to keep people together and the country moving, said CPI(M) member Subhashini Ali, setting the tone for the session Born in 1947′ at a literary meet in Kolkata.
Ali, daughter of INA commander Lakshmi Swaminathan, was joined by culinary historian Chitrita Banerjee and craft activist Laila Tyabji all born in the year India won its freedom as the three of them discussed the adversities and the challenges that have shaped the country and its people over the course of time.
The septuagenarians, while addressing a session at the Tata Steel Kolkata Literary Meet on Wednesday, also stressed the need for people to collaborate and cohabitate, despite the religious and caste-based differences, for the country to prosper and flourish.
"India has conflicting forces living in its society but the country can rise above that," said Banerjee.
Recounting days of unrest during the Bangladesh Liberation War, she said that it was heartening to see people reaching out to those in need, keeping all judgments and opinions aside.
"The fact that young people are becoming bigoted individuals, holding on to their beliefs very ardently, and that, in turn, leading to conflict and hatred is very depressing, especially for people like us who grew up in a hopeful and idealistic atmosphere. But I believe all of these will be undone, and things will get better at some point," she stated.
Ali stressed on the need to build a country where there are no inequalities.
"It is imperative to keep talking, keep conversations going, not in an echo chamber, but with people who don't agree with us to understand their perspectives, too.
"Many of us are concerned about the situation in the country. But the point is what is it that we are doing to make things better?" she said.
People who are privileged in many ways need to reach out to others to tell them that how important the idea of secularism was to the great leaders of the country, Ali, a former MP, maintained.
"Secularism is not something these leaders adopted to get votes like we are told now. It is absolutely essential to keep India together and the country moving," she insisted.
Adding to the narrative, Tyabji, too, said that there was no one way of looking at India, and people need to hear different points of view to be able to make up their minds.
Subscribe us on