Kamareddy: Former minister Mohammad Ali Shabbir has leveled serious allegations against the state government, accusing it of engaging in large-scale corruption and irregularities in the construction and allotment of double bedroom houses meant for the underprivileged. To highlight these grievances and demand a thorough investigation, he organized a sit-in protest at Tekriyal Kamareddy, gathering hundreds of Congress workers who were equally dismayed by the alleged corruption and irregularities.
During the protest, Mohammad Ali Shabbir addressed the media and shed light on the purported misdeeds of the ruling party. He claimed that the leaders belonging to the BRS had hijacked the double bedroom housing scheme for their personal interests. According to his allegations, BRS MLAs had used their positions to unlawfully allocate these houses to their supporters who had reportedly paid them substantial bribes. Consequently, deserving families who were genuinely in need of these houses were ignored and left without assistance. Mohammad Ali Shabbir demanded strict action against the leaders involved in such irregularities and emphasized the importance of reviewing the procedure for the allocation of houses to ensure fairness and transparency.
In addition to highlighting corruption, Mohammad Ali Shabbir also criticized the quality of the constructed houses. He argued that the structures were poorly built and, therefore, called for the demolition and reconstruction of the houses to rectify the situation. He further alleged that the government had awarded construction contracts to contractors who offered additional commissions, resulting in substandard workmanship and compromised living conditions for the beneficiaries.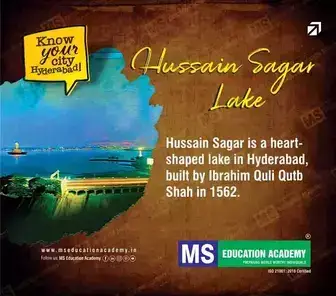 The Congress leader did not shy away from drawing attention to the stark contrast between the government's allocation of funds for different projects. He pointed out that Chief Minister KCR had approved a whopping Rs 500 crore budget for the construction of Pragati Bhavan, his own official residence. In comparison, the underprivileged population had been waiting for double bedroom houses for a prolonged period of nine years, only to be disappointed by the alleged corruption and irregularities. Mohammad Ali Shabbir pledged that if the Congress party were to come to power in Telangana, it would prioritize the welfare of the poor and work diligently to fulfill their aspirations.
The protest organized by Mohammad Ali Shabbir received support from district-level Congress leaders who joined him in denouncing the corruption and irregularities surrounding the construction and allocation of double bedroom houses. Together, they expressed their strong demand for accountability and transparency in the administration's actions, urging for swift action to rectify the situation and provide deserving individuals with proper housing.
Subscribe us on