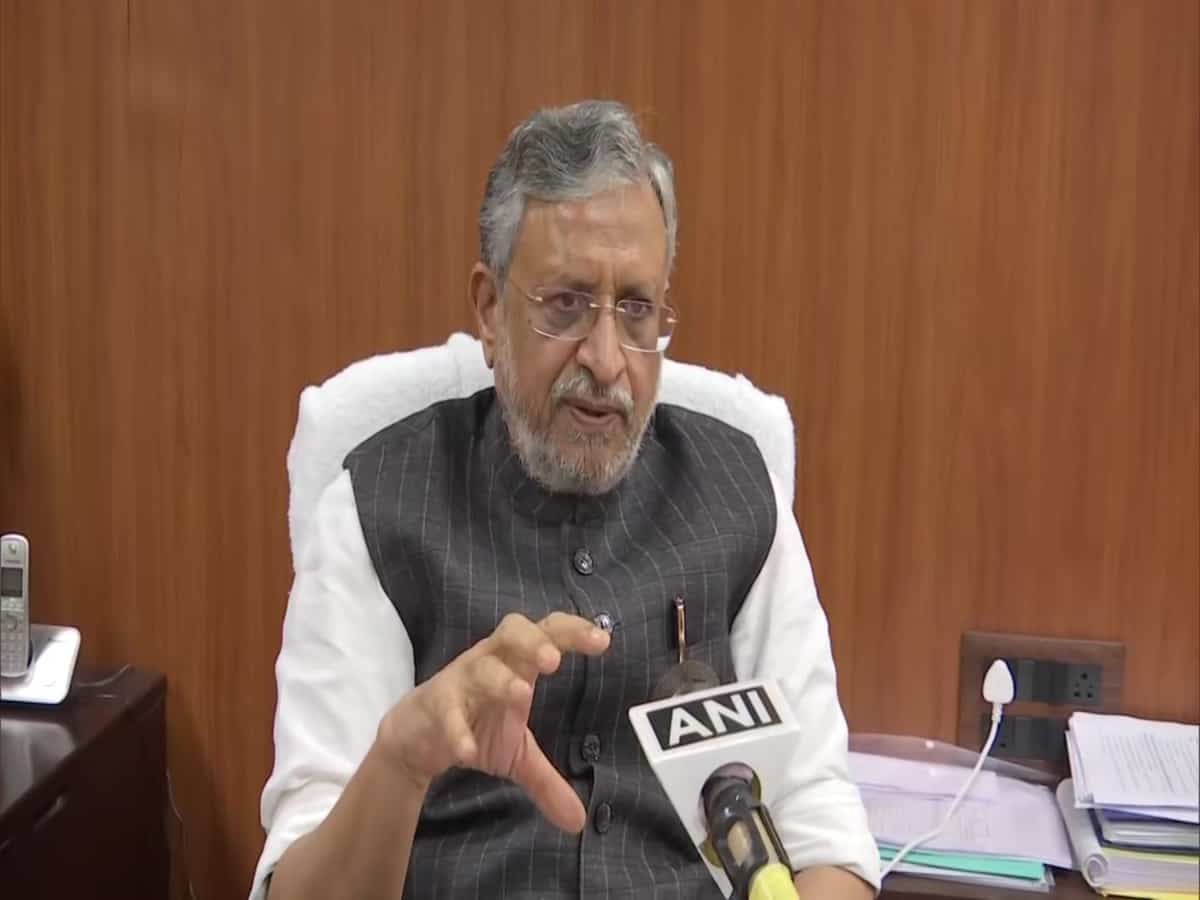 Patna: Amid the Ramcharitmanas row in Bihar, BJP's Rajya Sabha MP on Monday dared RJD leader and Deputy Chief Minister Tejashwi Yadav to object triple talaq, hijab, and multiple marriages.
"His (Tejashwi Yadav) party legislator and Education Minister has made an objectionable statement on Ramcharitmanas, and the state president of RJD has supported him. More importantly, Tejashwi Yadav did not take any action against any of them, which means the party supports them," Sushil Modi said.
"When Nupur Sharma had made an objectionable statement on Prophet Muhammad, our party immediately took action against her. Tejashwi Yadav should clarify why he has not taken any action against Chandrashekher Yadav. Is there no value of majority sentiments in RJD," he asked.
"If the top RJD leadership has any dare, it should take action against those who had made remarks against Ramcharitmanas. Will they dare to say anything against triple talaq, hijab, multiple marriages, Nikah Halala etc.? The RJD cannot say anything on these issues as its vote bank would get hurt," Sushil Modi said.
Last week, Bihar Education Minister Chandrashekher Yadav had stoked a controversy after he claimed that Ramcharitmanas, a Hindu religious book which is based on Ramayana, "spreads hatred in the society".
"The Supreme Court has said that triple talaq and child marriage are illegal in the country, but Lalu Prasad, Tejashwi Yadav or other RJD leaders did not support it. They are standing with the All India Muslim Personal Law Board," he said.
Subscribe us on