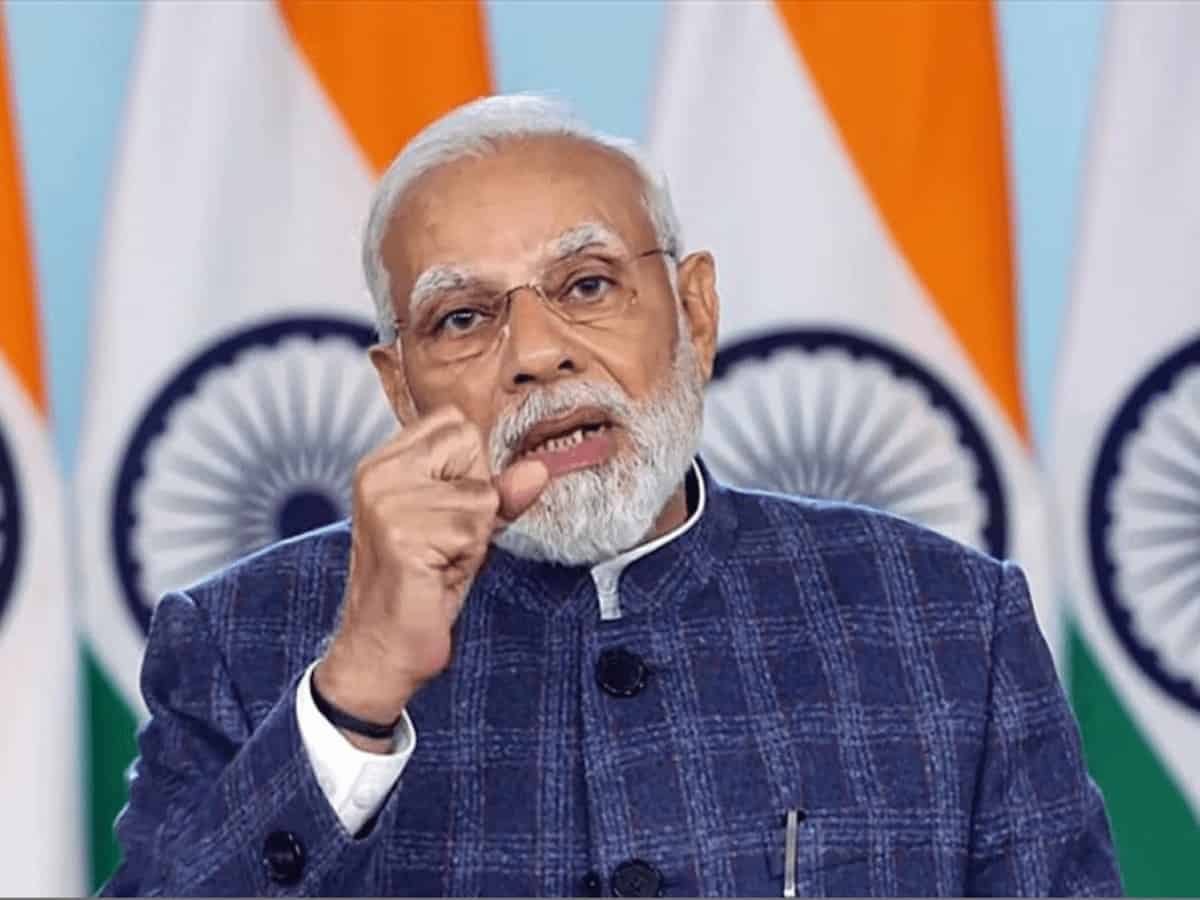 Hyderabad: An announcement from Prime Minister Narendra Modi on Friday stated that the 'PM MITRA mega textile parks' will be set up in Telangana, Tamil Nadu, Karnataka, Maharashtra, Gujarat, Madhya Pradesh and Uttar Pradesh.
The PM asserted that they will attract massive investments and create lakhs of jobs. However, he mentioned about the same during his public meeting in Hyderabad in July last year.
"The parks would provide state-of-the-art infrastructure for the textiles sector and be a great example of 'Make in India' and 'Make For the World'," Modi tweeted.
'"Mega Integrated Textile Regions and Apparel Parks (MITRA) scheme would boost the textiles sector in line with the vision of 5F (Farm to Fibre to Factory to Fashion to Foreign)," the PM added.
The Centre's assistance for these parks, categorised into Greenfield and Brownfield, would be 51 per cent and the balance would have to be borne by the respective State governments.
After the Azamjahi Mill shut down long ago and considering the rich history of Warangal, the Telangana government decided to set up a mega textile park with an allocation of 2,000 acres of land at Shayampet for the same.
Following the announcement, Union minister G Kishan Reddy thanked Modi for announcing a textile park 'as a gift for Telangana', adding that the farmers and weaving community would benefit immensely from this venture.
Kishan Reddy also said that he had written to Telangana chief minister K. Chandrasekhar Rao on February 14 last year, requesting him to submit a strong proposal for the scheme.
Modi also lauded the persistent efforts being to make India's defence sector self-reliant while remarking that the boost to self-reliance in defence also reaffirmed.
Subscribe us on