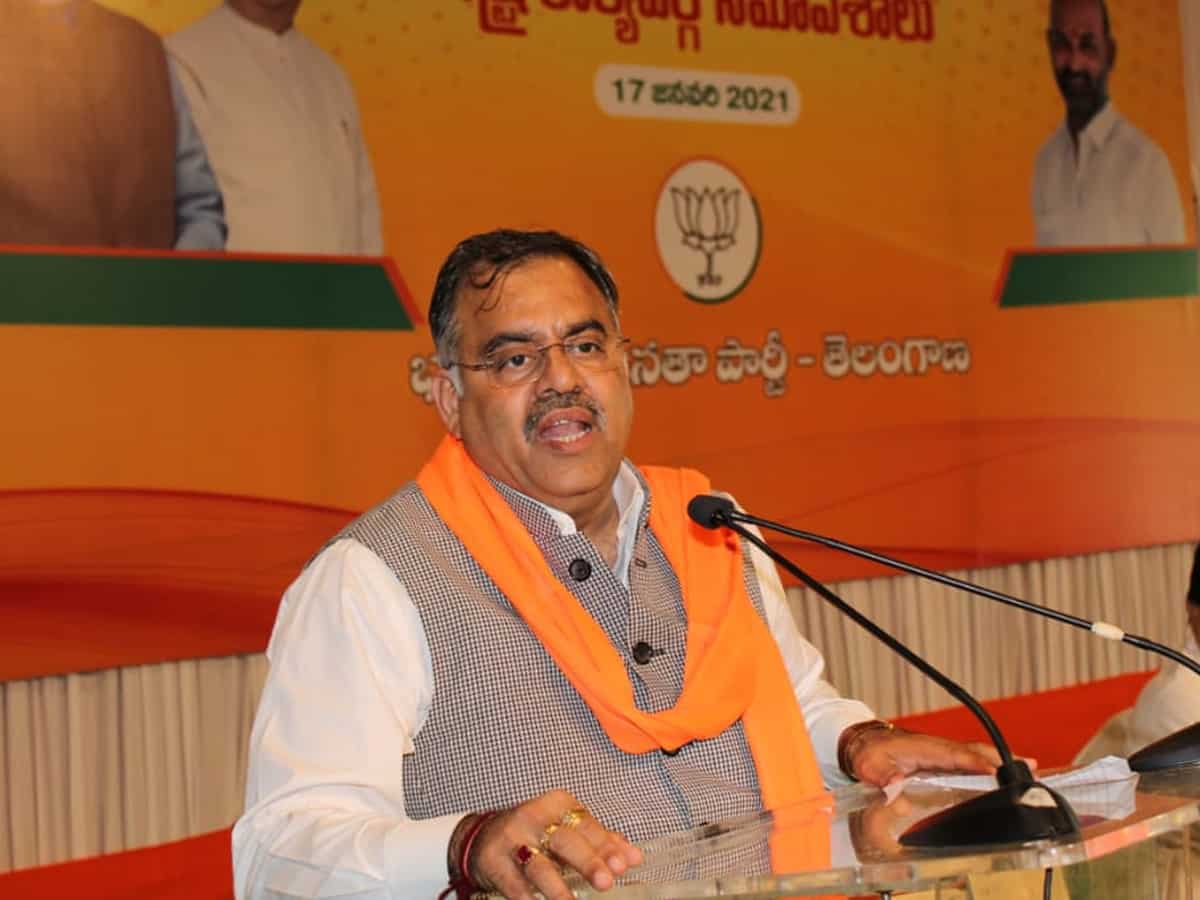 Hyderabad: BJP Telangana Affairs In-Charge Tarun Chugh on Friday made it clear that the BJP has no intention of having a relationship with the Telugu Desam Party (TDP) in Telangana amid speculations of BJP making efforts to join forces with TDP for the 2023 legislative assembly elections.
According to reports, Tarun Chugh informed the media on Thursday in New Delhi that his party intended to form a voting alliance with the TDP.
Tarun Chugh remarked that the news on the BJP-TDP coalition was absolutely untrue, malicious, and intended to spread a false impression. He asserted that the BJP is powerful enough to defeat the BRS in Telangana and does not require assistance from any other party to capture power in the State.
"I vehemently denounce a report that claims to be from me and claims that the BJP is considering an alliance with the TDP in Telangana. I didn't say anything that could even remotely be interpreted as suggesting an alliance with the TDP or that we would support Sharmila in Telangana," he added.
Subscribe us on