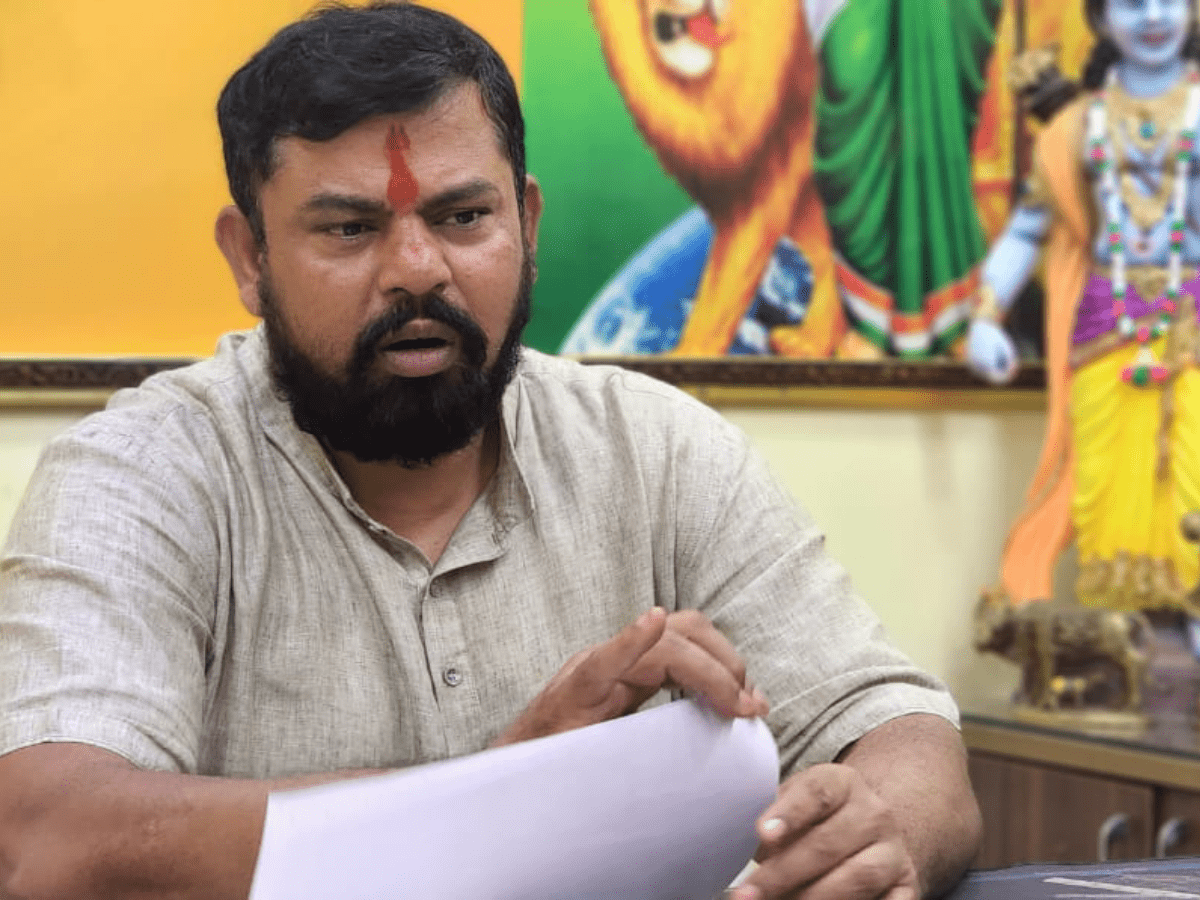 Hyderabad: The Bharatiya Janata Party (BJP) in Telangana may be in a sticky wicket over suspended Goshamahal MLA T Raja Singh's fate in the coming days. While his supporters and a section of leaders from the BJP want his suspension to be lifted, the state leadership however cannot do much as Singh isn't alone in his transgression of passing derogatory remarks against the Prophet Muhammad.
According to BJP leaders from Telangana, Raja Singh will have to wait till the BJP's central leadership takes a call with regard to his suspension. The Goshamahal MLA was suspended last year in August after he passed derogatory remarks against Prophet Muhammad in response to the state government allowing comic Munawar Faruqui hold a show in Hyderabad.
Raja Singh was soon arrested by the Hyderabad police under the Preventive Detention (PD) Act, and is currently out on bail he received from the Telangana high court. However, he has a gag order placed on him, as the court placed certain conditions for his release, including not passing inflammatory comments in public (and also from holding public meetings in general).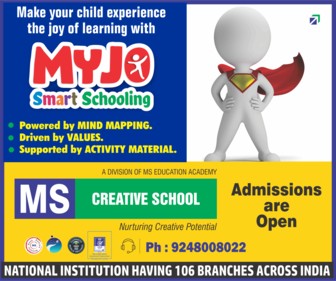 Section among BJP wants him reinstated
However, Raja Singh may have landed himself in bigger soup than he would have thought of. Before Singh, now suspended party spokesperson Nupur Sharma also passed similar comments on TV, which led to the BJP-run central leadership facing international condemnation from Muslim majority nations, especially from the middle-east. It led to an international backlash, after which the party promptly suspended Sharma.
Similarly, Raja Singh was also immediately suspended after he passed such comments. "Definitely there are demands to reinstate him, but there are other persons also who are suspended from other states. He is our party MLA and we will try to get him out of the issue," said a senior BJP from Hyderabad.
After being released from jail, Raja Singh has continued to do what he wants. In spite of the gag order from the Telangana High Court, he BJP MLA seems to be subverting his restrictions by passing communal and inflammatory remarks from outside the state. A case has already been registered against him in recent times for violating the court orders (with the Mangalhat police station).
Raja Singh undeterred by gag order
He was served another notice by the Mangalhat police in Hyderabad on January 29 for a hate speech he gave at a public meeting in Mumbai. In response to the notice, Raja Singh denied making any provocative speeches and asked the Hyderabad police which issued him a show cause notice to drop the same. "I reasonably believe, it is an act of political vendetta and your esteemed machinery is put into action under force," he stated.
When asked if the BJP here will try and restrain him until his issue is sorted out, the part leader said that won't be possible. "He is a second time MLA so we cannot tell him anything," he added. It is to be seen whether Raja Singh is able to get out of the gag order, given that elections are approaching in Telangana. The state goes to polls later this year in about six months time.
In the 2018 Telangana state elections, Raja Singh was the only BJP leader who managed to win. He retained the Goshamahal seat. The ruling TRS, which has now changed its name to Bharata Rashtra Samithi (BRS), had won the election with a big margin. It secured 88 Assembly seats out of 119, while the opposition Congress (which had an alliance with the TDP and other parties), won 19 seats, and the Telugu Desam party won 2. The AIMIM retained all of its seven seats in Hyderabad.
Prophet row
The suspended BJP MLA was detained under the Preventive Detention (PD) Act by the Hyderabad police last year. After spending nearly three months in the Central Prison, Cherlapally, he was released after the High Court quashed his detention orders.
Cases were registered against Raja Singh for passing derogatory statements against Prophet Muhammad that brought the city to the verge of a communal riot last year. Raja Singh released a video with his objectionable remarks after the state government allowed comedian Munawar Faruqui, who had performed a comedy set about Hindu gods earlier, to hold a show in the city.
The BJP MLA's video led to several protests for over two days, after which the Hyderabad police put him in prison. Senior police officials said that they are keeping tabs on him after his release as well.
Subscribe us on