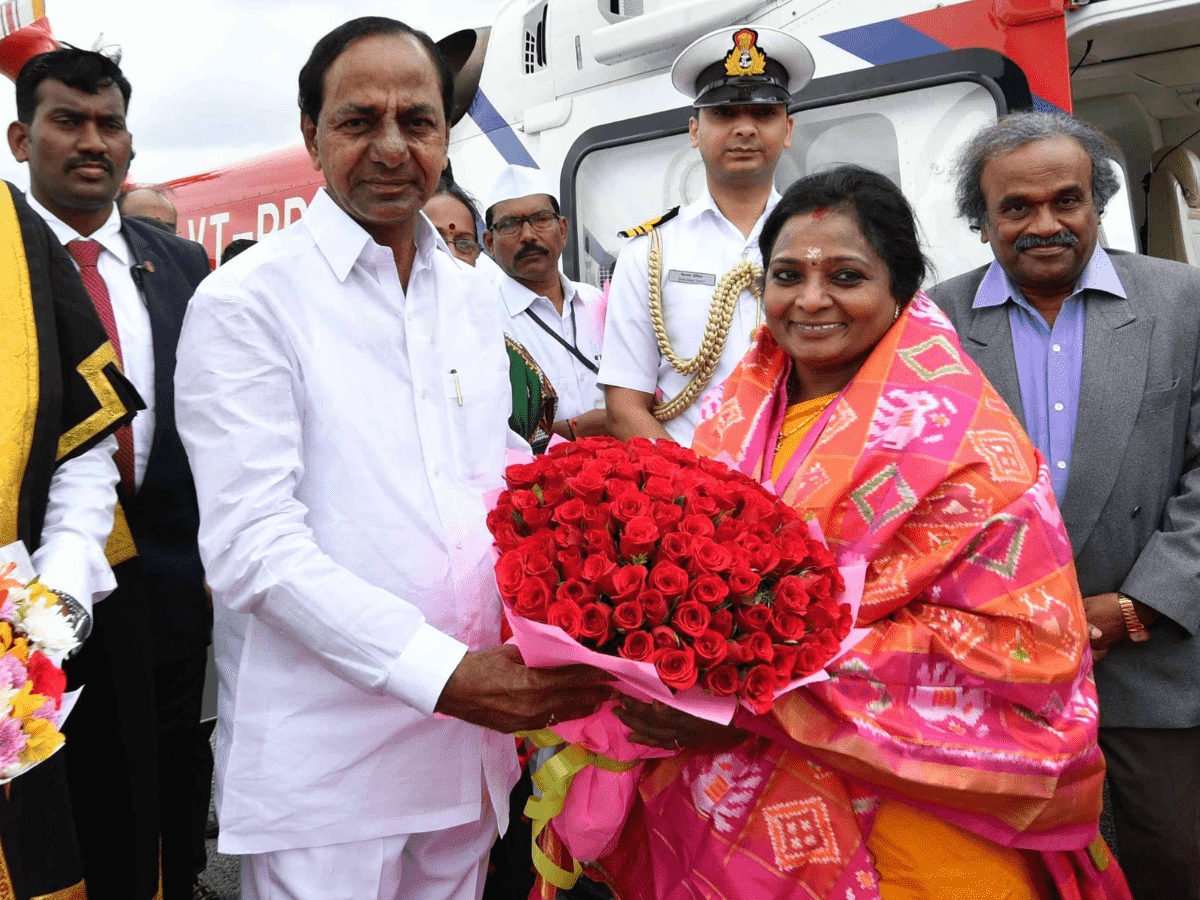 Hyderabad: As a setback to the Telangana government's call to not celebrate Republic day at Parade grounds, the state High Court on Wednesday directed the government to adhere to the Defence ministry's formulations for the Republic day event.
The High Court granted an interim ruling on Wednesday respoding to a writ suit filed over the Republic Day celebrations. The HC stated unequivocally that the festivities must take place.
In its orders, the High Court stated that a parade should be held as part of the celebration. The location of the march must be selected by the government, it stated.
The state BJP immediately welcomed the High Court's verdict and said that the situation is so sad that a High Court has to direct the chief minister to hold Republic day celebrations.
"Satyameva Jayate High Court direction is slap in face of KCR! Court had to tell govt to celebrate Republic Day & follow rules. To settle scores, KCR will go to any extent of denigrating constitution & democratic practices. KCR should apologise to Governor & people of TS," Telangana BJP chief Bandi Sanjay tweeted.
The state government reportedly had told Raj Bhavan that it may organise the R-Day celebration separately, breaking with tradition for the second year in a row by not holding a unified formal ceremony at Secunderabad's Parade Ground.
In 2022, owing to COVID-19 pandemic restrictions, KCR decided not to hold any Republic Day celebrations at the Parade Grounds in Secunderabad.
On Thursday, Telangana Governor Tamilisai Soundararajan said that her office did not receive any communication from the government on conducting the upcoming Republic Day event.
The rift between the Telangana Governor and the KCR government has deepened over the last two years. KCR is visibly upset about the Governor delaying the passing of 8 legislative bills in the assembly.
Soundararajan, a former Tamil Nadu BJP chief, took over as Telangana governor in 2019, but her relationship with the KCR government soured within a year. BRS leaders chastised her for acting like a 'BJP agent,' while the governor claimed Raj Bhavan personnel were being humiliated.
Subscribe us on