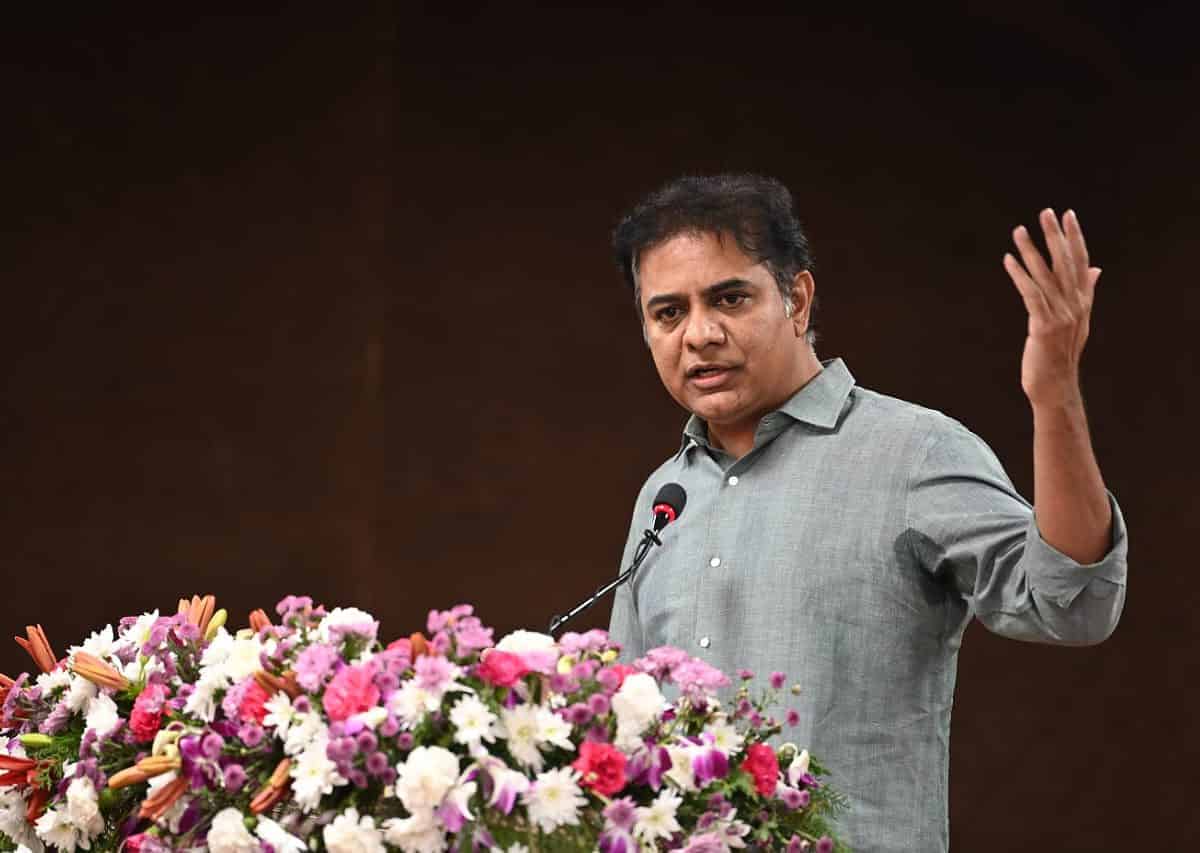 Hyderabad: After the unexpected rains and hailstorm that devastated numerous sections of the Rajanna Sircilla district, Telangana IT and Municipal Administration minister KT Rama Rao directed authorities to submit agricultural damage reports.
KTR called district collector Anurag Jayanthi and asked him to submit a crop damage report.
The Minister directed that agricultural department personnel examine the damaged fields and write a report detailing the degree of the damage, the kind of crops destroyed by rains and hailstorms, and the number of farmers who lost their crops.
Crops cultivated on more than 20,000 acres of land were damaged following unseasonal rains, which coupled with hailstorms in various districts of Telangana.
Maize, green gram, papaya and mango and other crops, most of which were in flowering and ripening stages were destroyed by the hailstorm that lashed Telangana on Thursday and Friday.
According to Agriculture department officials, over 18,826 acres of maize, farmed by around 1,930 farmers, was damaged in the erstwhile Khammam district alone.
The horticulture officer in the Kothaguydam district, J Mariyanna said that papaya crops worth Rs 10 lakh were damaged while chilli and paddy farmers also suffered losses too.
In addition to the above, Mango trees were affected in the Madapur village of Ganneruvaram Mandal.
However, the damage was comparatively less in the Karimnagar district, with maize and paddy flattened in several places.
Horticulture officer Sunitha said that the intensity of the damage is heavy in Kohir Mandal.
Agriculture minister Niranjan Reddy along with Education minister Sabitha Indra Reddy and Rythu Bandhu head Rajeshwar Reddy took off from Begumpet Airport to conduct a survey of the cultivated areas affected in Vikarabad district.
The minister reminded that scientists have been advising farmers to harvest their Rabi crop a month in advance to avoid the risk of their being damaged by hailstorms, a situation recurring every March and April.
Niranjan Reddy further said that farmers in some parts of Nizamabad, Kamareddy, Bodhan and Suryapet have been following the advice of scientists about advancing their crop cycle by a month and that in all workshops farmers were informed the same by agricultural officials.
"Cabbage, onion, maize, watermelon and capsicum crops were largely damaged in the 13 villages under the Mominpet and Marpally mandals of the Vikarabad district by the hailstorm," added the minister.
Interestingly, Niranjan Reddy said that he was yet to receive reports of crop damage in other parts of the state.
Subscribe us on