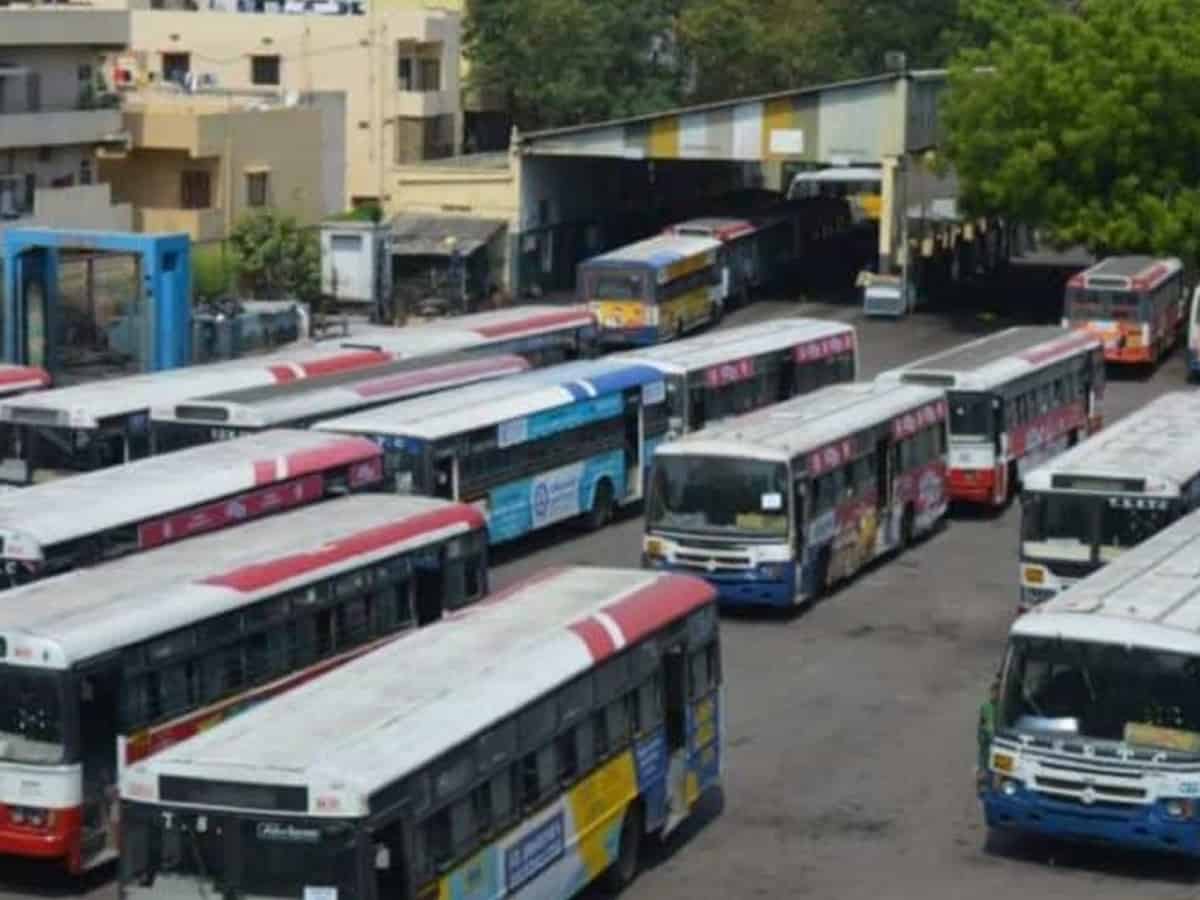 Hyderabad: The Telangana State Road Transport Corporation (TSRTC) will run 80 special buses to the state's famous temples for the convenience of devotees on the occasion of Rathasaptami on January 28.
The corporation will run these special buses from the district centres in Hyderabad to Vemulawada, Dharmapuri, Yadagirigutta, Mannemkonda, and Gudenku.
TSRTC has arranged 10 special buses from Karimnagar to Vemulawada, 10 to Dharmapuri, 10 from Nalgonda to Yadagirigutta, 10 from Mahabubnagar to Mannenkonda, 5 from Adilabad to Gudenku, and 5 from Hyderabad KPHB to Anantagiri.
TSRTC Chairman MLA Bajireddy Govardhan stated that special buses are being provided for devotees to safely reach the temples.
Twenty special buses will run from Jubilee Hills Peddamma Talli temple, Chilukur Balaji, Secunderabad Mahankali, and Himayatnagar Balaji temples, according to the press release.
MD VC Sajjanar stated that proper measures are being taken to ensure that devotees face no difficulties, and he requested that devotees use these buses.
TSRTC had also arranged 108 buses on the occasion of Vasantha Panchami on Thursday for the famous shrines of Basara and Wargal.
Subscribe us on