Hyderabad: Bees are an essential part of human life on this planet, and to continue human life beekeeping is very important. Recently the first Beekeeper in Telangana has become the first in the state to hold more than 1,500 beehive colonies.
A lady named Anusha is a Beekeeper in Hyderabad who delivers fresh pure honey taken directly from the bee hive. This beekeeper has a huge farm of bee hives to provide not just honey but also help in pollination support to the farmers.
They also provide a large variety of honey-based products at their outlet in Kothapet in Hyderabad.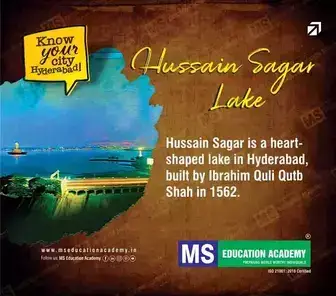 The founder of Bee fresh, Anusha said, "We make fresh pure honey. This is our farm. Beekeeping is taking care of bees. We do not just extract pure honey but also provide pollination support to the farmers. We are helping more than 500 farmers. Without pollination, we won't get our yield. Many farmers have said that 20% to 30% yield has increased through pollination, especially of sweet oranges, lemons, mangoes, watermelons, pomegranates and dragon fruit."
"I did my MBA in Australia. I worked in an IT company in the USA for 4 years and came back to India. My forefathers were into farming so I came into this because of my passion. We know that without honey bees we can't survive, only for the farmers we have started this custom hiring centre with the help of the National bee board, (NBHM). We are planning to distribute 100 bee hive colonies for pollination support to the farmers this year. More than 1,000 farmers will be benefited," techie Anusha said.
Anusha further said that they have set up the first beekeeper in Telangana holding more than 1,500 bee hive colonies.
"There are rumours that the climate of Telangana does not support beekeeping. We have a very shortage of skilled labour in beekeeping. We faced many problems for the first initial year. I bought the initial 5 boxes of bee hives from NIRD (National Institute of Rural Development and Panchyat Raj) immediately after training, to keep them. We have further purchased all the boxes from Delhi. Later, we just bought empty boxes and the number kept on multiplying. Each day a queen bee lays 1,500-2,000 eggs," she added.
She further said that honey is not the only product of beekeeping. There are a lot more by-products. Royal jelly is the most expensive one, costing up to Rs 60,000 per kg. Bee venom costs up to Rs 15,000 per kg. India focuses on honey but other countries focus on other products which have more medicinal benefits and market value, she marked.
Speaking about the products she said, "We provide pure natural raw unprocessed honey. We differentiate it based on the flavour it is derived from. We just want to give it from our farm to the consumer's home. We got very good responses from consumers once they have tasted our honey. We have also introduced many other products like dry fruit-infused honey, honey jam, beeswax, lip balms, lipsticks, honey soaps and others. We also introduced dry fruit laddu with honey."
She emphasised on Horticulture study and said, "We hold an Exhibition of beehives as every school child should know the importance of bees and pollination. We do not see any bees on trees because of pollution and pesticides. So we need to educate the children about these bees."
"The main intention of beekeeping is to help farmers by providing pollination support and also provide pure honey to consumers. We also want to introduce more honey-based products which will replace sugar-based products. Many cosmetic products are using harmful ingredients and we want to replace them with natural products like beeswax," she added.
A worker of Bee fresh, Vijay said, "I have been working here for the past 6 months. We take honey from the beehive box that has excess quantity and put it in an empty box. Later honey is extracted through a machine and the beehive will be placed in the empty box after extraction. We take good care of the box for 15 days to see if the Queen bee is safe or not. We make sure there is good brooding, larvae and eggs. After that, we also look after the percentage of honey."
"The queen lays eggs in 27 days after mating. It gives around 2,500 eggs in 24 hours. We have to take a lot of care of 'Queen bee', a box can become a colony only if the Bee becomes queen because then only the other bees will follow her into the Beehive box (Bee colony)," he added.
After taking the honey from the box, it is cleansed and packed in glass bottles, he marked.
Nisa Fathima, a student of Class 5 who visited the farm said, "I feel very good visiting this place. There are three types of honey bees here. The working bees, a queen bee and drones."
Subscribe us on