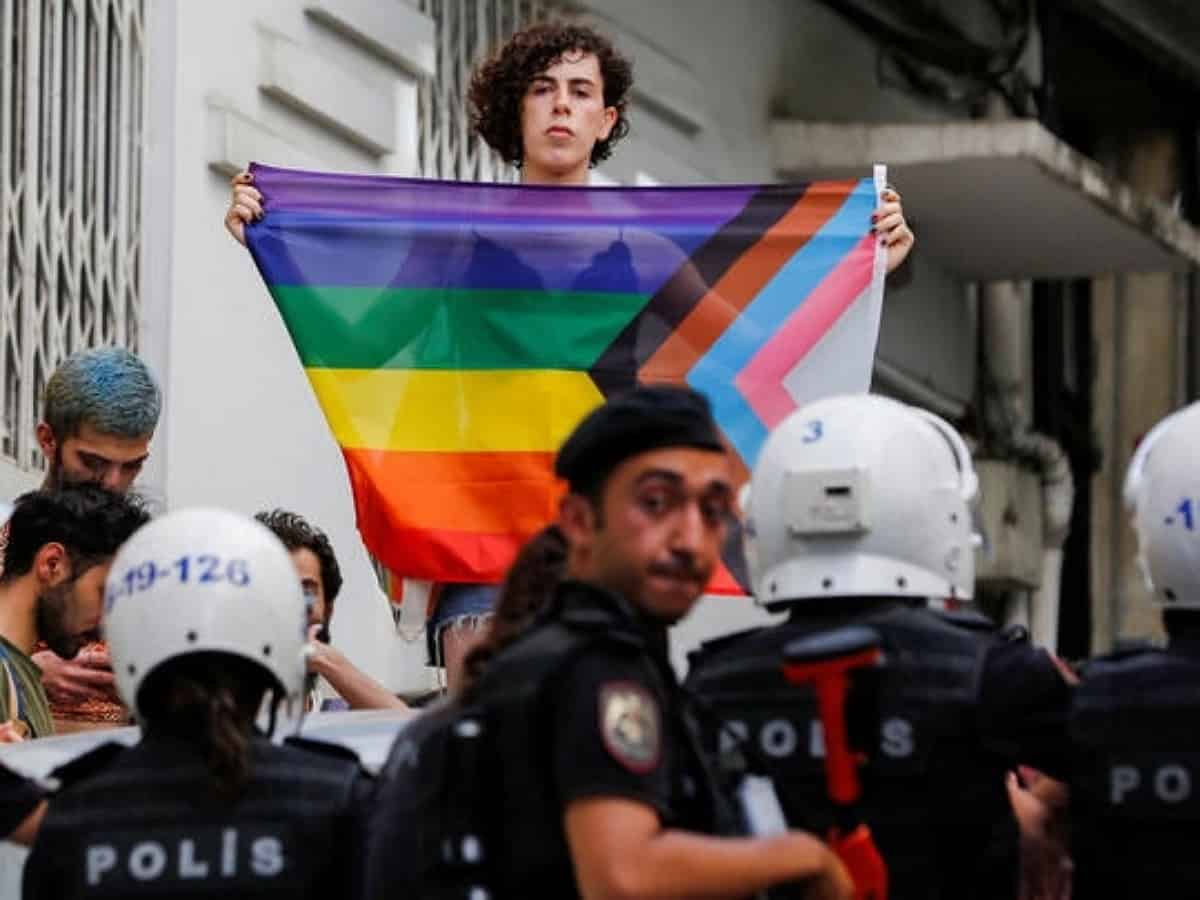 Ankara: Turkish authorities on Monday released 373 people they had arrested a day before on the sidelines of an LGBTQ Pride march in Istanbul.
The Association for the Defense of LGBT Rights, Kaios GL, confirmed that 373 people were arrested, and all of them were released on the morning of June 27. 
AN AFP photographer was also among those arrested.
An experienced and award-winning photographer familiar with conflict zones, Bulent Kılıç was handcuffed behind his back and taken with others in a police car, his shirt ripped. He was arrested last year under similar circumstances.
On Sunday, hundreds of people gathered on the streets adjacent to Taksim Square in central Istanbul, despite the city governor's decision to ban it, and raised rainbow flags symbolizing LGBTQ.
Even before the march began, riot police raided cafes and streets in the Cihangir neighbourhood next to the famous Taksim Square and arrested dozens of people present.
Hundreds of protesters, waving rainbow flags, insisted on marching in defiance of the police. "The future is gay," they chanted, adding, "We're here. We're gay. We're not going anywhere."
The Pride Parade has been held in Istanbul every year since 2003. The last non-ban parade took place in 2014, attracting tens of thousands of participants to one of the largest LGBT events in the Muslim-majority region.
Subscribe us on