Ankara: A Turkish court decided Thursday to transfer the trial of 26 Saudis accused in the gruesome killing of Jamal Khashoggi to Saudi Arabia, raising fears that those responsible for the death of the Washington Post columnist won't be brought to justice for a crime that drew international outrage.
The decision, which comes as Ankara is trying to repair relations with Saudi Arabia, was denounced as "scandalous" by a human rights group. It marked an abrupt reversal for Turkey, which had vowed to shed light on the killing and began prosecuting the defendants in absentia in 2020.
Khashoggi, a United States resident who wrote critically about Saudi Crown Prince Prince Mohammed bin Salman, was killed Oct. 2, 2018, at the Saudi Consulate in Istanbul. He had gone into the consulate for an appointment to collect documents required for him to marry his Turkish fiancee, Hatice Cengiz, and never came out.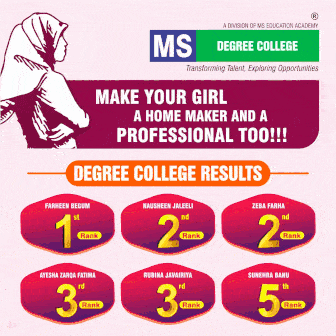 Turkish officials alleged that Khashoggi was killed and dismembered with a bone saw inside the consulate by a team of Saudi agents sent to Istanbul. The group included a forensic doctor, intelligence and security officers and individuals who worked for the crown prince's office. His remains have not been found.
The Istanbul court's decision comes despite warnings from human rights groups that turning the case over to the kingdom would lead to a cover-up of the killing, which has cast suspicion on the crown prince.
Last week, the prosecutor in the case recommended its transfer to the kingdom, arguing that the trial in Turkey would remain inconclusive. Turkey's justice minister supported the recommendation, adding that the trial in Turkey would resume if the Istanbul court is not satisfied with the outcome in Saudi Arabia.
It was not clear if the kingdom, which has already put some of the defendants on trial behind closed doors, would open a new trial, and there was no immediate reaction from Riyadh to the decision.
At Thursday's hearing, lawyers representing Cengiz asked the court not to move the proceedings to Saudi Arabia, the private DHA news agency reported.
"Let's not entrust the lamb to the wolf," the agency quoted lawyer Ali Ceylan as telling the court. "Let's protect the honor and dignity of the Turkish nation."
But the court halted the trial in line with the Justice Ministry's "positive opinion," DHA reported. It also decided to lift arrest warrants issued against the defendants and gave the sides seven days to lodge any opposition.
Saudi Arabia had rejected Turkey's requests to extradite the defendants, who included two former aides of the prince.
Subscribe us on