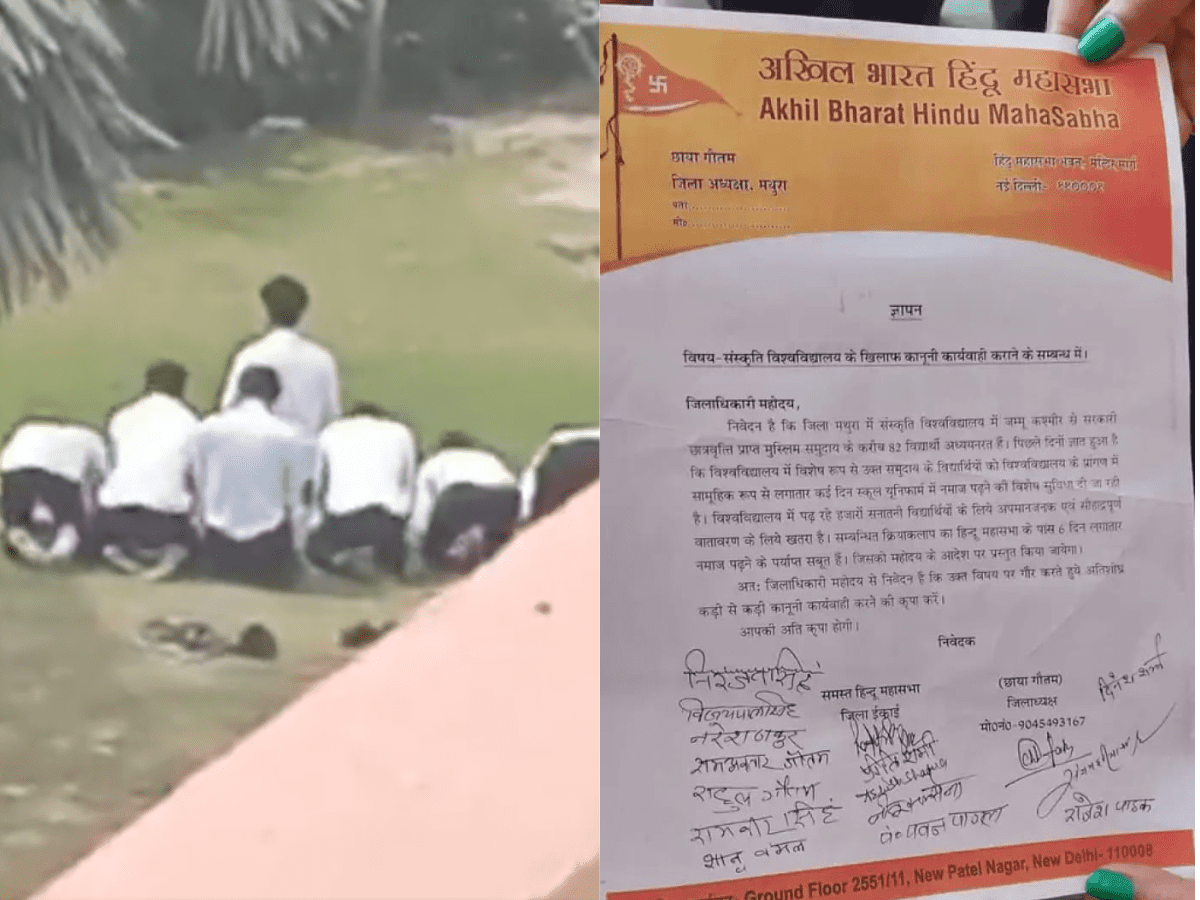 A one-month-old video has gone viral on social media platforms where a group of Kashmiri students can be seen offering namaz.
The students belong to Sanskriti University of Uttar Pradesh's Mathura district.
The video has come under the radar of the right-wing organisation – All India Hindu Mahasabha – whose members have threatened to perform shuddhikaran (purification process) of the campus with Ganjajal and recite Hanuman Chalisa if the university fails to take any action against the Kashmiri students.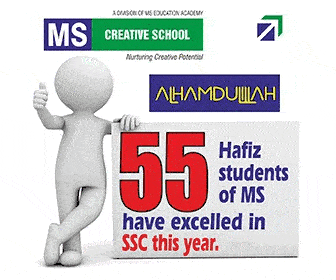 They also submitted a memorandum to the district administration seeking action against the students as well as the university authorities.
"Eight-two Muslim students are studying under government scholarship. Many of them hail from Jammu and Kashmir. It has been noted that for many days these students are offering namaz on the university campus," the memorandum claimed.
However, varsity PRO (Public Relations Officer) Kishan Chaturvedi described the matter as 25 -30 days old.
"Students were counselled to pray in their hostel rooms only. The issue is being exaggerated for no apparent reason," Chaturvedi said.
Siasat.com spoke to the organisation's district president Chhaya Gautam who claimed that the university is partial towards Kashmiri students.
Upon being questioned over the "coincidence" of the video surfacing during Ramzan, Chhaya expressed that she was unaware of the commencement of the festival.
"I am a kattar (hardliner) Hindu. How will I know when is Ramzan or Eid? I just focus on Hindu festivals. This is a sheer coincidence," she told Siasat.com.
Accepting that the video is one month old, she claimed that the organisation was collecting evidence all this while.
Subscribe us on