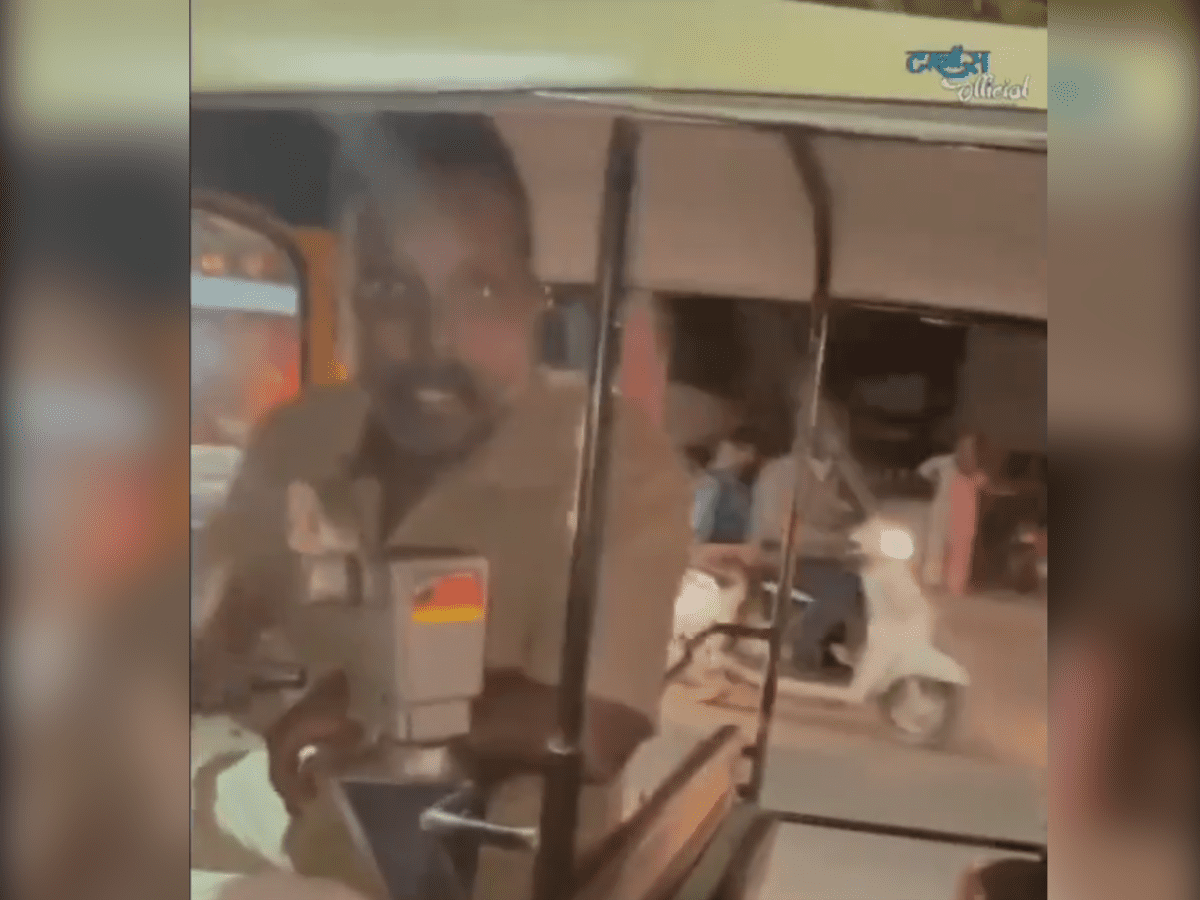 A video has emerged from Bengaluru where an irritated autorickshaw driver is seen arguing with women passengers who reportedly asked him to speak in Hindi.
The video has since gone viral with around 38,000 views on Twitter. Many have lauded the autorickshaw driver for not bowing to his passengers' demands.
However, it is still not clear what led to the argument. The video starts with the autorickshaw telling the ladies, "This is Karnataka and you have to speak in Kannada. You people are north Indian beggars, why have you come to Karnataka?"
As he speaks, one of the passengers says, "No, we will not speak Kannada, why should we speak in Kannada?"
The autorickshaw driver is irritated and stops his vehicle yelling, "This is our land, not your land. Why should I speak in Hindi?"
Realizing it could lead to a tense situation, the woman passengers get down and say "Okay" to calm the situation.
Recently, pan India actor Prakash Raj, who originally hails from Karnataka, wore a T-shirt that read, "Nange Hindi Baralla, Hogappa" which translates to "I don't know Hindi, Go!"
The actor received a lot of flake from netizens who termed it as an "insult" to Hindi. A Supreme Court lawyer shared the actor's photo in the T-shirt and tagged Tamil Nadu police demanding an FIR.
The actor took to Twitter saying, "My roots..my mother tongue is KANNADA .. if you DISRESPECT her and try to FORCE your language.. we will PROTEST like this. R u threatening #justasking"
He added, "I speak 7 languages.To learn n speak a language is RESPECTING its people . I have learned every language of the people I work with. I don't force my language. But if you disrespect mine and force your language I will stand up and protest #stopHindiImposition #justasking"
Subscribe us on