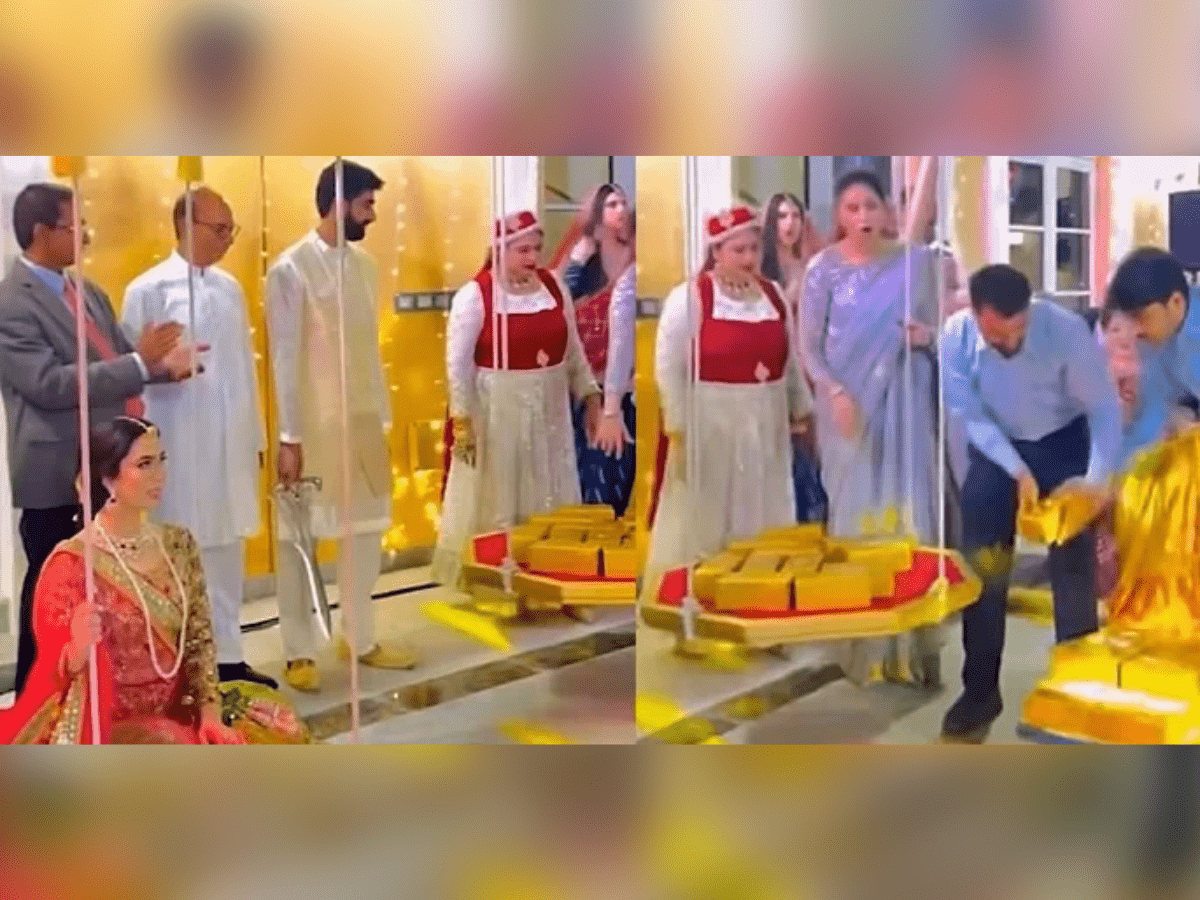 Traditionally a wedding is measured by the scale of wealth spent on it. It is common in most South Asian families where the more money spent on grandeur, the more it is discussed. Recently a video of a Pakistani bride in Dubai being weighed against gold has gone viral on social media.
The bride is the centre of the attraction. From her wedding attire to her jewellery, all eyes are on her. However, some go the extra length to weigh the bride with gold, which in layman's terms is called dowry.
The incident from Dubai where a Pakistani bride was measured with gold equivalent to her body weight. The bride allegedly weighed around 70 kg. She sat on one side of the weighing scale as her family kept adding gold slabs.
The video of the event has gone viral with many sharply criticizing the act, even as everyone, including the bride and the groom, cheered. The bride's father is a UAE-based Pakistani businessman.
Twitter react to Pakistani Bride in Dubai being measured against gold:
Subscribe us on