Mumbai: The Congress on Wednesday sought to know why the Bharatiya Janata Party (BJP) government at the Centre is scared of a Joint Parliamentary Committee (JPC) probe into the alleged scam involving the Adani Group.
Addressing the media here as part of the Congress' 'Democracy Disqualified' all-India campaign, the party's national spokesperson Pawan Khera said that Congress leader Rahul Gandhi had raised the issue of who has invested Rs 20,000-crore into the Adani Group.
"Who has invested this sum in the Adani Group? This investment involves a citizen of China, who is he? Rahul Gandhi has also raised this question and the people of the country have the right to know," Khera said.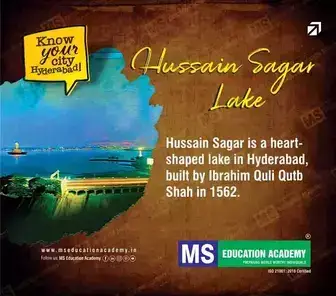 Accusing the government of Prime Minister Narendra Modi of bestowing special favours to the Adani Group, he said that the Opposition parties have demanded a JPC to probe the matter.
"However, despite having a '56-inch chest' and a huge majority of 303 MPs, Modi is afraid of a JPC… on the contrary, the BJP makes false and ridiculous allegations against Rahul Gandhi," he said.
Khera charged Modi of according special treatment to the Adani Group, whenever the PM travels abroad, like in Australia, Gautam Adani accompanies him, Modi shows kindness by getting him contracts and loans from State Bank of India, pressurised Sri Lanka to award power sector contracts to Adani and lobbied for him for energy projects in Bangladesh.
He also raised questions on how the money of 33 crore LIC investors was being invested in Adani's companies, and expressed apprehensions that all this public money could now be at risk.
Flanked by top state Congress leaders like Atul Londhe, Charan Singh Sapra, Raju Waghmare, Kakasaheb Kulkarni, Mahila Congress President Sandhya Savvalakhe, Devanand Pawar and Rajesh Sharma, Khera reiterated the party's stance how many critical industries were given away to the Aani Group.
When the Opposition parties raised objections, the government used pressure tactics and central agencies to raid and silence their leaders.
"We want to ask – what is the relationship between Modi and Adani? This question raised by Rahul Gandhi in Parliament had put the BJP government on edge. They even erased a large portion of his speech from the Parliament records," Khera said.
Recounting the sequence of recent events, he said Gandhi first raised these uncomfortable questions on February 7, nine days later, the old Surat Court case was opened up for action "at a speed faster than the Bullet Train", on March 23, Gandhi was sentenced to 2-years in jail, in 24 hours he was 'disqualified' from Lok Sabha and immediately afterwards, he was asked to vacate his government quarters.
"But Rahul Gandhi has made his home in the hearts of 140 crore people of this country, so he is not afraid to pose direct questions to Modi about Adani or his other friends," Khera said.
Subscribe us on