Amid the war between Israel and Hamas, a decades-old letter from former Al Qaida chief Osama bin Laden is going viral on social media platforms after surfaced on the video-sharing app TikTok.
Bin Laden's "Letter to America" was written in 2002 after the September 11, 2001 attacks, which killed nearly 3,000 people in the United States (US).
What is written in Osama bin Laden's letter?
Bin Laden's letter condemns US support for Israel and accuses Americans of aiding the oppression of Palestinians.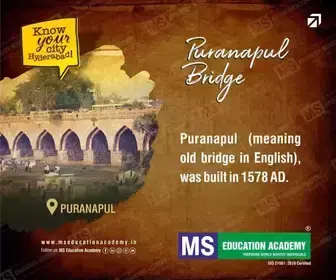 In the letter, he slammed the US for funding actions that led to the suffering of Muslims in Afghanistan and Palestine.
"Your former president warned you previously about the devastating Jewish control of capital [wealth] and about a day that would come when it would enslave you," the letter said.
"You continue to support the oppressive Israelis in their occupation of our Palestine in response to pressures on your administration by a Jewish lobby backed by enormous financial capabilities," he adds.
"Palestine has been under occupation for decades, and none of your presidents talked about it until after September 11 when Bush realized that your oppression and the tyranny against us were part of the reason for the attack. You have to implement a roadmap that returns the Palestine land [sic] to us, all of it, from the sea to the river, it is an Islamic land not subject to being traded or granted to any party", bin Laden wrote.
"Palestine shall not be seen captive for we will try to break its shackles. The United States shall pay for its arrogance with the blood of Christians and their funds", he further wrote.
"The Jews have taken control of your economy, through which they have then taken control of your media, and now control all aspects of your life making you their servants and achieving their aims at your expense," reads the letter in its condemnation of usury.
"Your law is the law of the rich and wealthy people, who hold sway in their political parties and fund their election campaigns with their gifts. Behind them stand the Jews, who control your policies, media, and economy", Laden added.
A revisit to the letter seems to have started with a video posted by TikTok influencer Lynnette Adkins, in which she told her nearly 12 million followers on Tuesday, November 14, "I need everyone to stop what they're doing right now and go read – it's literally two pages – go read 'A Letter to America'."
There were too many responses for the letter's content online.
The Guardian newspaper, which had bin Laden's letter on its website since 2002, pulled it down on Wednesday, November 15 after it went viral.
The news outlet explained that the letter was shared on social media without full context and would direct readers to the original news article.
However, the Guardian's removal of the article "Full text: bin Laden's letter to America" increased curiosity about the letter and the associated videos.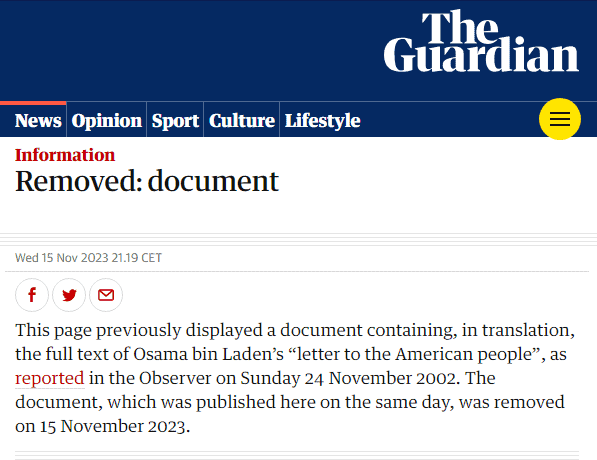 In a statement posted on X, on Thursday, November 16, TikTok said, "Content promoting this letter clearly violates our rules on supporting any form of terrorism. We are proactively and aggressively removing this content and investigating how it got onto our platform."
"The number of videos on TikTok is small and reports of it trending on our platform are inaccurate. This is not unique to TikTok and has appeared across multiple platforms and the media."
CNN reported that the hashtag #lettertoamerica had over 14 million views on Thursday, but the phrase could not be searched on the app due to guideline violations.