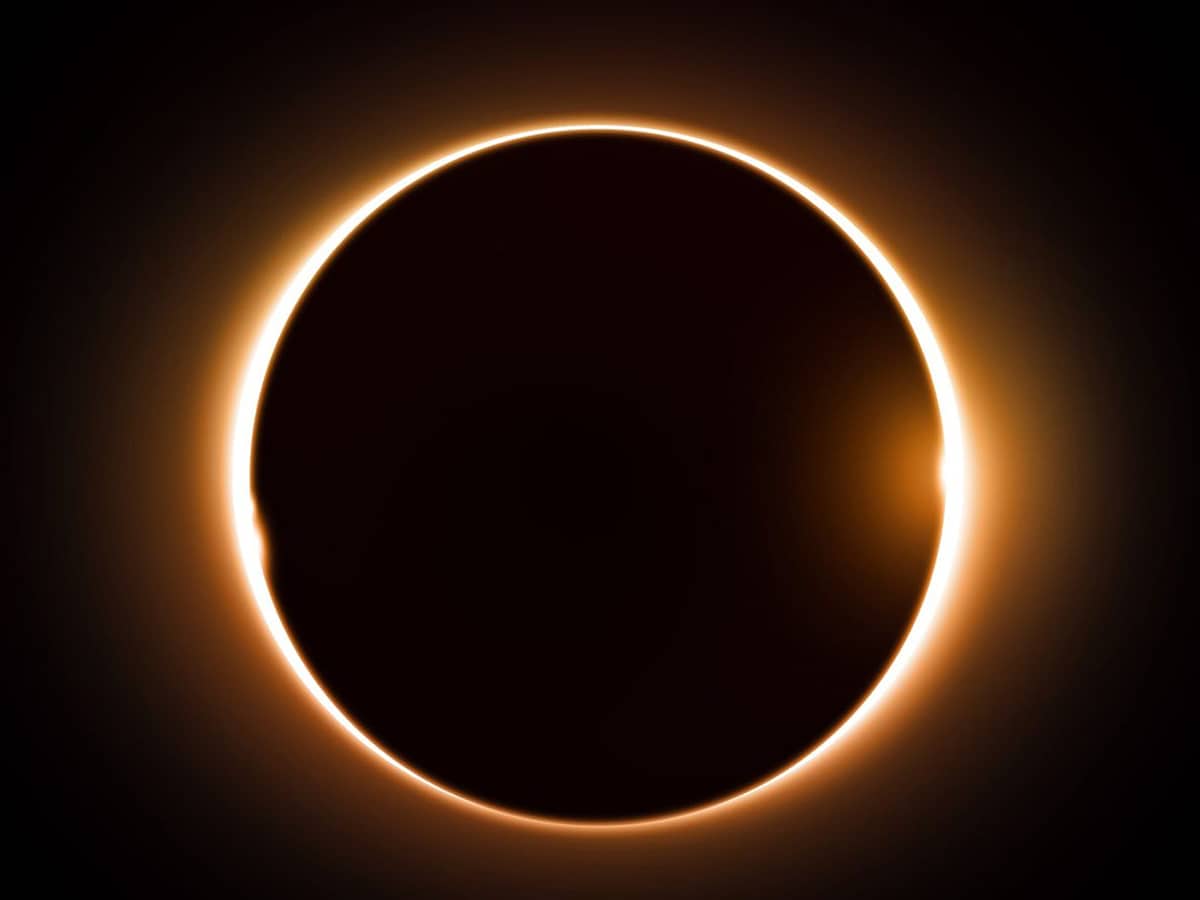 Hyderabad: While Astrophiles across the world are getting ready for a once-in-a-decade celestial event, hybrid solar eclipse, many are in dilemma over its visibility in Hyderabad.
As per the data from the National Aeronautics and Space Administration (NASA), the celestial event will occur on April 20. It will be visible from South East Asia, East Indies, Australia, the Philippines, New Zealand, Indonesia, and Papua New Guinea.
Though India is not mentioned in the list of the geographic regions of eclipse visibility, many Astrophiles expect that it will be visible from some parts of the country.
It is unlikely that the hybrid solar eclipse will be visible from Hyderabad.
Different from other celestial events
Hybrid solar eclipse is a celestial event wherein the eclipse will be both total and angular. Some places will witness a total solar eclipse whereas others will see an annular eclipse.
It is a once-in-a-decade event. The event was last witnessed in 2013. After the upcoming event, the hybrid solar eclipse will be witnessed on November 14, 2031.
Hyderabad witnessed partial solar eclipse last year
Last year, Hyderabad witnessed a partial solar eclipse on October 25, 2022.
Astrophiles who were eagerly waiting for the partial solar eclipse headed to the Birla Planetarium in Hyderabad to enjoy the celestial event.
At Birla Planetarium, a telescope projected an image of the partial solar eclipse on the screen. A telescope with solar filters was also arranged for those who want to watch directly.
After a partial solar eclipse, Hyderabad also witnessed a partial lunar eclipse recently.
Solar eclipse vs Lunar eclipse
Both are the celestial events that occur due to the rotation of the Earth around the Sun and the Moon around the Earth.
Due to the rotation, at some point, Sun, Moon, and Earth come in a linear configuration. Because of it, either the Sun or the Moon becomes invisible from the Earth.
In a solar eclipse, Sun becomes invisible because its rays will not reach the earth as they will be blocked by the Moon whereas, in a lunar eclipse, Sun rays will not reach Moon as they will be blocked by the Earth.
Subscribe us on