Bengaluru: Predicting that the assembly polls in Karnataka are likely before April 10-12, Veteran BJP leader B S Yediyurappa on Saturday exuded confidence that the party would come to power on its own in the state with an absolute majority, banking on the achievements of state and Centre.
Insisting that there is no confusion in the BJP and all are united, the party strongman urged its workers and leaders to take the programmes of state and central government door-to-door, with a special focus towards gaining the support of women, youth and SC/STs.
He also said, gone are the days of Congress coming to power using the means of money, muscle and communal politics.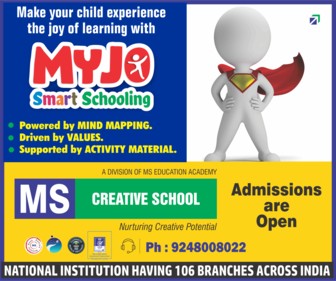 "The assembly polls are expected before April 10-12. No one can stop the BJP from forming a government with a clear majority by winning 130-140 seats in this election," Yediyurappa said.
Hitting out at Congress leaders Siddaramaiabh and D K Shivakumar for going around the state claiming to be the next Chief Minister, he said, "I want to ask Congress leaders, is Rahul Gandhi your leader? We (BJP) have a strong leader like Prime Minister Narendra Modi, who is loved and respected globally."
With the leadership of Modi and Home Minister Amit Shah, there is no doubt that BJP will win all the upcoming elections, including that in Karnataka.
The former CM, who is also a member of BJP's top Parliamentary Board, was speaking after inaugurating the special state executive meeting of the party here.
Addressing party office bears, Yediyurappa said there cannot be a single house where the programmes of central and state government's haven't reached, and more people-friendly programmes and schemes are expected in the state budget on February 17.
Exhorting the party men to prepare for the polls with confidence that nothing can stop BJP from coming to power in Karnataka, he said, "focus on SC/ST or backward classes mohalla, understand the issues and make honest efforts to resolve them, and inform people about programmes of our government, if you do that, we will be able to win at least 130-140 seats."
BJP national General Secretary in-charge of Karnataka Arun Singh, state President Nalin Kumar Kateel, Union Minister Pralahad Joshi, and former Chief Ministers Sadananda Gowda and Jagadish Shettar were among others present.
Listing out various programmes of state and central government, Yediyurappa said, filled with dissidence and disgruntlement the Congress party leaders are going on the bus yatre across the state.
"Congress bus yatra will get punctured, as amid differences, another senior Congress leader G Parameshwara has expressed displeasure," he said, while in BJP there are no confusions, and all are united and together.
The Congress' days of coming to power using the means of power, money, muscle, and liquor, and by sowing the seeds of communal or caste hatred have ended.
In his address, Arun Singh said he has traversed the state, met people, gathered information, and the preparation or assessment is concluding at the fact that BJP will certainly form a government in Karnataka.
Asserting that BJP will achieve the target of winning 150 seats, he said, "we have a strong cadre base, our social service, also state and national service programme that BJP is doing, no others are doing."
Highlighting the strength of BJP's organisation, he said, BJP has a strong national and state leadership, unlike in Congress or JD(S).
He also accused the grand old party, especially Siddaramaiah of indulging in 'appeasement politics' and 'insulting Hindus.'
Union Minister Pralhad Joshi, calling Congress "experts" in lying, chided the party for its poll promises and claimed that it has not fulfilled loan waiver to farmers in Rajasthan, despite years after coming to power.
Criticising JD(S)' dynasty politics and alleged infighting in the first family of that party for a ticket, he said, they are taking out 'Pancharantna Yatra', but instead they should have undertaken 'Navaratna Yatre' as 8-9 family members of party patriarch H D Deve Gowda in politics. "…all drama bazi, will they improve the state?" he asked.
Also targeting Congress' "Praja Dwani Yatre," Joshi said the party that removed several elected governments in the country and imposed emergency is today speaking of becoming the voice of the people.
BJP state chief Kateel, claiming that the double engine government is doing "good work" said projects worth crores are on or have been implemented in every assembly segment.
"BJP's booth Vijaya Abhiyan, Vijaya Sankalpa Abhiyan ahead of polls is going successfully beyond expectation," he said.
The special executive meeting will discuss on a strategy to be followed in the days ahead leading to polls like district meetings, and tours among others.
Subscribe us on