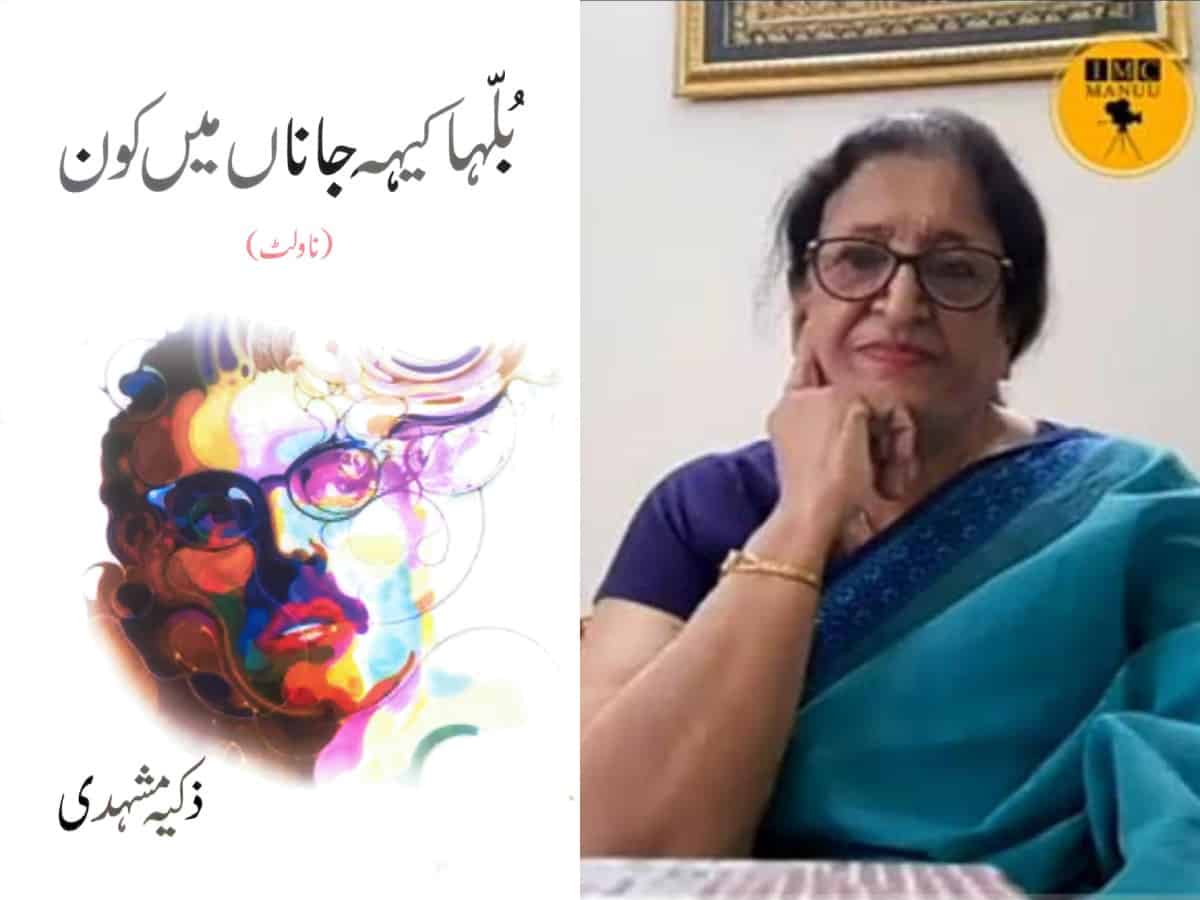 The tantalizing wrack up of the globalization-induced digital age turns in a swift waning of religious, cultural and ethnic identity and sets forth a new narrative of interfaith intimacy and multicultural proximity. A stifling and rigid identity gives way to a blended identity drawing on the traditions of different faiths and cultures, and it can be a beacon light for social equality. However, the most revered and patterned social practice–marriage–makes the quest for a congenial partner cast, creed, faith and culture-specific.
Is it not enough to be in love? Do two souls require the same religious affiliations, cultural practices, cast and creed? Can interfaith marriage and the life of desire of the progeny of interfaith couple wipe out the miasma of misconception, pick up holes in stereotypes and deflate prejudices? These pertinent questions call for creative, nuanced, thoughtful engagement with an often-contentious topic. It is heartening to learn that the celebrated Urdu fiction writer Zakia Mashhadi zeroes in her latest novel, Bulha Keh Jana Main Kaun. Zakia Masshadi, who recently won the prestigious international literary award, Farogh-e Urdu Adab Award, Qatar, intriguingly tells the story of a young adult who finds it extremely difficult to navigate his blended identity. The author fashioned the gripping narrative without being a votary or a scold of a complicated subject–a fluctuating formative religious identity.
The intriguing multilayered story, betraying a distinct nub of sadness, is told from the point of Harsh, a child of a Muslim mother and a Hindu father who later falls for a Jewish girl Sara. The moving journey of love unerringly affirms that religious, cast and linguistic factors do not sustain the marriage. Zakia tries to locate the religious and social practices of the Muslims who denounce such attempts furiously though they are so divided in rituals that they cannot pray together in the same mosque. Through poignantly quivering stories of Shanan, Sameer, and Sara mired in desolation and fulfillment, the author tries to understand various strands of the insecurities and tenacities of interfaith families. The protagonist Harsh, carrying mixed heritage, refuses to accept the widespread perception that different religions and cultures unfailingly complement each other. The novel touches on deep-rooted anxieties and contentment that joint families produce. Personal preference does not go well with family life; here, one has to abide by the collective decision. Concern for others looks sickening though the sense of solidarity surfaces.
The celebrated fiction writer uses dialogues that Sameer, Shabnam, Harsh and Sara have had as a trope to create the narrative space where much-admired values are nonexistent. Zakia also subverted several revered concepts such as soul, paradise, salvation and the like. Harsh recalls his teacher assigned by his mother on the insistence of his maternal grandmother to teach the Quran: "He was deeply concerned about me as I realized after I grew old and he left me. He would inquire about the correct pronunciations of some English words. With a broad smile, Moulvi said he was too weak in English and urged me to be his elder brother. He tried to save my soul from Hell by keeping me abreast of Islam's teaching. Now I recall how sincere he was. He wanted to save me from the divine inferno. Some have taken up the responsibility of salvaging the souls of others without worrying about their souls—the salvation of the soul, yes, the redemption of life force.
Gold, tonnes of gold are put on the Churches-places for salvation! What is the soul?
"Dear Sara (Harsh speaking to his Jew girlfriend), this vexing issue remains, so no matter how much advances in science and technology have been made, people still make off-the-cuff remarks. On this count, what your religion offers? Does the soul exist? If yes, where it ends up?"
The whole issue is that, Sara, munching corn, replied, "No one wants to die, but He no one lives forever. It gave birth to the idea of the other world." The narrator also mocks the belief of the hereafter, "The co-religionists of my mother have resolute faith in the world to come structured by the rivers of milk and honey, gardens of fruit-bearing trees and gorgeous virgins. For that, they endure sufferings and live a life of denial. On my father's religion, I always remember V.S. Naipaul who asserted that Karma is the biggest Hindu killer. Everything is the result of Karma. Tolerate everything silently; keep on doing without bothering about the result."
The astutely rendered novel centres around the life of a young adult whose parents got separated quite early, but he was bogged down by suspicion, distrust and uncertainty. The causes of separation are not explicitly spelt out, and the trauma of short-lived marriage is not depicted through the pity-inviting mushy tale of Shabnam. It is not a subtle story of mere interfaith intimacy, but it tries to proffer a meaningful dialogue on the sacred texts of Islam, Judaism and Hinduism to debunk millennial stereotypes. The novel questions the gender specification of God and refers to Gayatri Mantar, in which the feminine gender is assigned to Sun. Jude Blume's trail-blazing novel, Are you there God, It is Me, Margarete (1970) and Chetan Bhagat's blockbuster 2 states, the story of My Marriage (2009) too upends the orthodox mindset that uses marriage as a means of remote control. Zakia Mashhadi's pulsating narrative goes beyond that as it juxtaposes promiscuity, loneliness, futility, struggle, rebellion and the quest for a congenial companion through the standpoint of motherhood to rediscover human values.
This aside, the recipient of the widely respected award of the subcontinent, Farogh-e- Urdu Adab Award, Zakia Mashhadi, has eight collections of short stories and also has translated extensively from Urdu to English, English to Urdu and Urdu to Hindi for Sahitya Academy, National Book Trust, Khuda Baksh Library, Patna and NCPUl, New Delhi. She rendered Jeelani Bano's widely-acclaimed novel, Aiwan-e Ghazal, into English and received widespread appreciation.
A reputed literary organization in Doha, Qatar, Majlis-e- Farogh Urdu Adab, headed by Mohammad Ateeq, bestows the award carrying the cash prize of Rs 1,50,0000, gold medal and citation to two eminent prose writers, one each from India and Pakistan.
Shafey Kidwai, a well-known bilingual critic and scholar, is a professor of Mass Communication at Aligarh Muslim University, Aligarh
Subscribe us on