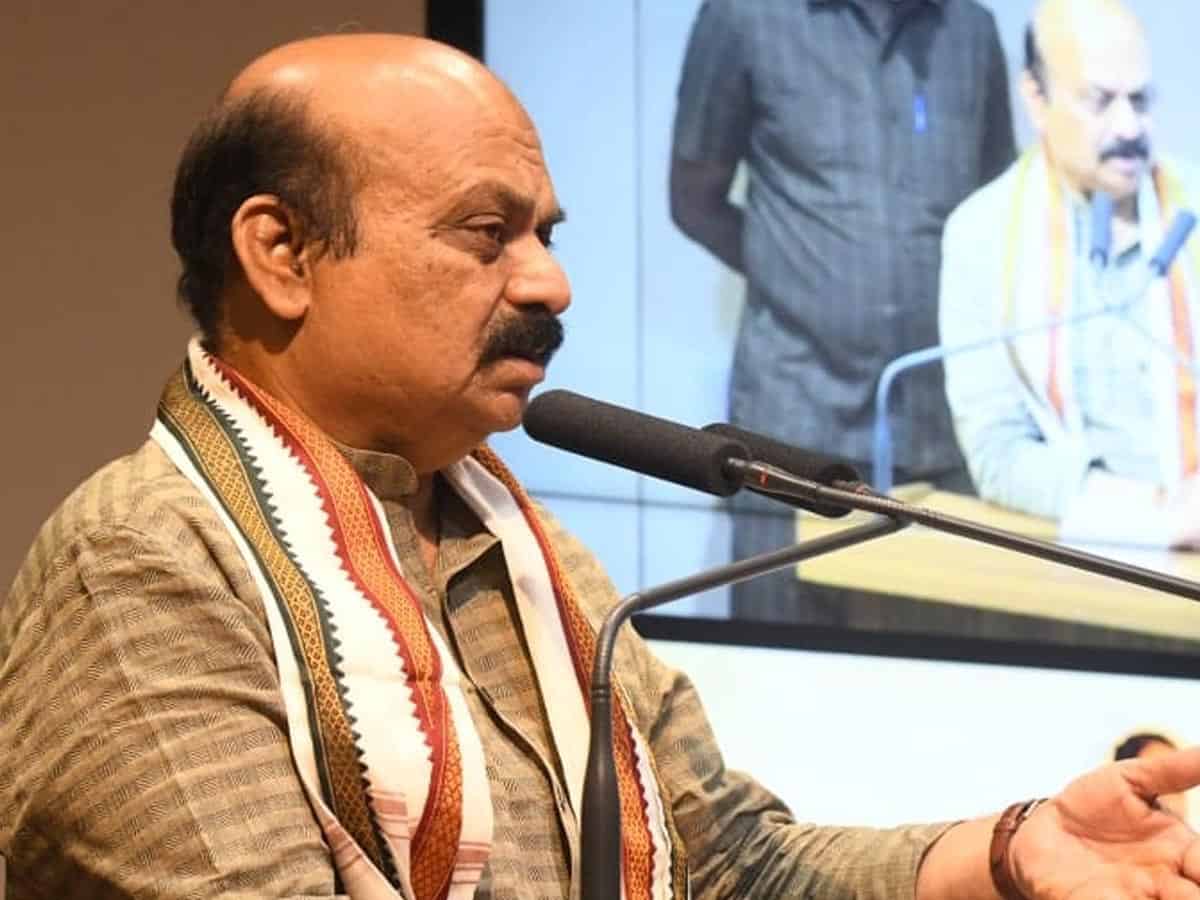 Bengaluru: The State Anganwadi Employees Association has given a 48 hours deadline to the ruling BJP government in Karnataka for fulfilling the demands of Anganwadi workers, failing which it has threatened to lay siege to the residence of the Chief Minister in Bengaluru.
Thousands of Anganwadi (government preschool) workers are staging a protest demanding gratuity and implementation of the Supreme Court guidelines. The protest is being staged in Bengaluru and completed eight days on Tuesday.
S. Varalakshmi, Centre of Indian Trade Unions (CITU) President warned that "if Chief Minister Basavaraj Bommai does not give orders fulfilling their (Anganwadi workers') demands, thousands of Anganwadi workers, who are staging protests would lay siege to the residence of Chief Minister Bommai".
"The functioning of Anganwadi centers should be changed and elevated in order to ensure that every child in the state gets food and education. Gratuity should be given to Anganwadi workers. It has been eight days since the protest began. Minister for Women and Child Welfare Halappa Achar has not bothered to look into the issue. This ignorance is condemnable," she asserted.
The notice in this regard has been given to Minister Halappa on January 3. The meetings have been conducted at the level of directors twice, and the protests have been staged at the Freedom Park and district centers last year. "However, Minister Halappa and officers are not ready to come for talks," Varalakshmi stated.
Chetan Ahimsa, Kannada actor and activist said that for eight days, Anganwadi workers have been protesting for structural changes including the demand to be classified as 'teachers'. Anganwadi women serve society's neediest like kids and pregnant women. "I express my solidarity with them," he said.
Subscribe us on