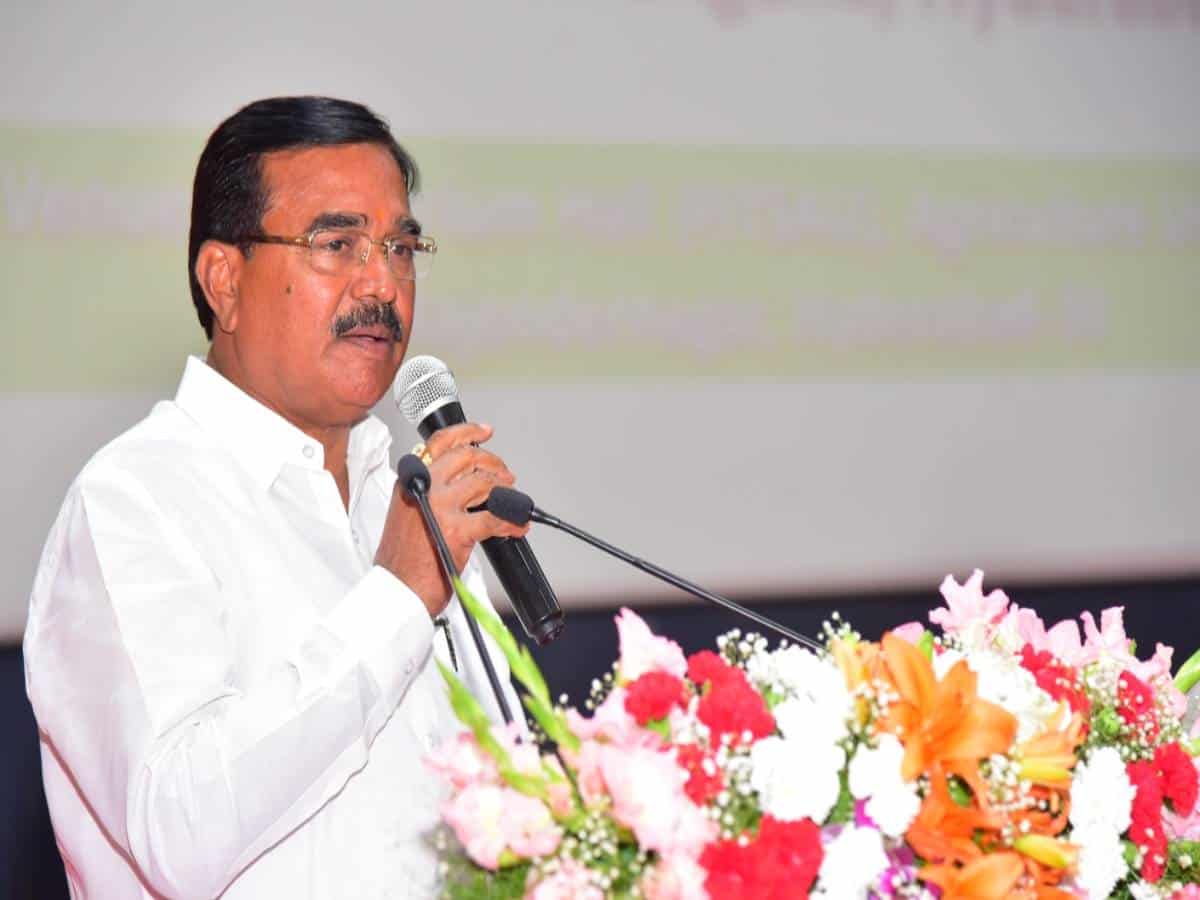 Hyderabad: Agriculture minister Singireddy Niranjan Reddy said the central government is refusing to purchase rice grains from Telangana despite the lack of rice grains in the country.
"Central government says that there is no rice in the country at present. Telangana is the largest producer of paddy and the crop is being cultivated on 56.44 lakh acres in Yasangi. However, the Centre is refusing to buy rice grains from us," he said while attending the Kisan Mela on Saturday. 
The Kisan Mela was conducted by the Council of Scientific and Industrial Research (CSIR) at the Central Institute of Medicinal and Aromatic Plants (CIMAP). 
He alleged that the Centre does not have scientific estimations of the crops that need to be cultivated. "The crops being cultivated in the various parts of the country should be estimated and the growth of crops that are needed should be facilitated based on these numbers," Singireddy said.
The agriculture minister said that there is a lot of demand for medicinal plants in the international markets. "Cultivation of medicinal plants should be encouraged as without medicinal plants there will be no medicines for the 800 crore people in this world," said the BRS leader.
Singireddy said that cosmetic products made from chemical ingredients are harmful to health and natural medicinal plants can give a higher quality of life. "Natural products are gaining popularity in society. China dominates the global market for medicinal plants. Farmers should be encouraged to grow the crops that are in demand," he said.
Subscribe us on