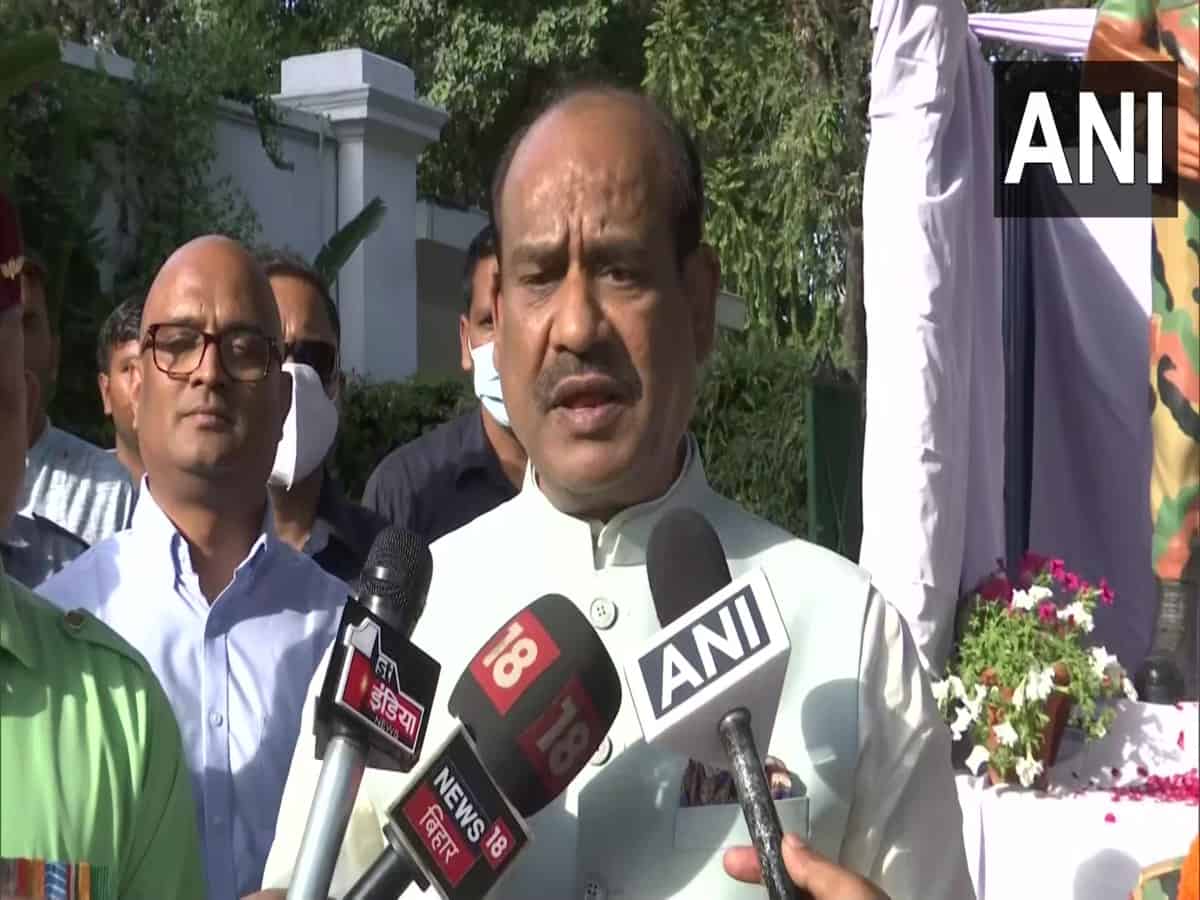 New Delhi: Congress MP Adhir Ranjan Chowdhury on Wednesday wrote a letter to Lok Sabha Speaker Om Birla accusing the government of disrupting the functioning of the House.
Chowdhury said in the letter that the parliamentary disruptions are government-sponsored and Opposition must get an opportunity to put forward its views in the House.
"With a heavy heart and deep sense of anguish, I am writing this second letter to you regarding the government-sponsored disruption in the House. As you may recall, I had categorically mentioned in my first letter the details of the procedures and rules that are outlined in the Rules of Procedure and Conduct of Business in the House, which not only guide in conducting the Business of the House but also provide ample guidance for conduct of Members inside the House," the Congress MP mentioned in the letter.
He further claimed there is a "well-hatched conspiracy on the part of the party in power to tarnish the image of Rahul Gandhi".
"What is more disturbing for me to observe is that even the Ministers themselves vociferously take the lead to disrupt the proceedings. The voice of the leaders of Opposition parties is not being heard at all," Chowdhury said.
"The disruption by the Treasury Bench Members, the lead role being played by the Ministers in disrupting the House, silencing of all the mikes of opposition members goes on to amply substantiate the views expressed by Rahul Gandhi that 'Mikes of the opposition members are often muted'," he said.
He further appealed to ensure that the Opposition members get an opportunity to ventilate their view points in the House, in a fair manner and enjoy the basic political right as an elected representative.
Subscribe us on