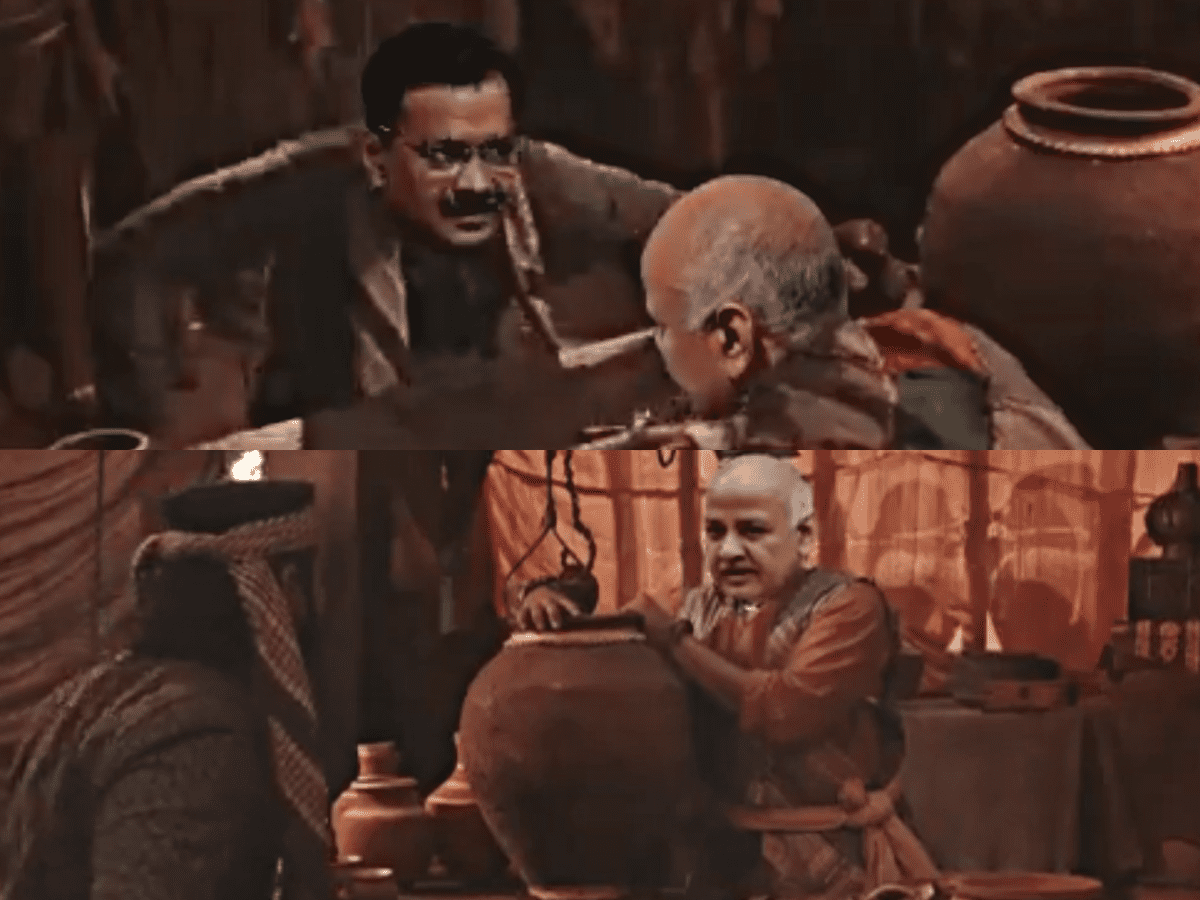 New Delhi: The Delhi BJP has used a small clip from the blockbuster 'Baahubali' movie to mock Delhi Chief Minister Arvind Kejriwal and his former deputy Manish Sisodia.
The party unit shared the clip on Twitter on Wednesday and captioned it: "Must watch this film of liquor scam mastermind Kejriwal."
In the clip which runs over a minute, Sisodia's face has been superimposed on a man serving liquor at a tavern.
Kejriwal then walks into the tavern and asks for alcohol. When served, he keeps asking for a bigger peg.
As Sisodia asks for money, Kejriwal is seen throwing a heap of gold coins, saying he has enough money to buy drinks for the whole tavern.
This comes days after Sisodia was arrested by the Central Bureau of Investigation in the Delhi excise police case.
He resigned as a Minister on Tuesday.
Subscribe us on