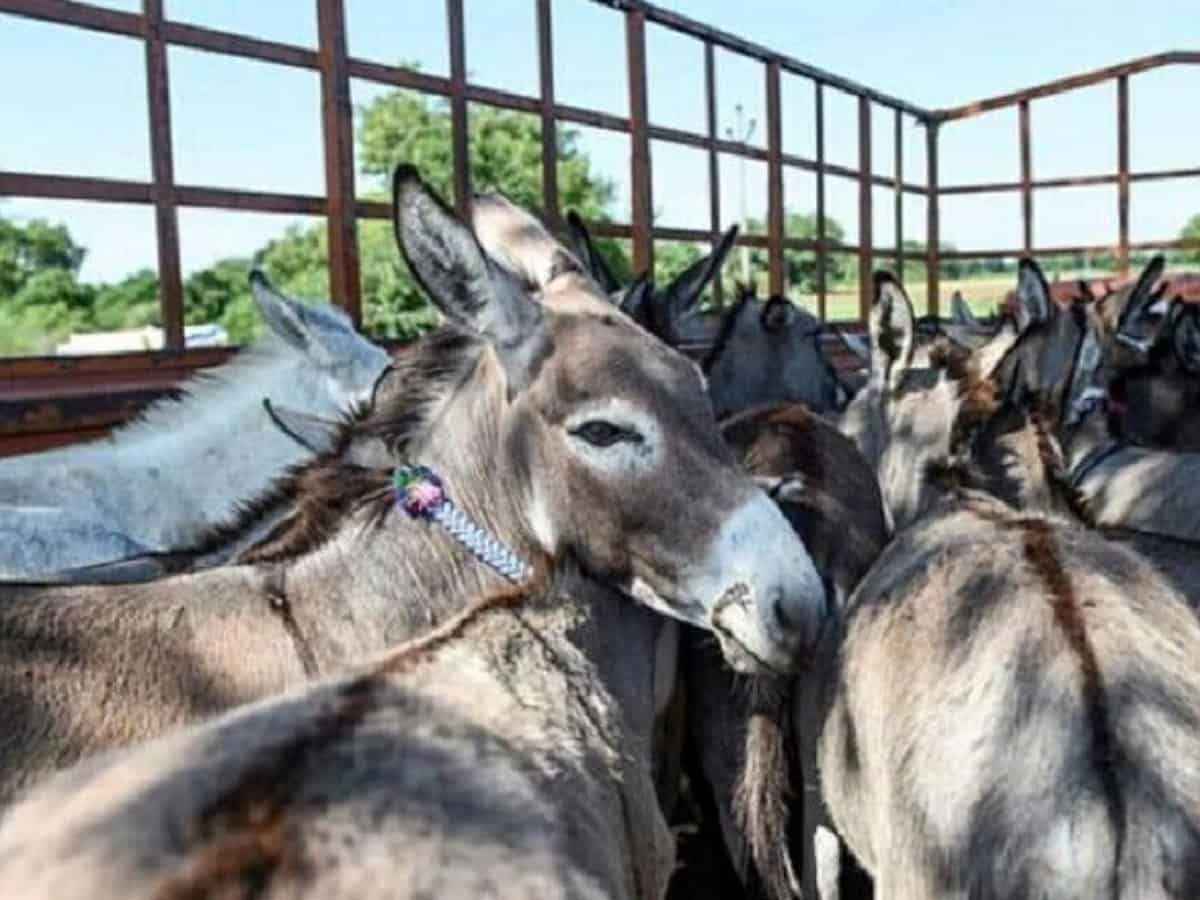 Cairo: During the past few days, an Egyptian journalist's statement on the arrest of a Pakistani selling horse meat in the Dakahlia governorate sparked widespread controversy in Egypt, especially after he asked, "Why don't Egyptians eat donkey and horse meat?"
"As far as I know, there is no religious objection to eating donkey and horse meat. Why don't we eat donkeys and horse meat? They are sold and eaten in many countries in the world," Tamer Amin, the host of the Akher Al-Nahar show on the Arabic Al-Nahar television channel, said on March 8.
He stated that horse meat is very healthy and safe, and horse meat in developed countries is an expensive dish, and in the French capital, Paris, it is one of the most expensive meals.
Al-Nahar channel, which broadcasts Amin's program, deleted a clip of his statements, but the social media users managed to save it before deleting it.
The users of social media platforms have denounced the statements made by the journalist.
The statements have also been criticized by religious scholars, who emphasize that donkey and horse meat are "haram" or forbidden in Islamic law.
In this controversial statement by the Egyptian journalist, Professor of Comparative Jurisprudence at Jamia Al-Azhar, Dr Ahmed Karima said that Muslim jurists have a consensus that it is forbidden for individuals to eat the meat of mules and donkeys.
He also pointed out that there is a final ban on eating the meat of animals such as dogs, cats, lions and wolves.
"Whoever wants to be courteous, this should not be at the expense of Islamic law," he added.
Alaa Mubarak, son of the late Egyptian President Hosni Mubarak, took to Twitter and wrote, "And horses, mules, and donkeys to ride as adornment, and what you do not know is created … donkey meat, what is it, Professor Tamer?"
He added, "With all due respect to your honour, I wish we would be careful and careful when dealing with this information; The Egyptian Dar Al Iftaa confirmed that slaughtering and eating donkeys are prohibited by Sharia."
Egypt's official Islamic advisory board Dar Al Iftaa, said in a previous post on Facebook, "The Messenger of Allah, peace be upon him, ended the day of Khaybar eating donkeys meat."
Egypt is witnessing a gradual rise in the prices of meat, which ranged between 270 and 280 pounds two weeks ago, with prices varying between high-end and popular areas, while prices are expected to exceed 300 pounds with the advent of Ramzan.
Subscribe us on