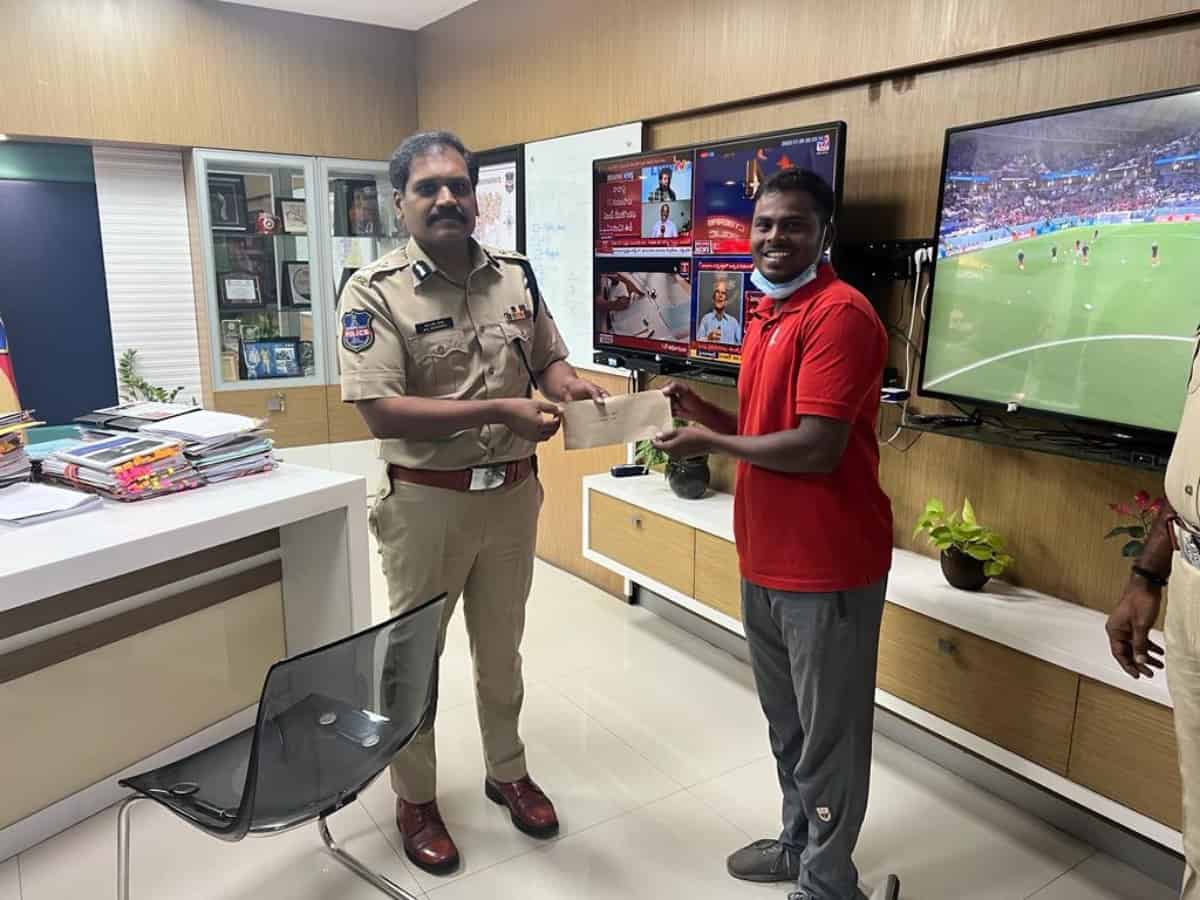 Hyderabad: Cyberabad Police Commissioner, M Stephen Raveendra, on Thursday, praised officials of Madhapur police station, Durgam Cheruvu Lake police and Telangana Tourism department for their timely response in saving the life of a teenage girl who made a suicide attempt by jumping into the lake.
The police chief took to Twitter and said that the Lake police station, recently set up at Durgam Cheruvu has proven effective as it successfully rescued the distressed girl who had gone to the lake, to end her life.
Appreciation certificates and rewards were given to Madhapur SI Bhanu Prakash, Constable Naveen Kumar, boat driver S.Manohar and Hyderabad Yacht Club coach Rajinikanth by the commissioner.
The 19-year-old girl arrived at the cable bridge and jumped into the Durgam Cheruvu lake on Tuesday evening.
The Durgam Cheruvu lake police arrived at the scene in a boat, and the police constables of the Madhapur patrol mobile instantly changed their course upon noticing the act.
She was administered CPR (Cardiopulmonary resuscitation) and shifted to a nearby private hospital for treatment. She was further counselled and handed over to her parents.
Subscribe us on