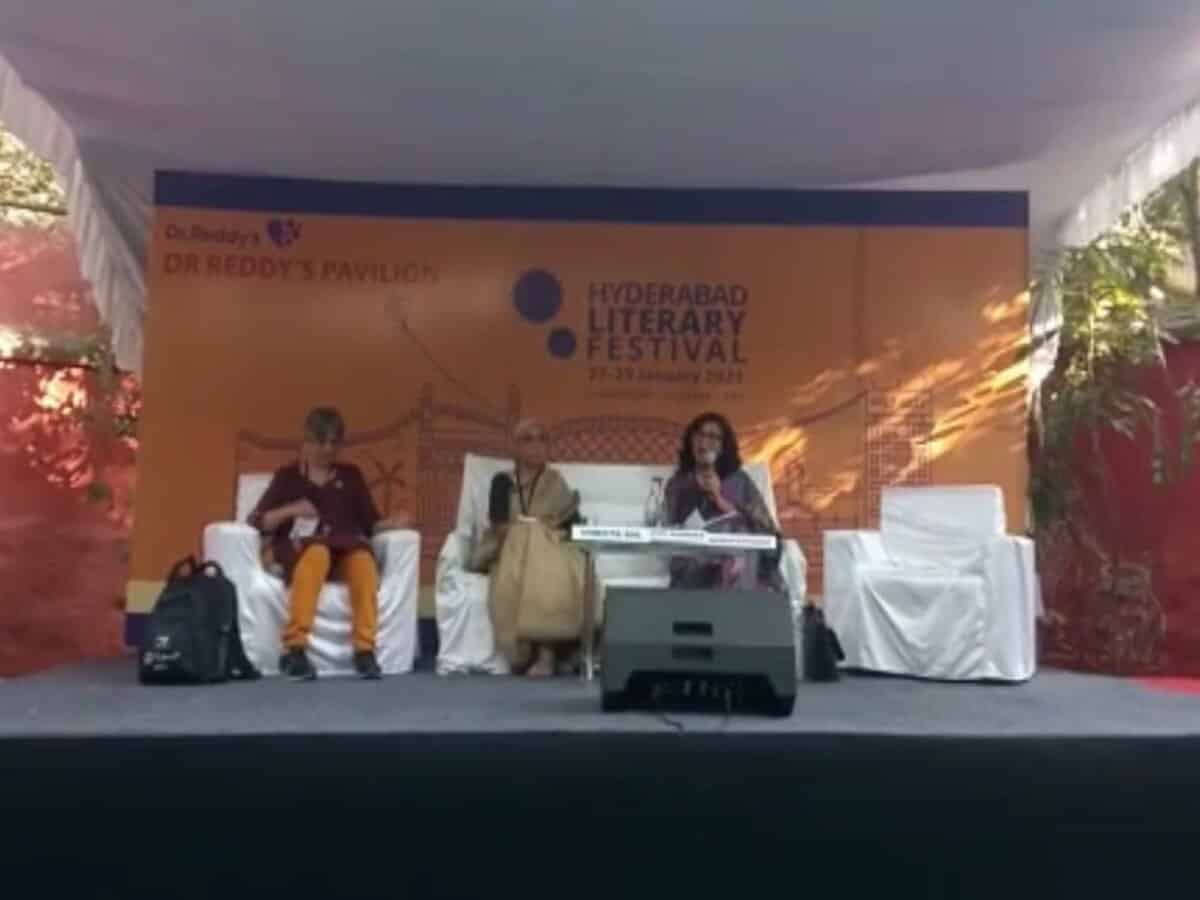 Hyderabad: The second day of the Hyderabad Literary Festival (HLF) conducted a panel on Women in Science moderated by veterinary scientist Dr Sagari Ramdas which invoked the sexism present in the scientific community in the country.
The panel hosted two scientists: Nasreen Ehtesham from the National Institute of Pathology and Immunologist Dr Vineeta Bal. Kickstarting the panel discussion, Dr Ramdas shed light on how only 14% of women are present in STEM research in India and the Indian Institute of Sciences (IISs) and Indian Institute of Technologies (IITs) have only 12.72% of women. She further pointed out that the presence of Dalit, Bahujan and Adivasi women in scientific research is negligible owing to a wide range of divisive factors.
Dr Bal invoked the sexism present at the 108th Indian Science Congress (ISC) which was hostel by Nagpur University in the first week if January 2023. She mentioned kukum-haldi being offered to the delegates and stated that "the presence of patriarchal symbols was just another example of sexism wherein women scientists weren't treated on par with men."
The conference had hosted the presence of Prime Minister Narender Modi and saw controversial speeches made by Women's Science Congress convenor Kalpana Pande and Union minister Nithin Gadkari's wife Kanchan Gadkari.
Last year, Delhi High Court judge Pratiba M Singh had stated that Manusmrithi grants "very respectable position" to women at a panel titled "Facing the unseen barriers: Addressing challenges faced by Women in Science, Technology, Entrepreneurship and Mathematics (STEM)."
Dr Bal and Dr Ehtesham spoke about how lack of access to bathrooms, improper maternity leave and other institutional hindrances added to the lack of women in scientific research.
When asked about the current challenges younger women of science face, Dr Bal remarked that with the decline in a joint family system, women are compelled to stay at home to take of children as there isn't enough familial or institutional assistance.
Further, when asked about the impact of #Metoo, the panelists mentioned that while we have come a long way, scientific community is still plagued with several cases of sexual harassment and aside from the setting up of an Internal Complaints Committee (ICC), most scientific institutions are unable to do much.
Subscribe us on