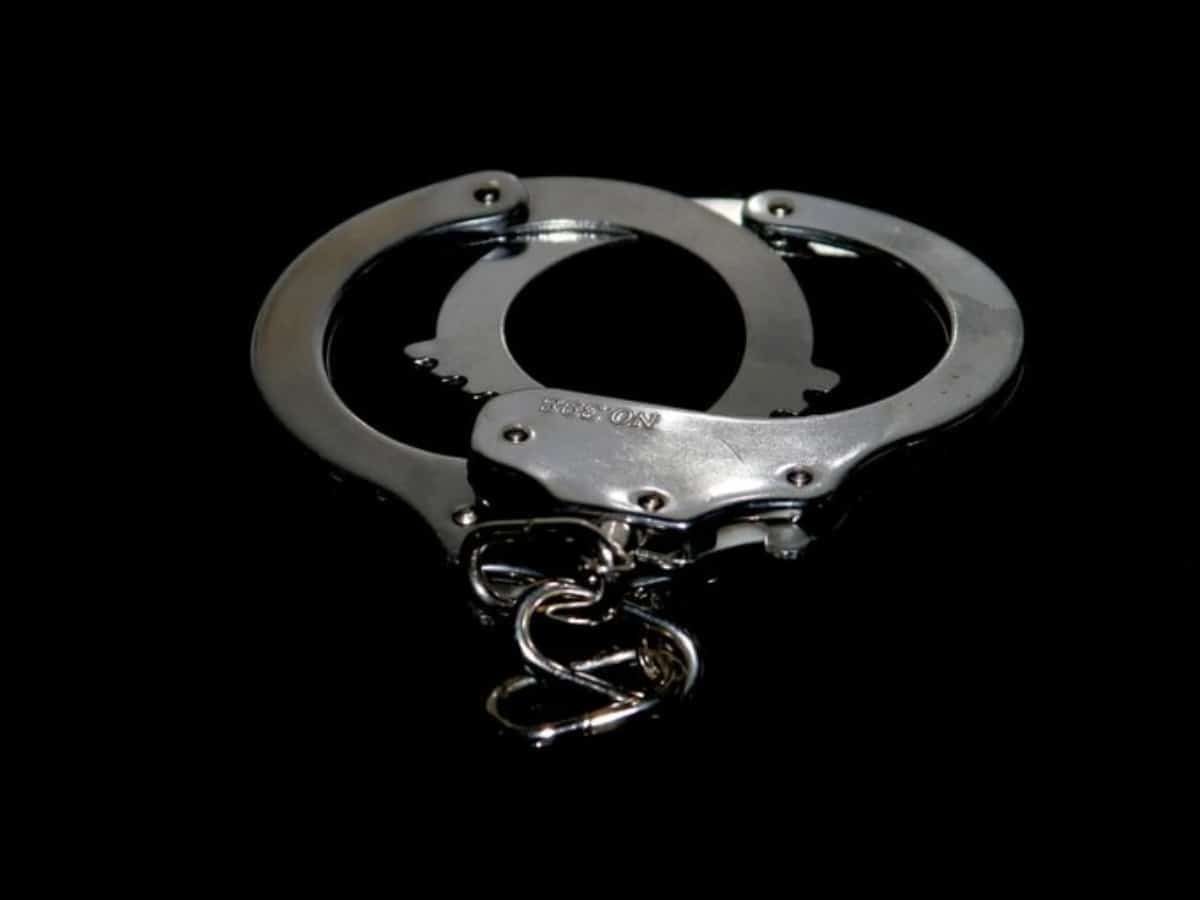 Hyderabad: The Hyderabad police arrested a Kolkata-based gang consisting of four members who are allegedly involved in preparing fake bank guarantees and seized two cheques, five mobile phones, and 60 fake bank guarantees from them.
The persons who are arrested are Godishala Naga Raju, 45 years, advocate and loan agent from Warangal, Naresh Sharma, 52 years of Rajasthan, Nilotpal Das, of Kolkata, West Bengal, and Subhrajit Ghosal, 31 years a resident of Kolkata, West Bengal.
Sneha Mehra, DCP (Cybercrimes) Hyderabad said generally for awarding a government contract during documentation to assess the credibility of the applying company bank guarantees are sought from the company.
In the detected case Harshitha Infra Engineering Private Limited awarded a Bio-Mining contract in Karimnagar Smart City Corporation Limited for which Rs. 1 Crore Bank Guarantee was sought Subsequently, Harshitha Infra Engineering Private Limited also awarded 11 bio-mining contracts by Director of Municipal Administration and the company had to submit bank guarantees Rs. 2.25 crores.
Nagaraju had acquaintance with the victims Prajwel and Sandeep Reddy of Harshitha Infra Engineering and told them that bank guarantees will be provided on a commission basis.
Nagaraju contacted Naresh Sharma from Jaipur, Rajasthan who in turn contacted Nilotpal Das and Subrajit Ghosal from Kolkata, West Bengal who had been the mastermind behind the fake bank guarantee document racket operating from Kolkata, West Bengal," the official said.
"Nilotpal Das reached out to the company through his friend Naresh Sharma and supplied fabricated bank guarantee documents by charging a 14 percent commission on the BG amount. Each person in this network takes a percentage of the commission. Nilotpal Das and Subrajit Ghosal prepared 12 fake bank guarantee documents for a total worth of Rs. 3.25 crores by using fabricated letters in the name of IndusInd Bank, Park Street Branch, Kolkata, West Bengal, and collected Rs. 47 Lakhs as commission for this work," said Sneha Mehra.
Nagaraju also took two cheques worth Rs. 1.1 Crore as security from Harshitha Infra Engineering Pvt Ltd. The company submitted them to Karimnagar Smart City Corporation Ltd and the Director of Municipal Administration, Hyderabad. The advocate had created a fake website and fake name of the IndusInd Branch.
"When the concerned authorities cross-checked by sending email to the website specified on the bank guarantee documents, the accused responded by sending return fake mail confirming the genuineness of the documents. But when the hard copies of the documents were sent to the specified address for verification, the IndusInd Bank authorities identified them as fake documents and reported the matter to the Police, the DCP added.
Nilotpal Das and Subhrajit Ghosal prepared fake bank guarantee documents on several occasions in the past in the name of IndusInd Bank and other banks in different states. During the preliminary investigation, it was found that the accused Nilotpal Das and Subhrajit Ghosal have prepared about 60 fake bank guarantees worth Rs. 45 Crores of IndusInd Bank, Bank of India, and Punjab National Bank, and the same has to be probed further.
Subscribe us on