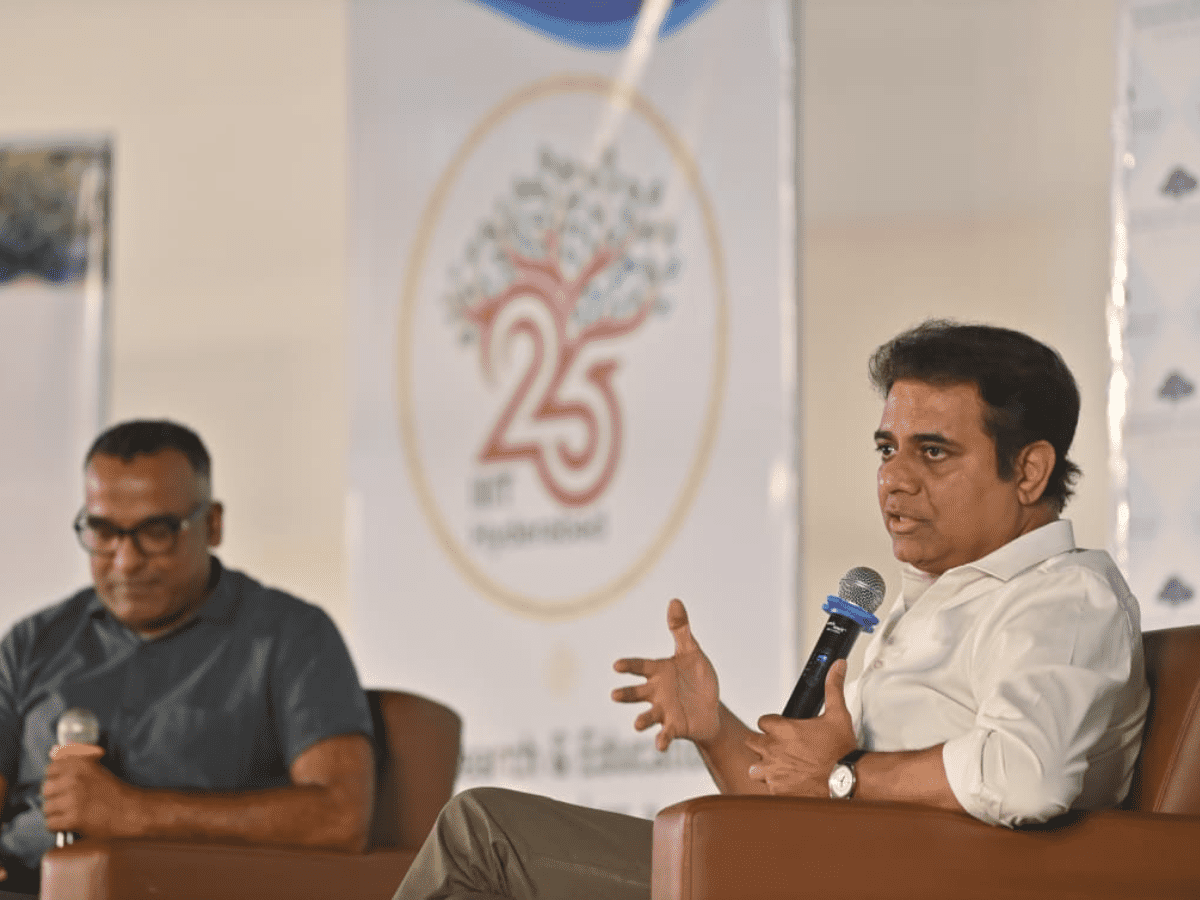 Hyderabad: The International Institute of Information Technology (IIIT) Hyderabad organized a fireside chat on the campus with IT Minister KT Rama Rao.
As a part of the silver jubilee celebrations, the institution will be hosting a series of talks over the next 18 months, with the fireside chat being the first one.
Experienced leaders, industry captains, and well-known academicians will be a part of the series.
The institution has 27 research centres, over 100 faculty, the country's largest academic incubation centre, and an AI group.
KTR inaugurated the series with IIITH students, faculty, and key stakeholders.
The fireside chat with KTR revolved around technology, development, economic growth, and Hyderabad.
Speaking to the students, he explained the government's initiatives for development and how Hyderabad has emerged as a technology hub, spurring its economic growth.
Telangana's vision is to become a leader in the eight emerging technologies such as artificial intelligence, blockchain, the Internet of Things, cloud computing, augmented reality and virtual reality, drones and robotics, space technology, and additive manufacturing, the minister said.
IIITH's Governing Council Chair, Prof. Raj Reddy; GC members Jayesh Ranjan, Ajit Rangnekar, Srini Raju, and R Chandrashekhar; IIITH's first Director, Prof. Narendra Ahuja; and Prof. Limbadri, Chairman of the TS Council for Higher Education, were present.
KTR also viewed research demos of some of IIITH's vital projects of robotics, language technology, computer vision, sustainability or smart cities, and research start-ups.
Subscribe us on