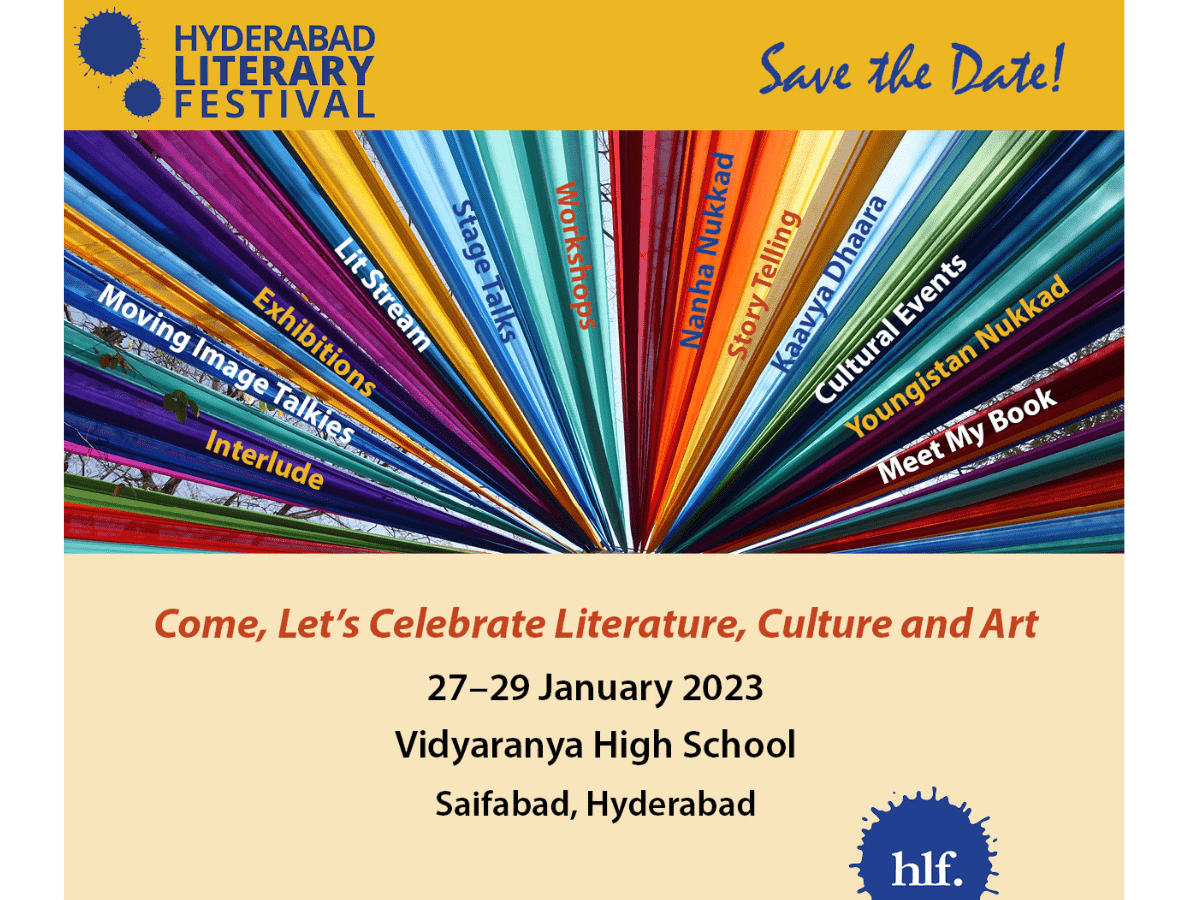 Hyderabad: The 13th edition of the Hyderabad Literary Festival, is all set to begin on Friday at Vidyaranya High School and will end on Sunday.
The three-day event will be inaugurated in the presence of Goan author Damodar Mauzo, German deputy ambassador to India Stephan Grabherr, and Principal Secretary (industries and IT) Jayesh Ranjan.
Organised by Hyderabad Literary Trust in association with several literary and cultural organisations and publishing houses, the festival will feature Germany as the guest nation and Konkani as the Indian language in focus.
The literary festival is an annual gathering of more than a hundred authors, artists, researchers, intellectuals, and publishers from India and abroad.
The main objective behind the multidisciplinary, multilingual event is to promote Hyderabad's brand image as a city of creative energy.
"It not only gathers local, national, and global authors and artistes on the same platform but also acts as a bridge between writers and readers, artistes and audiences on the one hand, and aspiring writers and publishers on the other," the organisers said.
Exhibitions of paintings, drawings, photography and other art forms will be displayed at the festival.
"Entry will be free for all events during the festival," organisers said.
Eminent Indian speakers Damodar Mauzo, P. Sainath, and Deepti Naval, as well as two German speakers, Helena Bukowski and Christopher Kloeble, are among the notable speakers who will be included.
Subscribe us on