Hyderabad: The sessions court sentenced a man to three years of imprisonment and imposed a fine of Rs 1,500 in a case of domestic violence and abetment to suicide on 2 May.
A goldsmith named Ragiani Bramha Chary (45) was convicted by Judge D Kiran Kumar for assaulting his wife and abetment to her suicide. The deceased, Ragiani Radhika, was aged 32. The couple had a son.

After the couple's wedding, the accused began harassing the deceased physically and mentally over domestic matters after consuming alcohol, according to the first information report (FIR) filed by the deceased's father.
On 01 May 2018, the accused thrashed Radhika till she bled. Vexed by the constant harassment, Radhika hung herself to a ceiling fan using a dupatta the same day. She wrote a suicide note on her left palm before she took the drastic step.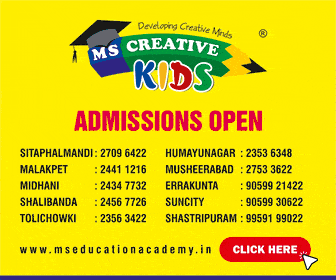 Based on the complaint the following day, a case was registered at LB Nagar police station (PS). During the course of the investigation, the Sub-Inspector of police, V. Ravi Kumar, LB Nagar PS collected evidence, arrested the accused, and remanded him to judicial custody. The accused underwent a trial and was convicted four years later for his crimes.
Subscribe us on