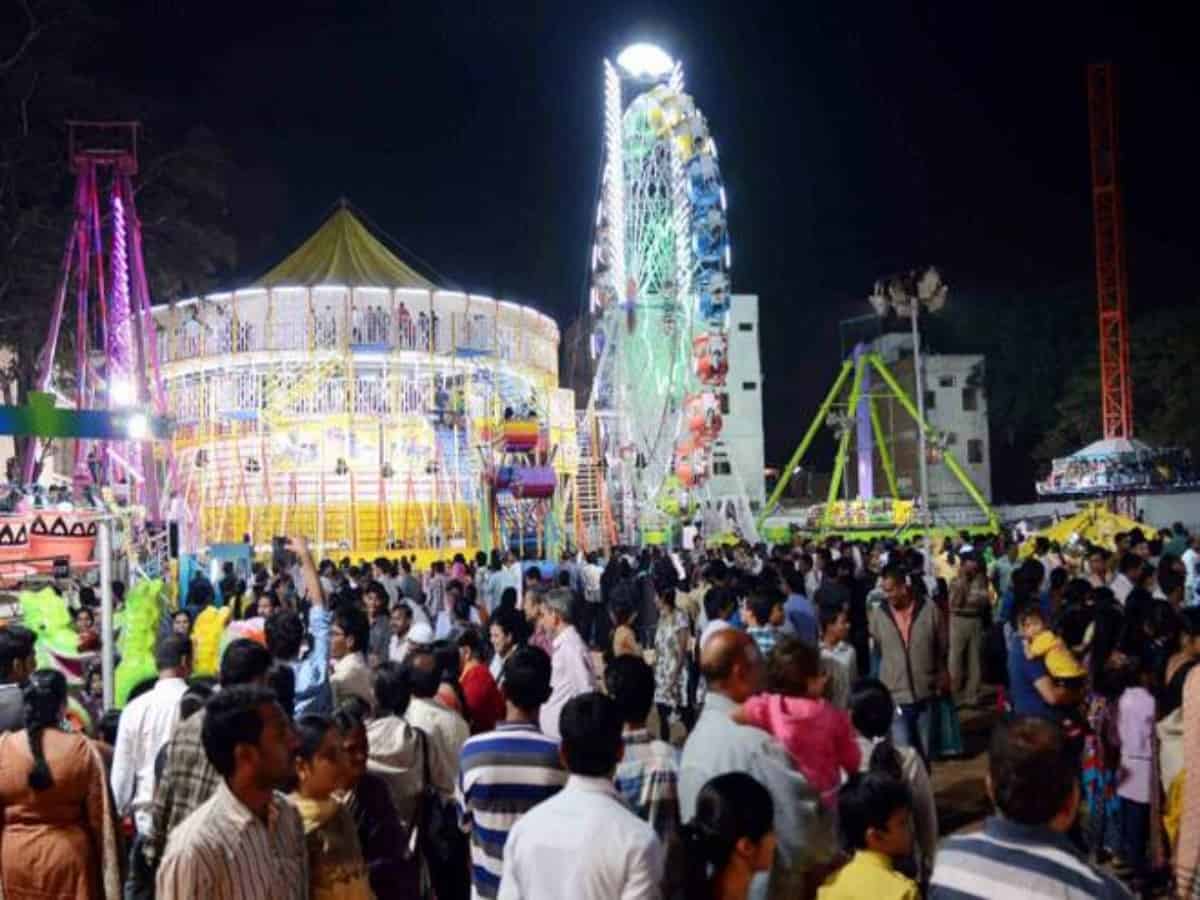 Hyderabad: The All India Industrial Exhibition (Numaish) witnessed a footfall of 11 lakh visitors since its inaugural on January 1.
Numaish has been the all-time favorite hanging spot of the city for decades despite recreational and amusement centers coming up Numaish finds a special place in the hearts of the people.
Ashwin Margam, vice president, the exhibition society said that so far 11 lakh people visited this year and the number will increase as the exhibition will be open to the public till February 15.
Traders from all over the country set up about 2300 stalls in the exhibition and sold their merchandise like clothes, crockery, bedding, artifacts, electronic items, and other items.
The highest crowds are witnessed on weekends and public holidays. The TSRTC and the Hyderabad Metro Rail are operating special services to cater to the transport need of the Numaish crowds.
Meanwhile, the Exhibition Society is permitting cars inside the ground to enable senior citizens and women to enjoy the oldest recreational place of the city and facilitate families in picking up and transporting the merchandise purchased at the stalls.
The Hyderabad SHE teams are maintaining a hawk eye and caught 41 persons who are found sexually harassing women. All of them are produced before the court and awarded jail terms between 3 and 10 days period.
Subscribe us on