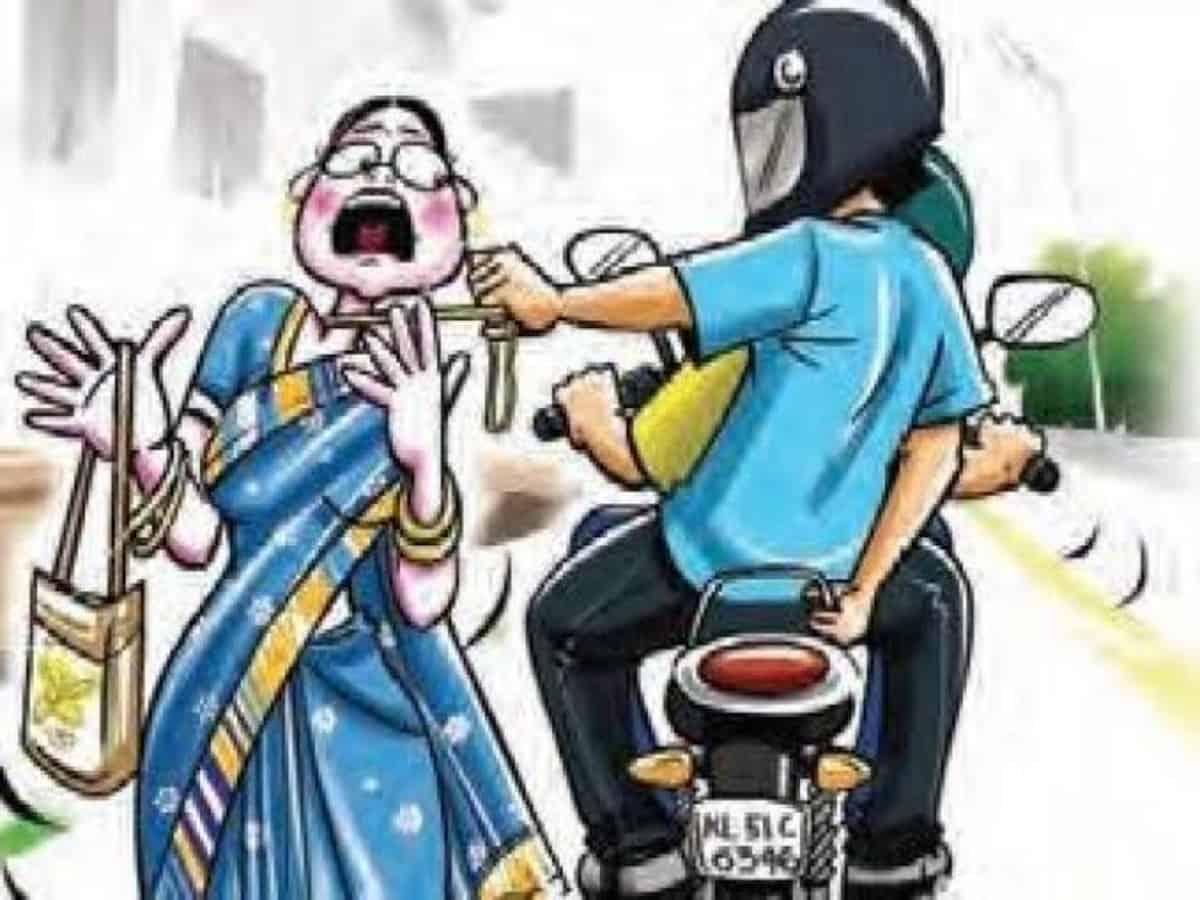 Hyderabad: Chain snatchers created fear among citizens after committing snatching at six different places in the city within two hours on Saturday morning.
The gang first snatched a chain from a woman at 6.20 am at Rajadhani locality at Uppal and moved to nearby Kalyanpuri, Uppal (6.40 am) Nagendra Nagar, Nacharam (7.10 am), Ravindar Nagar, OU PS (7.40 am), Chilakalaguda PS near Ramalayam gundu (8 am) and Ramgopalpet PS Near Railway Station at 8.10 am.
"All these offences appear to be committed by an interstate gang suspected to be Delhi Gang committed earlier also. There are likely chances to flee away by train or air. Thorough checking at Railway Stations, particularly at the platforms which trains proceed towards Delhi and Northern states and airport may yield instant result," advised DCP Crimes Rachakonda to the police officials.
Investigation into these crimes has begun to identify the gangs involved and the police are verifying the CC footage.
Subscribe us on