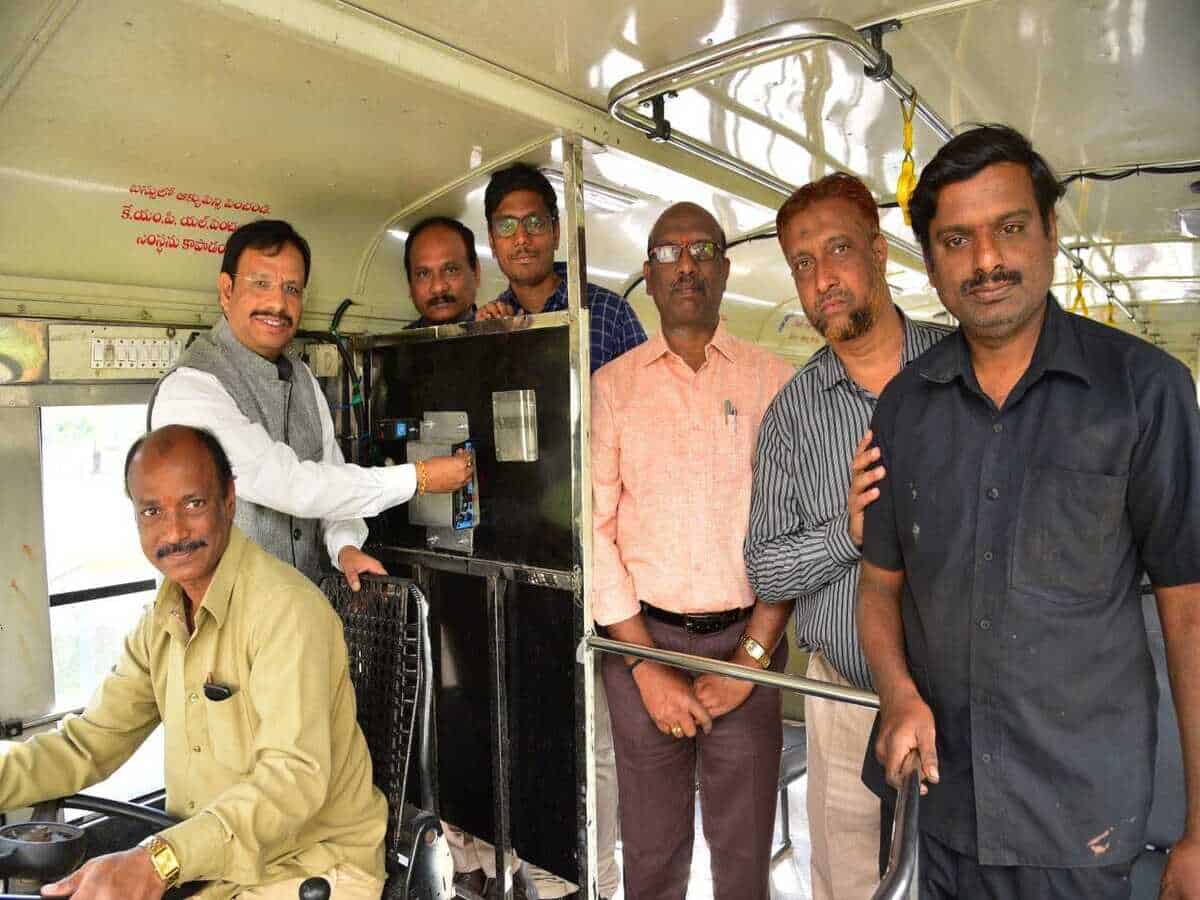 Hyderabad: The Telangana State Road Transport Corporation (TSRTC) has now chosen to put 'TSRTC Radio' in every bus in its fleet in an effort to engage with and generate positive sentiment among passengers about its services.
Nine regular and metro buses in Hyderabad had the TSRTC radio fitted as a trial project following a large-scale test of it.
TSRTC Managing Director, VC Sajjanar, unveiled the unique radio service's pilot project on Saturday at Bus Bhavan. Later, the highest RTC authorities evaluated the radio's performance.
"In addition to providing entertainment through songs, the TSRTC radio will make people aware on the importance of human relations and talk about ethical issues that enhance moral values," Sajjanar said.
Currently, buses travelling on the Uppal-Secunderabad, Dilsukhnagar-Secunderabad, Gachibowli-Mehidipatnam, Secunderabad-Patancheru, Kukatpally-Shankarpally, Kondapur-Secunderabad, Koti-Patancheru, and Ibrahimpatnam-JBS routes have the RTC radio installed.
The TSRTC radio's mission is to entertain listeners, raise awareness of social concerns like women's and children's safety, and cyber and financial crimes, and keep listeners interested in its new programmes.
Sajjanar stated that the management will make the radio completely available in all buses after hearing feedback from passengers. QR tags have been installed on buses to collect passengers' comments and feedback on the programme.
Depending on how customers react, the novel concept might be expanded to other important RTC bus lines in Hyderabad. TSRTC, Executive Director (Operations) PV Munishekhar, Kukatpally Depot Manager Ishaq Bin Mohammad, and other senior officials were present.
Subscribe us on