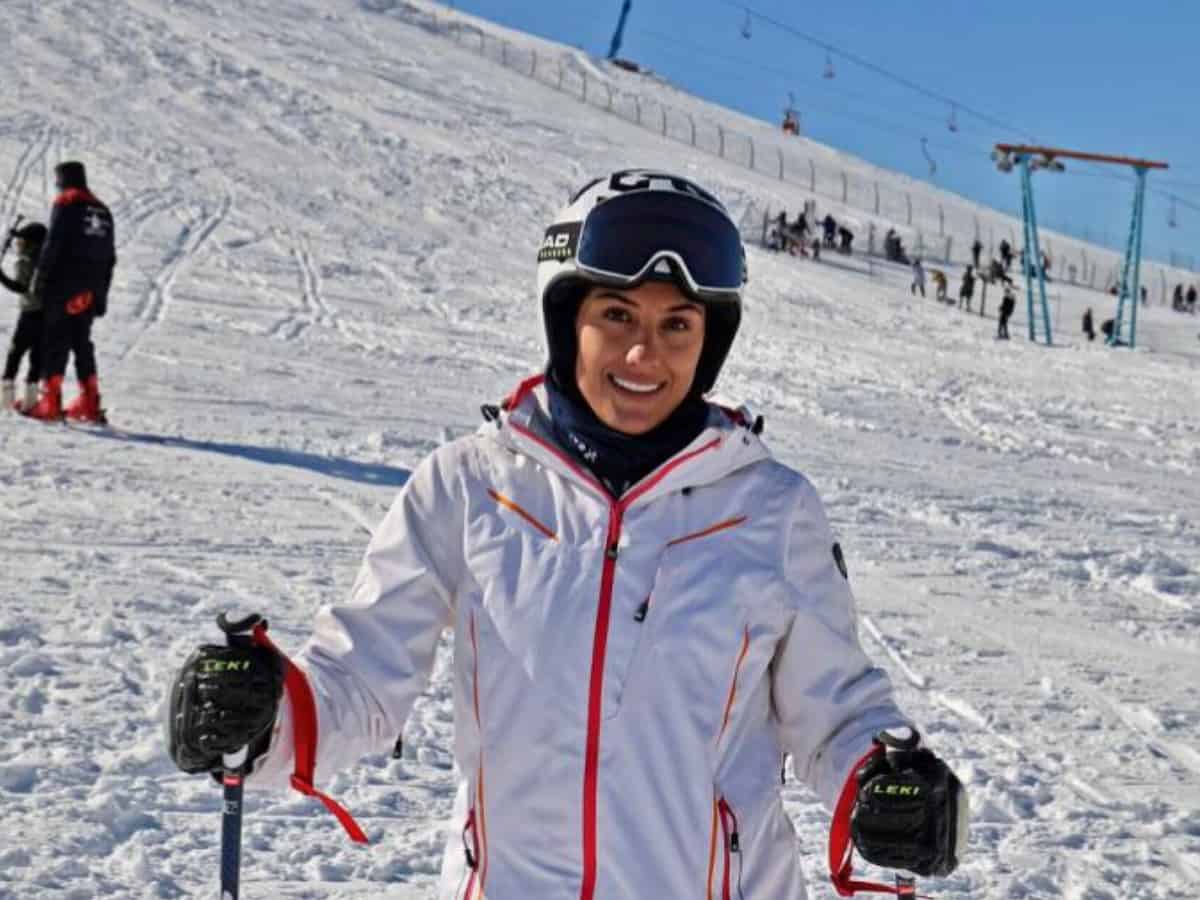 Iranian figure skating champion Atefeh Ahmadi left her home country and applied for asylum in Germany.
Ahmadi had travelled to Germany to be able to participate in the Courchevel-Meribel 2023 Alpine Ski World Championships that are organized in France starting February 9, 2023.
"I left Iran to achieve my goal, but my heart is with Iran. I love my Iran. I love my people. If I could, I would support the people so that together we can achieve freedom," Ahmadi said in an interview with London-based broadcaster Iran International on Saturday.
Iran's Tasnim news agency quoted Abbas Nazarian, head of the Iranian Ski Federation, as saying that her departure "was a personal decision and seems to have been planned for some time."
22-year-old Atefeh Ahmadi, is the only Iranian skier who has managed to be an Olympian by qualifying for the Beijing 2022 Games.
Atefeh Ahmadi is one of the best female skiers in Asia . She has won five medals at the Asian Winter Games, including a silver at the 2018 Super-G, and has participated in several World Ski Championships.
Iran's Atefeh Ahmadi learned to ski soon after she could walk, but the road to the Winter Olympics hasn't been an easy one for the youngster. As she explained to AFP in 2021, she was only three years old when her parents put her on skis for the first time.
Atefeh Ahmadi is not the first female athlete to leave Iran. In early January, chess player Sara Khadem fled to Spain after participating in an international tournament without wearing a headscarf.
In 2020, taekwondo player Kimia Alizadeh, the only Olympic medalist in the history of the sport in Iran, left her country for the Netherlands.
Protests have raged against the Iranian leadership since mid-September, when the 22-year-old Mahsa Amini, died at the headquarters of the morality police, who detained her for wearing improper headscarf.
Laws requiring compulsory headscarf have become a flashpoint during the unrest, with a number of female athletes competing abroad without wearing headscarves in public.
Subscribe us on