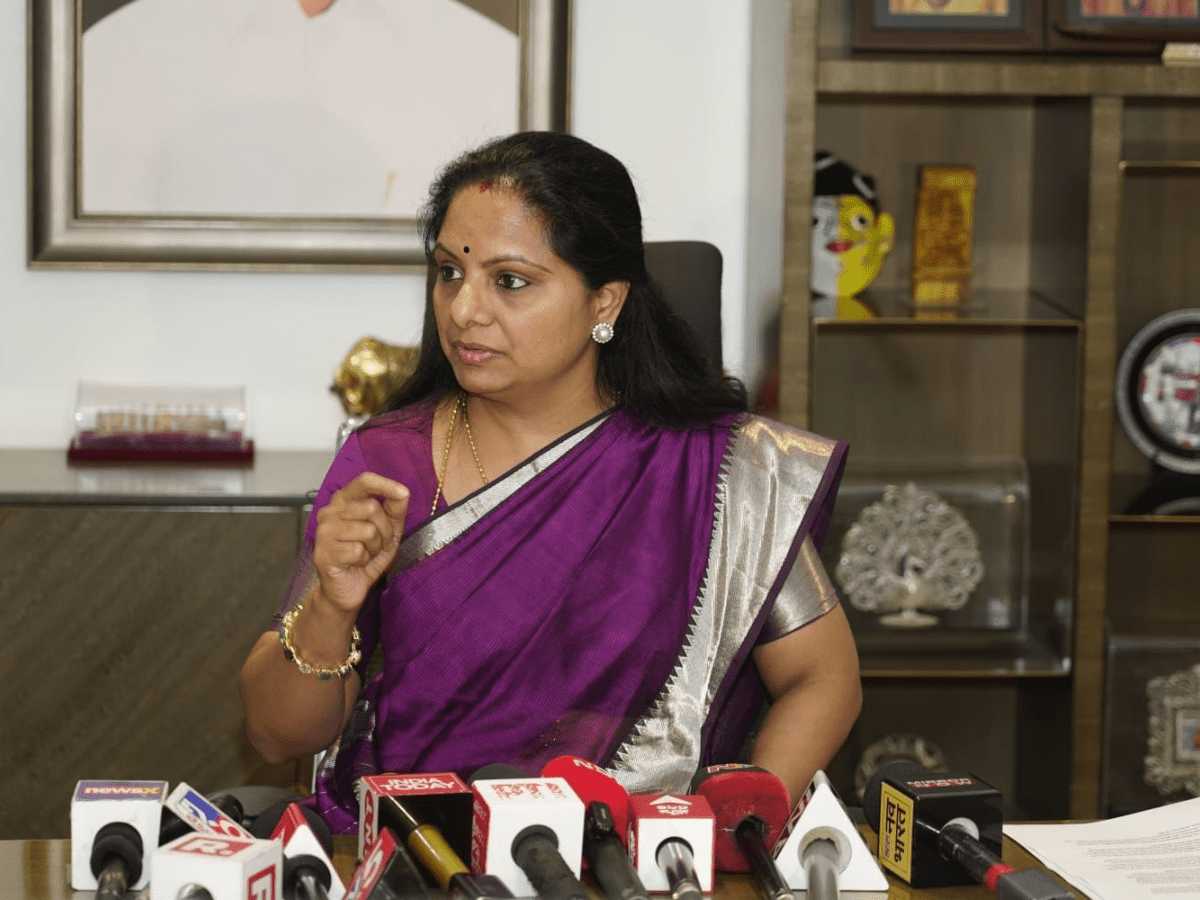 New Delhi: K. Kavitha, the daughter of Telangana Chief Minister K. Chandrasekhar Rao, who was all set to join the investigation of Enforcement Directorate (ED) in connection with Delhi excise policy scam case, is likely to skip the summon.
Kavitha has submitted a letter to the ED citing that her petition against the summons is pending in the Supreme Court of India and hence she needs time.
Kavith in her letter submitted that she is sending the required documents through her representative General Secretary of the Bharat Rashtra Samithi (BRS), Soma Bharat Kumar.
Kavitha in her letter has alleged that despite calling her to their office, although not obliged to by a Supreme Court judgement, citing confrontation with an accused in ED custody, "no such confrontation took place."
The MLC stated that she was slapped with a "change of plans" response when she questioned officials over the same.
She also alleged that despite being given no notice in her summons to bring her phone, it was seized from her custody. "Nothing was brought on record as to how my phone was connected to the alleged offence, if any," she states.
She states that since the summons handed over to her to appear on March 16 did not clearly state her appearance in person or through an authorised representative, Soma Bharat will represent her.
During her first appearance, she was reportedly to be confronted with Hyderabad-based businessman Arun Pillai, who had represented the South Group which allegedly gave kickbacks of Rs 100 crore to the AAP leaders allegedly used during the Goa Assembly polls.
Pillai has reportedly said that he was Kavitha's associate.
On Wednesday, the ED recorded the statement of Buchchi Babu, the BRS MLC's former auditor and also a member of the South Group.
Kavitha has maintained that she has never met former Delhi Deputy Chief Minister Manish Sisodia, who has been arrested by the CBI and the ED in connection with the case, claiming that her name was being unnecessarily dragged into the matter.
According to the ED, Kavitha is also one of the representatives of South Group in the excise policy case.
Subscribe us on