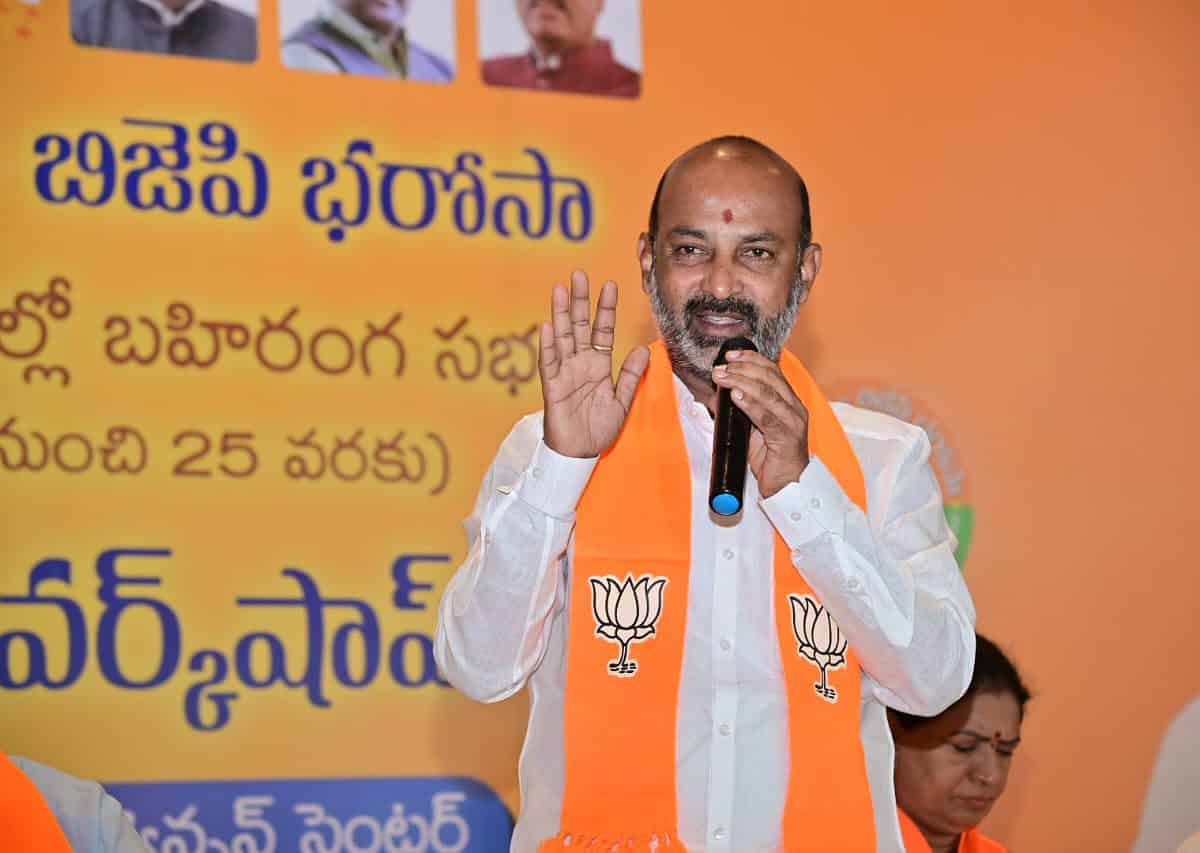 Hyderabad: Bharatiya Janata Party (BJP) state president Bandi Sanjay Kumar on Monday called Telangana chief minister and Bharat Rashtra Samithi (BRS) supremo K Chandrashekar Rao's letter to his party cadre "emotional blackmail of party workers". 
Bandi Sanjay said that the people of Telangana have "learnt that the KTR family members are behind many scandals like the Kaleshwaram scam, the death of intermediate students, the IT scam Dharani scam, and the real estate mafia". He released his version of a letter after KCR wrote one to BRS party workers calling for support
"Scared that all of these scams are going to be revealed soon, KCR wrote the letter emotionally blackmailing his own party workers from turning against his family. This is a conspiracy to incite the opposition," the BJP Telangana chief alleged.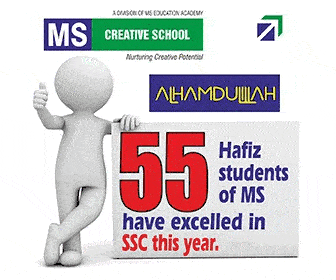 "The letter is an example of the loss of people, party leaders and workers' trust in the leadership of the BRS party and the Kalvakuntla family. A big conspiracy is hidden behind this move of KCR, who never cares about the activists, writing a letter today," said Bandi Sanjay in his reply.
The BJP leader alleged that KCR directs police "to wave batons and beat up people" who come to Pragati Bhavan to raise their issues. He said that the chief minister has confined himself to the farmhouse and continued to rule.
Bandi Sanjay continued, "KCR has written this letter to incite the emotions of the party activist to prevent the discussion of his family's corruption, as his 'paper leak' son, and 'liquor scam' daughter are drowning in many scams. KCR has a history of throwing out activists and leaders who questioned his selfish usage of Telangana. God knows what happened to the common people in 9 years".
The BJP president called on people to support the BJP for the realisation of the aspirations of the Telangana movement. "If BJP comes to power we will announce a job calendar like the UPSC every year. We will build houses for the poor, and provide loss compensation to the farmers who lost crops. We will provide free education and healthcare," added the BJP chief.
Subscribe us on