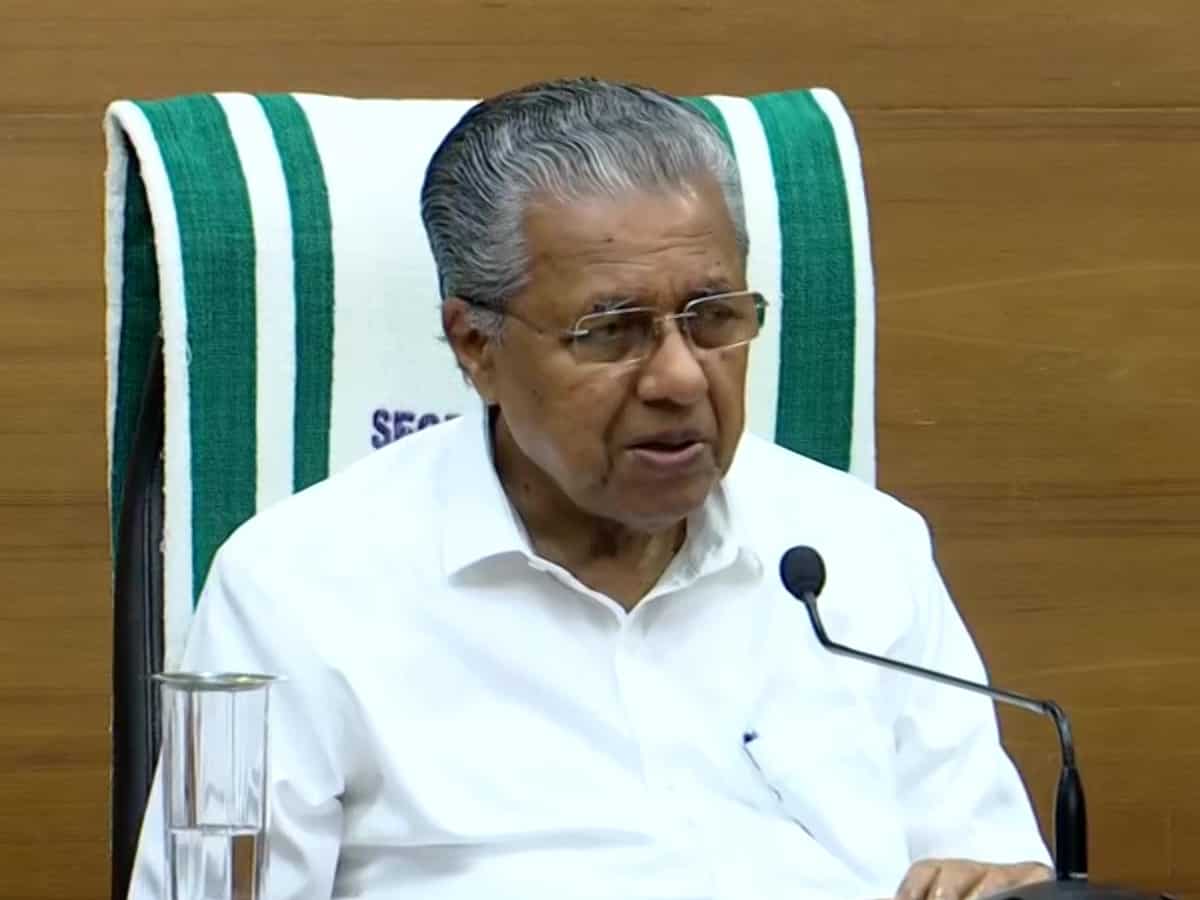 Thiruvananthapuram: Kerala Chief Minister Pinarayi Vijayan has accused the Sangh Parivar of treating Muslims and Christians as 'enemies of the nation' and urged everyone to unite against such divisive actions, drawing sharp criticism from the BJP.
Vijayan said the Constitution, which was the best weapon to fight against caste discrimination and religious hatred, was presently under attack.
The CM alleged the Sangh Parivar and the RSS had made it clear that their aim was to turn India into a 'Hindu ashtray.
He also accused the party in power at the Centre of being followers of a political group that did not take part in the freedom struggle.
"They are attacking the very roots of our country, its democracy, and the Constitution," he said while speaking after inaugurating the Constitution Protection Conference and Secular Meet here on Thursday.
In his speech, Vijayan said that if the Constitution was destroyed, everything — from an individual's dignity to the sovereignty of the country — would be lost, he said.
Meanwhile, the BJP hit back, saying the CM has no moral right to utter a single word on the Constitution.
BJP state president K Surendran alleged that Vijayan does not give any importance to the Constitution and accused him of 'whitewashing' extremist and terror groups.
The Kerala CM also alleged that besides the attacks on the Constitution, there were also attempts to rewrite history.
Examples of the same that he mentioned were — the terming of Mahatma Gandhi's assassination as a 'death' and the claims from certain quarters that B R Ambedkar was not one of the drafters of the Constitution.
Apart from that, in some parts of the country Muslims are being termed as the opposite of Hindus, he claimed.
Vijayan claimed that not only religious minorities, but Dalits and tribals were also under threat and were being attacked and exploited in various parts of the country.
The Constitution was one of the best weapons to fight against caste discrimination and religious hatred and therefore, it should be protected against the attacks on it and the values upheld by it.
He further alleged the Constitution was under threat from those duty-bound to protect it.
Those who take oath on the Constitution were airing dangerous views that were contrary to it.
Vijayan said even persons in the highest Constitutional positions were making statements that could derail Constitutional principles.
One example of the same, according to Vijayan, was the Indian Vice-President Jagdeep Dhankhar's recent statement which in effect meant that the Supreme Court decision of 1973, upholding the 'basic structure doctrine', was not correct and that the Parliament was sovereign and Judiciary will not be allowed to encroach upon it.
"It is the country which is sovereign and the Constitution ensures it," he said.
Subscribe us on