Prayagraj: The Prayagraj Development Authority on Monday demolished the ancestral home of Mohammad Ghulam, an accused in the Umesh Pal murder case.
Umesh Pal was a witness in the 2005 murder of BSP MLA Raju Pal.
Mohammad Ghulam's brother Rahil Hasan, former president of the BJP Minority Morcha's Mahanagar unit, claimed that Ghulam had sold off his share in the house and had nothing to do with it.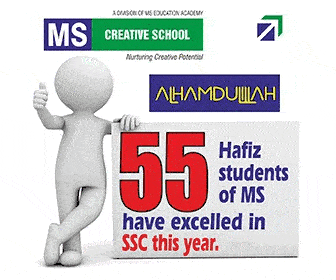 A Prayagraj Development Authority team reached Rasoolabad in the Shivkuti area around noon and vacated the house. Roads on both sides of the house were barricaded before the demolition process began using two bulldozers in the presence of a large police force.
The action was in line with the demolition of unauthorised buildings of "mafia and anti-socials" after Uttar Pradesh Chief Minister Yogi Adiyanath's "mitti mein mila denge" comment in the assembly during which he also accused the opposition Samajwadi Party of patronising gangster-politicians such as Atiq Ahmed.
Ahmed is the main accused in the Raju Pal murder case. He was recently booked in connection with the killing of Umesh Pal.
Local residents stood on rooftops and across the barricades to witness the demolition, which was completed in four hours.
A Prayagraj Development Authority official said the authorities did not pass the blueprint of the house and the construction was "unauthorised".
Speaking to reporters, Hasan — Ghulam's brother and the former BJP Minority Morcha office-bearer — said, "We have been depositing house tax and electricity bills on time. 'Bhai' (Ghulam) has done wrong things and our whole family is against him.
"We have decided that if something like this (killing in an encounter) happens, we will not even take his body. Our family is innocent but the whole family is being blamed for this incident (Umesh Pal murder)."
Claiming that Ghulam had nothing to do with their demolished home, Hasan said, "He had sold off his share in the house and asked for a place to stay for some time, saying that he would shift after building his own house."
"But this could not happen and today the roof over our heads has been removed," Hasan added.
On March 3, the BJP's Mahanagar unit chief Ganesh Kesarwani disbanded the BJP Minority Morcha and removed Hasan from his post as president after Ghulam's alleged involvement in the Umesh Pal murder came to the fore.
Ghulam is among the five accused on whom the Uttar Pradesh Police has announced a cash reward of Rs 5 lakh. The other four are Ahmed's son Asad, Arman, Guddu and Sabir.
On March 13, the Uttar Pradesh Police increased the reward for anyone providing information leading to their arrest from Rs 2.5 lakh to Rs 5 lakh.
Umesh Pal and his police security guard Sandeep Nishad were shot dead outside his home in Prayagraj's Dhoomanganj on February 24. His other security guard, who was also injured in the attack, died in hospital a few days later.
Based on a complaint lodged by Umesh Pal's wife Jaya Pal, a case was registered against Ahmed, his brother Ashraf, wife Shaista Parveen, two sons, aides Guddu Muslim and Ghulam, and nine others.
Two men allegedly linked to the murder — Arbaaz and Vijay Chowdhary alias Usman — were killed in encounters with the police on February 27 and March 6, respectively.
Ahmed, a former MP, is currently lodged in a Gujarat jail.
Demolition of properties belonging to people close to Ahmed gained momentum after Adityanath told the assembly that his government would come down on heavily on mafia operating in the state.
"In mafiyon ko mitti me mila denge (We will finish off these gangsters)," Adityanath had told the House.
Subscribe us on