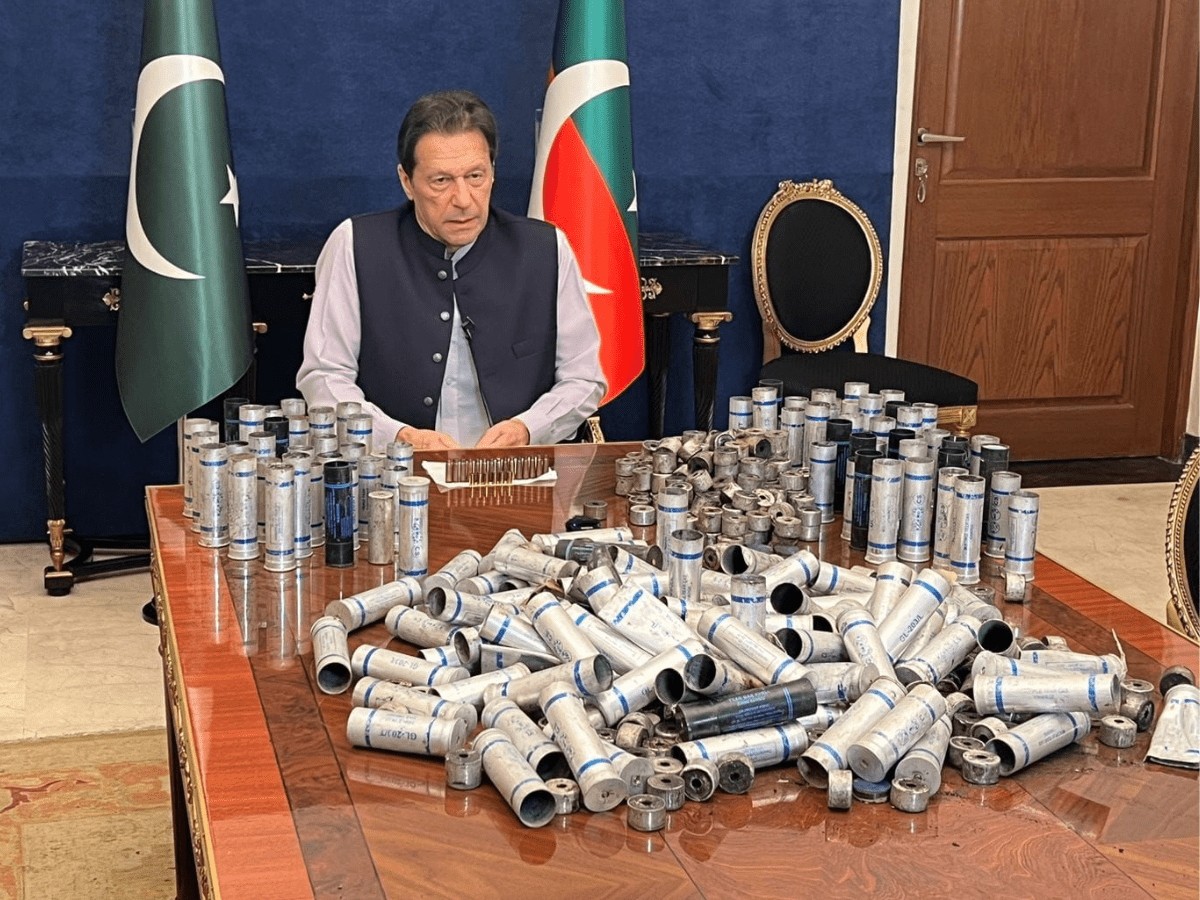 Lahore: After law enforcement agencies pulled back from former Pakistan Prime Minister Imran Khans residence in Lahore on Wednesday, PTI supporters outside Zaman Park cheered and celebrated "chasing Rangers away".
Earlier in the morning, the police and Rangers continued efforts – which began on Tuesday — to arrest the PTI chief in connection with the Toshkhana case, reports Dawn.
However, they were met with strong resistance from PTI workers.
The law enforcement personnel retreated after party supporters pelted stones at them. Subsequently, celebrations erupted outside Zaman Park, Dawn reported.
In a tweet, the party said that more workers were reaching Zaman Park and vowed not to let the "impure intentions" of the coalition government succeed.
Separately, a video posted on PTI's official Twitter showed Khan, donning a gas mask, addressing party supporters outside his residence.
The PTI alleged on Wednesday that the party chief's residence was "under extreme attack" as it posted footage of armed law enforcement personnel opening fire, Dawn reported.
In a tweet, the party shared a video alleging "open firing by Rangers and Police", without specifying when the video was filmed.
Television footage showed police shelling the protesters, baton charging and firing tear gas at them.
Earlier, in an address to the nation via video link, Khan said that the "hope lies with the courts and establishment" in ending this "farce".
"It will (soon) be out of our hands… the kinds of actions that are taking place… the boys (workers) outside are not listening to me. When this anarchy and shelling is taking place against them, they won't listen to me anymore. I have no control over them now," he said.
Subscribe us on