Social media giant Twitter has withheld suspended Bharatiya Janata Party and Goshmahal MLA T Raja Singh's recent hate speech videos made across Maharashtra on the directions of the Narendra Modi-led Central government.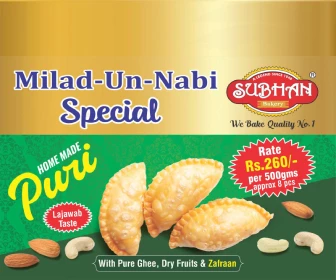 HindutvaWatch, a Twitter handle that posts videos and news of hate speech and crimes that take place across the country, received an email from Twitter that certain of its tweets had violated the Information Technology Act, 2000, and hence are withheld.
"Indian government is trying to bury the evidence of hate speeches delivered by suspended BJP legislator T Raja Singh from our Twitter handle by withholding five videos in India," HindutvaWatch tweeted.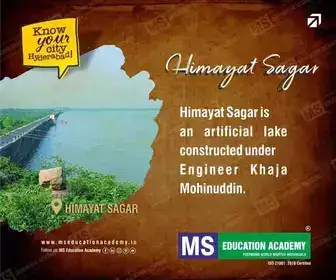 "Notably, the request comes 3 days after a contempt petition on hate speeches was filed in the Supreme Court. The petition extensively mentions Raja Singh's hate speeches documented by Hindutva Watch as evidence," HindutvaWatch added.
A journalist and researcher at the fact-checking media company AltNews, Kalim Ahmed was given the same notification from Twitter.
Expressing his displeasure, the journalist linked the stories in his Twitter head before pasting the social media giant's email contents.
"My Twitter thread documenting BJP legislator Raja Singh delivering objectionable speeches across Maharashtra has been withheld in India. Mother of democracy is very angry with me You can still read those reports on AltNews's website, I'll link them below," he tweeted.
Raja Singh's Maharashtra hate speech
Last year in August, Raja Singh posted a video where he used derogatory language against Prophet Muhammad which ultimately led to his arrest. Owing to massive pressure, BJP suspended Raja.
Raja Singh was booked under the Preventive Detention (PD) Act by the Telangana police. In November, the Telangana High Court granted him conditional bail forbidding him to participate in rallies or speak to the media as well as refrain from making any posting derogatory speeches.
On January 29, a massive Hindutva rally took off in the heart of the financial capital Mumbai. The rally – Jan Aakrosh Morcha – weaved several right-wing groups, including Bajrang Dal, Vishwa Sanatan Sangha, Vanvasi Kalyan, Rajput Youth Front, Karni Sena and All India Maheshwar Samaj to form the Sakal Hindu Samaj.
They demanded strict laws against 'love jihad', religious conversion, and alleged grabbing of land by Muslim organisations.
Raja Singh took part in these rallies where he made an open call for violence against the Muslim community.
On February 20, Raja Singh delivered another hate speech in Maharashtra's Latur district where he called for Akhand Bharat.
"Hamare Maharashtra ke dharthi per koi bhi love jihadi zinda na bache. Aaj hamari bahu-beti ko behla-phuslakar Love Jihad ke naam per fasaya jaa raha hai. Bacha paida karne ki machine banaya jaa raha hai. Rape and unke tukde kiya jaa raha hai. (No love jihadi will survive on the soil of Maharashtra. They trap Hindu women and make them slaves by producing more and more children. They rape them and cut them into pieces)," Raja Singh said in the speech.
He made another speech in the Solapur district of Maharashtra demeaning communal harmony and brotherhood by stating Hindus and Muslims can never be brothers.
"Can (Chhatrapati) Shivaji and Afzal Khan (a general in the Adil Shahi dynasty) become one? Can Maharana Prathap (a Hindu Rajput king of Mewar) and Akbar (a Mughal emperor) be one? Can those who worship our mother cow and those who murder her be one?" he asked a cheering crowd.
Many notices served, none followed
In December last year, the Hyderabad police had served a showcase notice on Raja Singh for making derogatory comments on Facebook.
On January 26, another notice was issued to the Goshamahal MLA and then a third notice was sent following his controversial speeches in Maharashtra.
Reacting strongly, Raja Singh alleged that the ninth Nizam is ruling the state. He said that he was not afraid of being sent to jail again.
Subscribe us on