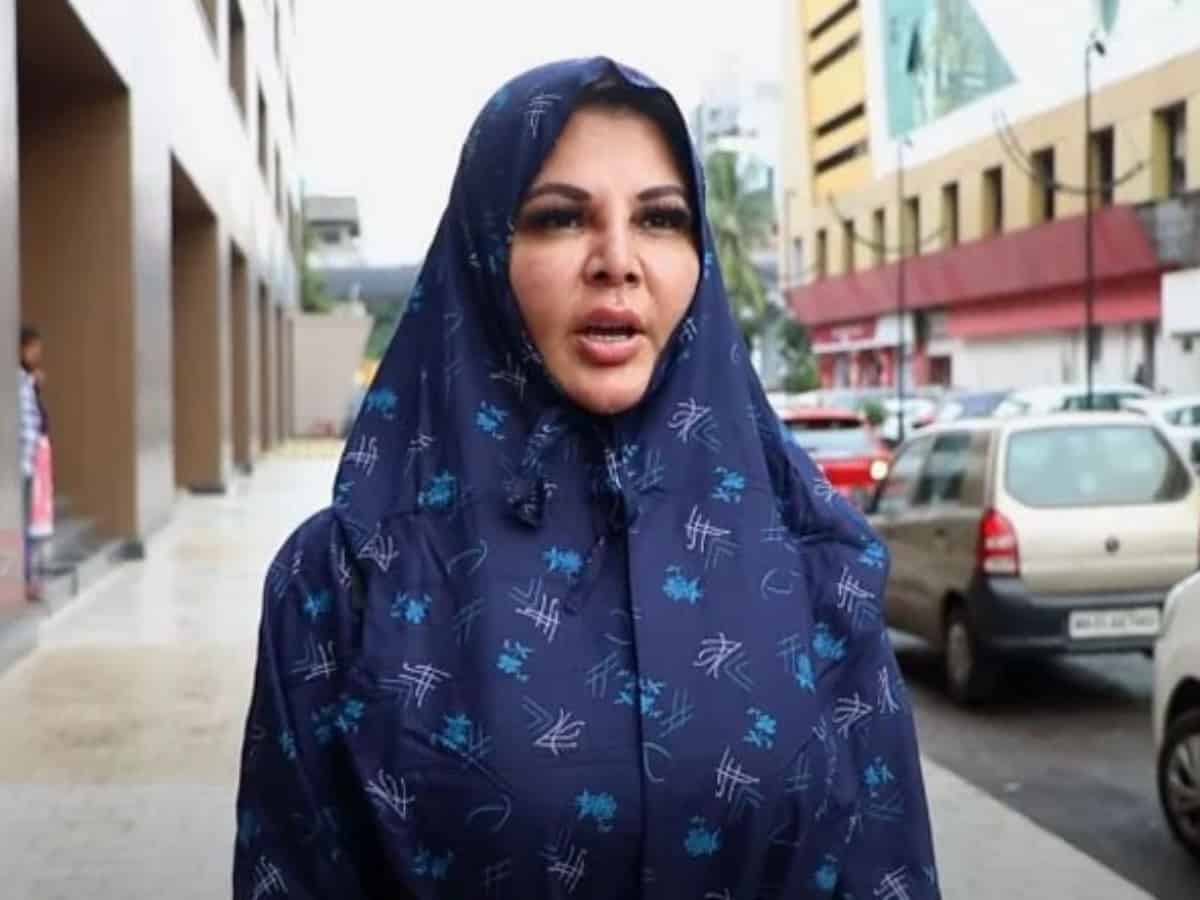 Mumbai: Rakhi Sawant who recently announced publicly that she is married to Adil Khan Durrani came up with shocking news on Thursday. Speaking to the paparazzi outside her gym, Rakhi said that her marriage is in trouble as her husband Adil has extramarital affairs with a girl. Rakhi did not reveal the name of the girl but she alleged that a girl is blackmailing her husband.
The actress broke down while speaking to the media. She said that 'marriage is not a joke'. She blamed Adil Khan that he used her for his own ends and fame. "Mein nahi chati ki ab aap Adil kay Interviews le aur bhot bada star bana day. Usko ko wahi chaye tha, Industry mein aa kay mera istimaal kare." She further said that Adil is in a relationship with another woman who is now blackmailing him.
Rakhi said that she will go to Umrah also. She said, "Allah sai mein maangungi, tees rozay rakhungi, mein Umrah jaungi, Mujhay Adil le jaye toh better hai, mere bahaut saare Musalmaan bhai hai mein unko bolungi mujhe Umrah karaye (I will pray to Allah, I will keep fasts every day, I will go for Umrah. It would be better if Adil takes me. I have many Muslim brothers, I will tell them to take me for Umrah)."
She further added, "Jesus ko manti hu mein , Allah ko manti hun, mera Allah khuda sacha hai, mein sachi biwi hu aur sachayi sai mein nai nikkah aur sachayi sai mein nai Islam qubool kiya hai..Yeh(Aadil) sudhar kay mera pass zuroor ayenge. (I believe in Jesus and I believe in Allah. I am a truthful wife and I have accepted Islam truthfully through Nikah. Adil will definitely come back to me)."
In another video clip, Rakhi Sawant can be heard saying, "Adil is a liar. He swore by the Quran that he will block that girl. But he did not do it and now that girl is blackmailing him. She has some dirty proof about Adil."
Rakhi Sawant is seen trying hard to save her marriage and let's hope that her husband will come back to her life.
Rakhi Sawant and Adil Khan Durrani got married as per Islamic rituals. Their Nikah took place on May 29 last year, as per the legal marriage certificate. Recently, speaking to the media Rakhi made it official that she has accepted Islam and has changed her name to Fatima Durrani now.
Subscribe us on