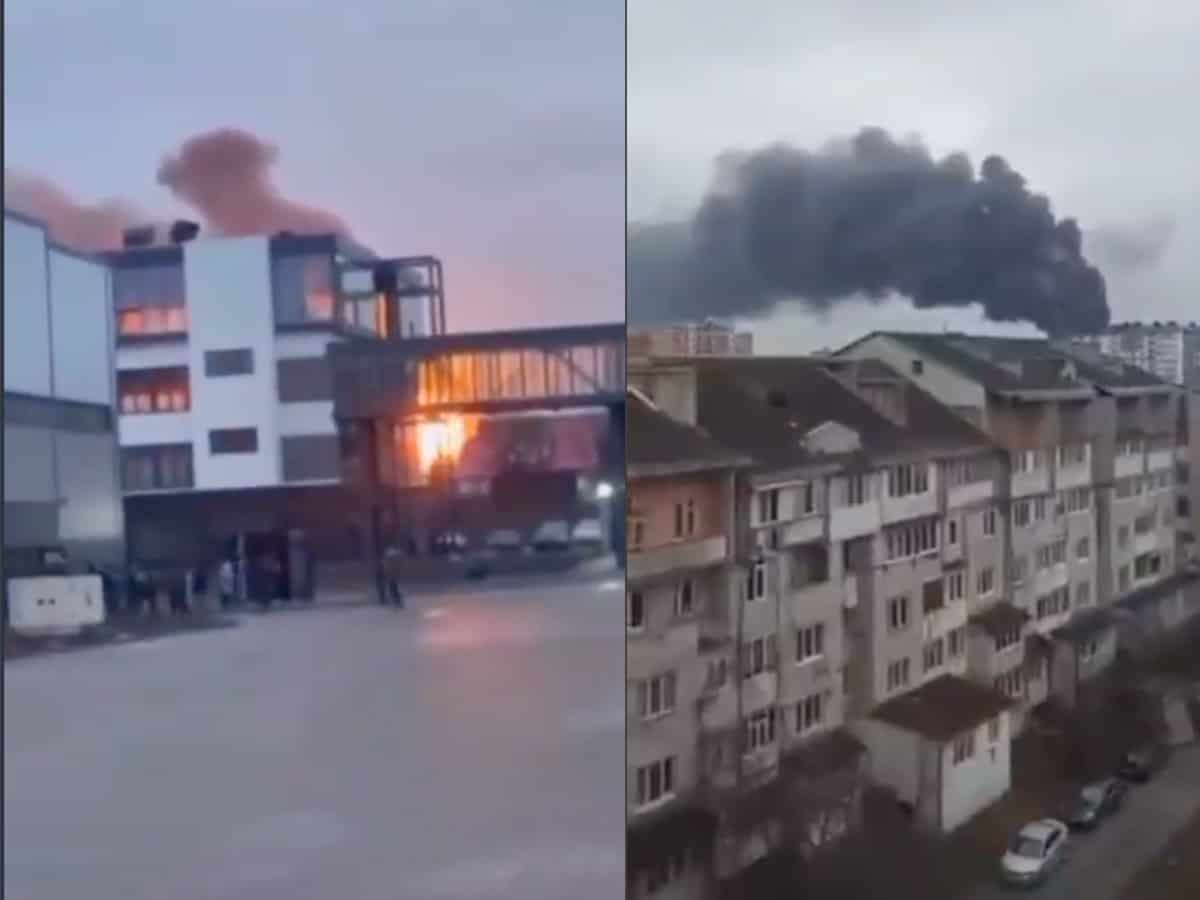 President Vladimir Putin launched the Ukraine invasion following which Ukrainian President Volodymyr Zelenskyy declares martial law throughout the country.
US President Joe Biden denounced the "unprovoked and unjustified" attack, pledges that the world will "hold Russia accountable".
The UN Secretary-General Antonio Guterres urges Putin to "stop troops from attacking Ukraine". The crisis escalated after Russian-backed separatists in eastern Ukraine requested Moscow's assistance.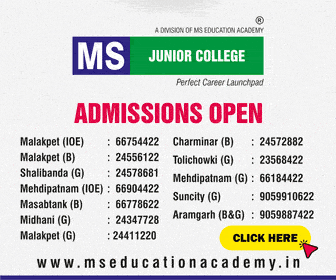 Central European countries have condemned Russia's attack and started preparations to receive potentially hundreds of thousands of people fleeing Ukraine.
Events that have unfolded so far:
A curfew has been announced in Kyiv, as the Russian military forces approach the country's capital.
Russian forces took over several parts of Ukraine with gunfire, ariel combat, and explosions being reported from various parts of the country.
Fights broke out at various locations across the country, including at an airfield that was taken over by the Russian army however Ukrainian paratroopers claimed to have reclaimed it.
Russian forces took over Chernobyl, the site of the 1986 nuclear disaster even as international nuclear watchdogs object to the action.
Ukraine's president Volodymyr Zelensky has vowed to keep fighting. He reported that 137 people have become victims of war, including civilians and soldiers.
US president Biden has levied several sanctions on Russia to curtail the country's "ability to do business in dollars, euros, pounds, and yen," and prevent Moscow's high-tech imports and its ability to upgrade the military. However, President Zelensky has said that the sanctions imposed on Moscow are insufficient to curtail Russian military operations against Ukraine.
The US president also informed that 70000 additional troops have been sent to Europe, to "reassure Nato allies".
Over 700 anti-war protestors have been arrested in Russia, while demonstrations have been held across European cities in support of Ukraine.
Ukrainians who have the clearance to carry arms have been urged to defend their homeland.
Western nations have imposed high financial sanctions on Russia, with the US cutting off high-tech exports to Russia. However, NATO nations will not send their troops to Ukraine.
Day 2 of War:
03: 21 pm: Russia bans all United Kingdom flights from its airspace.
"A restriction was introduced on the use of Russian airspace for flights of aircraft owned, leased or operated by an organisation linked to or registered in the UK," the Russian aviation authority said.
3: 07 pm: Russia's defence ministry has just issued a statement maintaining that its troops are holding the Chernobyl nuclear plant in order to "protect it". The statement refutes Ukraine's claims of having the site under their control.
2: 51 pm: Ukraine army calls out to civilians to join the forces regardless of their age.
2: 18 pm: Videos of Russian tanks rolling through Obolon, an area just north of Kyiv's city centre surfaced on social media.
2:12 pm: Russia has bombed 33 civilian sites in 24 hours says an official at the Ukraine Interior Ministry
"The Russians say they are not striking civilian objects, but 33 civilian sites have been hit over the last 24 hours," Vadym Denysenko told the Reuters news agency.
1: 57pm: Russian forces are in Kyiv, Ukraine officials confirmed in a tweet.
Ukraine's Defence Ministry said "the enemy" were in the district of Obolon, about 9km (5.5miles) north of Kyiv's parliament in the city centre.
They've encouraged locals to make Molotov cocktails to fight back, while also advising others to seek shelter.
"Peaceful residents- be careful. Do not leave the house!"
1: 56 pm: Speaking on Radio 4, the UK's Defence Secretary Ben Wallace said that the verified assessment of the UK intelligence services is that Russia has failed on day one to take any of its objectives and lost about 450 personnel on the first day of the war.
1: 47 pm: Ukraine army continues to battle Russian forces outside Kyiv said an official statement on their Facebook page.
1: 42pm: Reports of gunfire and blasts emerged from the suburbs of the capital city Kyiv as videos of the attack also emerged on Twitter.
1:14 pm: Ukraine PM hold a meeting with the UK PM Johnson urging him to extend support by levying stronger sanctions.
12: 36 pm: Ukraine residents take shelter in underground metro stations as the war intensifies.
Photos and videos of crowded metro stations have surfaced as the Russian army inches closer towards the capital city Kyiv.
11: 50 am: 13 Ukrainian guards who died defending a tiny territory – Snake Island – in the Black Sea were praised posthumously. The audio of their final, defiant words to a Russian warship has gone viral.
11: 04 am: Ukrainian president in a televised statement said that Russia will have to sooner or later engage in a conversation with Ukraine.
The Ukrainian leader also confirmed the multiple missile strikes reported pre-dawn today and was targetting both military and civilian sites although it had previously stated that it was not tagetting civilians.
The sooner the conversation begins, the smaller Russia's losses will be while adding that they would defend their country until the attacks stop.
10: 49 am: Ukraine FM slams Russia for 'horrific rocket strikes' on Kyiv saying that it was the first time the country has experienced an attack like that since 1941, when it was attacked by Nazi Germany.
10: 36 am: Ukrainian army video shows a gun battle between Ukrainian defenders in the north-eastern city of Sumy and Russian attackers.
The head of the local administration, Dmytro Zhyvytsky, said a large Russian military convoy was heading west past Sumy towards the capital Kyiv.
10: 34 am: Ukraine's state border guard service in the south-eastern Zaporizhzhya region was hit by Russian rockets at 04:25 local time (02:25 GMT). Casualties among border guars have been reported.
The service says there are casualties and injured among the border guards from the Prymors'ky Pasad unit.
9:09 am: Russian aircraft reportedly crashes into Kyiv apartment block
Local reports also said that a nine-storey residential building is on fire in Kyiv.
8:40 am: The European Union announced several sanctions on Russia that will target various areas including the financial sector, energy, transport, and visas for the Russian elite.
8:18 am: A Russian jet was shot down by Ukrainian forces over the Darnytskyi district of Kyiv, reported BBC, according to a Ukrainian interior ministry official. However, unconfirmed reports said that explosions were heard earlier in the capital.
7:51 am: New Zealand PM Jacinda Ardern in a television statement said that country is considering the expulsion of the Russian ambassadors.
On Thursday New Zealand imposed a travel ban on Russian government officials associated with the invasion, suspended bilateral foreign ministry, consultations with Russia and stopped exports to Russian military and security forces.
7:23 am: Ukraine envoy urges Nato intervention
Vadym Prystaiko, Ukraine's ambassador to the UK, urged Western countries and Nato to take more action to "repel" Russia's aggression.
6:50 am: Japan and Australia have also strengthened sanctions against Russia.
Australian PM Scott Morrison on Friday said that sanctions will be levied on Russia targetting several elites and citizens.
Japan to shore up sanctions against Russia in three areas, including military equipment exports said, Prime Minister Fumio Kishida.
5:45 am: Canada announces new sanctions on Russia and condemns "unprovoked and unjustified attack".
Prime Minister Justin Trudeau condemned Russia's attack and announced fresh sanctions on 62 Russian entities and individuals, including banks and the country's "elite".
Day 1 of War:
7:24 pm: Senior ministers of G7 in London are spending the next few hours speaking to their counterparts in the capitals.
They have been discussing ways to restrict Russian access to UK financial systems. Labour wants Russia banned from the Swift system for international payments.
The Group of Seven is an inter-governmental political forum consisting of Canada, France, Germany, Italy, Japan, the United Kingdom, and the United States.
7:11 pm: Ukrainians protest outside Downing Street
Some protestors carried placards with depictions of Vladimir Putin alongside the words "terrorist" and "murderer."
6:54 pm: Ukraine's neighbours prepare for a flood of refugees
The UN refugee agency says the situation in Ukraine is quickly deteriorating and urged neighbouring countries to keep their borders open to Ukrainians seeking a safe haven.
"We have already seen reports of casualties and people starting to flee their homes to seek safety," says UN high commissioner for refugees, Filippo Grandi.
6:47 pm: Smoke seen rising from military airfield in east Ukraine
6:39 pm: EU sanctions will erode Russia's economy says The president of the European Commission Ursula Von Der Leyen.
Leyen is speaking in Brussels to "seriously degrade the Russian economy"
The measures will impact Russia severely, increasing capital outflow, raising inflation and gradually eroding its industrial basis
We will freeze Russian assets in the EU and stop the access of Russian banks to the European financial market
We will weaken Russia's technological position in key areas from high-tech components to cutting-edge software
6:27 pm: Missile hits Ukraine's airport
6:21 pm: French President Emmanuel Macron says that the Russian attack on Ukraine is a "turning point" in European history.
6:13 pm: The Russian military in a statement made a variety of claims about the nature of the invasion and its justifications for it. It claimed that its assault on Ukraine was launched to protect the Russian-backed separatist areas of the Donbas, which Russia said was being attacked by the Ukrainian military.
5:59 pm: Lithuania's president has declared a state of emergency, according to the Reuters news agency.
5:40 pm: This "act of wanton and reckless aggression" is an attack on democracy and freedom in eastern Europe and throughout the world, he continues.
5:38 pm: Johnson in his televised statement described the Russian attack as a "hideous and barbaric venture of Putin" which "must end in failure".
He says Putin has brought "a tidal wave of violence" to Ukraine.
5:33 pm: Our worst fears have come true says United Kingdom Prime Minister Borris Johnson.
5:29 pm: Large fire next to the Ukrainian defence intelligence HQ appears to be next to the building. Witnesses have seen uniformed people throwing bags onto the fire, reported BBC
5:26 pm: Nato's chief Jens Stoltenberg calls on Russia to immediately cease military action, withdraw its forces from Ukraine, and choose diplomacy
Stoltenberg said in a statement that Russia is using force to try to rewrite history and deny Ukraine its free and independent path.
"An attack on one will be regarded as an attack on all," he says.
5:11 pm: A Russian journalist and Noble Peace Prize winner Dmitry Muratov has said he and his colleagues are "grieving" over the invasion.
Murtavo who edits the Novaya Gazeta newspaper, one of Russia's few remaining independent publications says, "As well as grief, we are experiencing shame."
4:59 pm: Black smoke seen rising near Ukrainian defence intelligence HQ.
3:48 pm: Belarus troops could also take part – Belarus leader Lukashenko
3:38 pm: Nato condemns Russia's 'unjustified and unprovoked attack'
3:34 pm: The Russian invasion of Ukraine "is a catastrophe for our continent", Prime Minister Boris Johnson has tweeted.
3:23 pm: According to state media reports, Ukrainian president Volodymyr Zelenskyy said that weapons will be issued to everyone who wants them.
3:17 pm: Ukraine cuts off all diplomatic relations with Russia
02:28 pm: Embassay of India in Kyiv notified Indian nationals that alternative arrangements are being made for evacuations after the Ukrainian airspace was closed and the country is under attack.
It suspended all flights at 02:45 Kyiv time (00.45 GMT) "due to the high risk of aviation safety for civil aviation".
It added: "The provision of air traffic services to civilian users of the airspace of Ukraine is suspended."
02:05 pm: Missile strikes and explosions have been reported in major Ukrainian cities, including Kyiv and Kharkiv.
01:47 pm: Ukraine's former president and current lawmaker Petro Poroshenko said "today is a tragic day" but that Ukraine will prevail, speaking outside parliament as MPs hold crisis talks in Kyiv.
Poroshenko, who was in office from 2014-19, also compared Russian President Vladimir Putin to a modern-day Hitler.
01:00 pm: Seven dead after Russian bombing, say Ukrainian police.
Seven deaths have been confirmed due to bombing by Russian forces, Ukrainian police say.
Officials say an attack on a military unit in Podilsk, outside Odessa killed six people and wounded seven. Nineteen individuals are missing and one death has been reported in the city of Mariupol, they added.
12:53 pm: Ukraine's air defence suppressed claims Russia.
Russian ministry claims that "Ukrainian border forces put up no resistance to Russian units".
12:41 pm: Russian military convoys have crossed into Ukraine in northern Chernihiv and Sumy regions, and in the eastern Luhansk and Kharkiv regions, Ukraine's border guard service (DPSU) has said.
12:25 pm: The Ukrainian armed forces say they have shot down five Russian planes and a helicopter.
"Keep calm and believe in Ukraine defenders", the statement from Ukraine's forces says.
11:42 am: Images of people fleeing Kyiv with families surfaced on social media.
11:26 am: Ukraine's foreign minister tweeted a 5 point to-do list and urged for devastating sanctions to be imposed on Russia.
11:19 am: The Ukrainian armed forces posted a statement saying that the Russian military began "intensive shelling" of its units in the east of the country.
The statement said that Russia also launched missile strikes on Boryspil airport near Kyiv and several other airports.
It said the Ukrainian air force is fighting off an air attack by Russia.
The statement denied reports about Russian paratroops in the southern port city of Odesa.
11:08 am: Air India plane departs from Delhi to bring back Indians from Ukraine
11:00 am: Ukrainian officials were quoted as saying troops in neighbouring Belarus are joining the Russian attack, meaning the offensive is now also coming from Ukraine's north.
Belarus has long been allied with Russia. Analysts describe the small country as Russia's "client state".
10:55 am: US president Biden says allies will impose several sanctions on Russia.
Biden says that he has spoken with his Ukrainian counterpart, Volodymyr Zelensky, and briefed him on the steps he is taking "to rally international condemnation".
10:43 am: Russia's defence ministry denied attacking Ukrainian cities – saying it is targeting military infrastructure, air defence, and air forces with "high-precision weapons", the country's state agency RIA quoted the ministry as saying.
10:29 am: Ukraine's President Zelensky has confirmed reports of missile strikes in the country, according to a Reuters report.
He says Russia has carried out missile strikes on Ukraine's infrastructure and on border guards.
10:20 am: An urgent meeting is to be held to decide the application of martial law in the war-struck zone. Ukraine's President Volodymyr Zelensky is calling on his national security and defence council to declare martial law.
9:26 am: Ukraine's UN ambassador Sergiy Kyslytsya says Russia's UN envoy has confirmed that his president declared "a war on my country", reported Reuters news agency.
9:19 am: In an address to Russians on Thursday morning, Russian President Vladimir Putin said his country has "no plans" to occupy Ukraine.
9:14 am: News agency Reuters is quoting a witness as having heard an explosion in the Belgorod province in southwest Russia, which is not far from the Ukraine border.
9:04 am: US President Joe Biden called the attack on Ukraine by Russian military forces "unprovoked and unjustified".
"The prayers of the entire world are with the people of Ukraine," he said.
"President Putin has chosen a premeditated war that will bring a catastrophic loss of life and human suffering," he says.
"Russia alone is responsible for the death and destruction this attack will bring, and the United States and its allies and partners will respond in a united and decisive way. The world will hold Russia accountable."
Biden says he will address Americans on Thursday about the consequences Russia will face.
"Tonight, Jill and I are praying for the brave and proud people of Ukraine," he says.
8:52 am: UN Secretary-General Antonio Guterres's plea to President Putin calling him to "give peace a chance".
8:46 am: "Justice and truth" are on the Russian side says Putin while warning that Moscow's response will be "instant" if anyone tries to take on Russia.
The Russian president also claimed that his country's actions are self-defense and tells Ukraine's military their fathers and grandfathers did not fight so they could help neo-Nazis.
8:39 am: In a televised address on Thursday morning, Putin urged Ukrainian soldiers in the combat zone in eastern Ukraine to lay down weapons and return to their homes and warned them that they would be held responsible for any bloodshed.
8:29 am: Russian President Vladimir Putin announced a "military operation" in Ukraine's Donbas region.
He made the declaration in a televised speech at the same time as the UN Security Council was imploring him to stop.
Subscribe us on