Riyadh: The Kingdom of Saudi Arabia (KSA) on Saturday, September 23, celebrated Saudi National Day, marking the 93rd anniversary through entertainment festivals, various military and police shows.
The celebration of this day dates back to the year 1932, when the founding king, Abdulaziz Al Saud, issued a decree transferring the name of the state from the Kingdom of Hijaz and Najd and its annexes to the Kingdom of Saudi Arabia (KSA).
The 93rd celebration comes under the slogan "We Dream and Achieve," a slogan that coincides with vigorous moves towards the future undertaken by the Saudi leadership.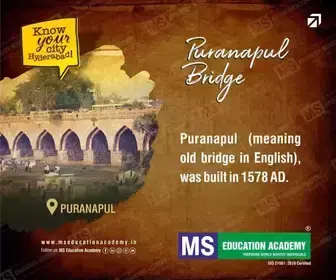 Taking to X, formerly Twitter, Saudi King Salman bin Abdulaziz wrote, "On the anniversary of National Day, the status of this country among nations, past, present, and forever, is embodied. We ask God Almighty to preserve our security and stability for us, and to perpetuate our unity."
Various celebrations taking place in different regions of the country. Both citizens and expatriates participate in the festivities.
On this occasion, dozens of celebrations were held in all regions of the Kingdom, including air shows, military events, entertainment shows, interactive and heritage activities, and craft works were held, in addition to folklore shows and action games.
The streets and squares of Saudi cities were decorated with national flags and lighting and decoration works.
Saudi flags were hoisted across the cities and governorates across the country as hundreds of thousands of citizens turned out to celebrate the great day of pride. The national flag was hoisted in front of all government buildings, public places, houses and vehicles.
General Entertainment Authority also organized fireworks displays that illuminate the Kingdom's skies in more than 15 different locations.
Here's a glimpse of Saudi National Day celebrations
Saudi Ministry of Interior, represented by the General Directorate of Passports, launched a special stamp for this major event.
The foreign players of Al Hilal Saudi Club, led by Brazilian Neymar da Silva and his compatriot Malcolm, celebrated the Saudi National Day on by wearing the country's traditional uniform.
Video clips circulated on social media platforms showed Al Hilal stars Neymar and Malcolm, Senegalese Khalidou Koulibaly, Serbian Sergej Milinkovic-Savic and Brazilian Michel Delgado at the club headquarters wearing traditional Saudi uniforms.
In another video, a number of team's players have appeared performing traditional Saudi dance.
On Friday, September 22, Portuguese star Cristiano Ronaldo, along with his teammates in the Al-Nassr team, celebrated the National Day.
The clip showed team leader Cristiano Ronaldo wearing a bisht and shemagh and holding a sword, while the soundtrack was traditional folk tunes.